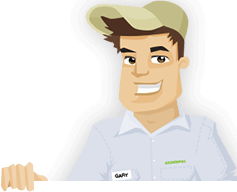 Needing your Lawn Cut?

Get Competitive pricing without the hassle

Book lawn mowing by a pro in Hialeah

Order lawn mowing now without calling around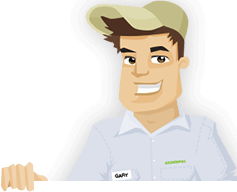 Needing your Lawn Cut?

Get Competitive pricing without the hassle

Book lawn mowing by a pro in Hialeah

Order lawn mowing now without calling around
Local lawn mowing services in Hialeah Florida
compete for your lawn

Here are Best Lawn Care Services in Hialeah, FL as of Sep, 2023
5 Star Ratings about GreenPal
Mildred Delacruz
Lawn Maintenance in Hialeah FL

"I was walking my dog around our neighborhood when I found the maintenance man mowing the grass at Amelia Earhart Park, my husband and I were already looking for someone to mow our lawn, so I asked him what he charged. Not only was he reliable, but he pointed me to GreenPal where he does most of his business. Wow! I had no idea something like this existed, but I guess it makes sense with all the cool apps today! I just didn't know I could hire lawn care service as easily as I could order a pizza. We had been looking for someone for weeks, and in a few days we found the best landscapers in Hialeah. I don't use it that much to be honest, but when it's time to cut the grass I don't even bother getting up from the couch. I finish everything up before the next episode of Shameless starts. Great job."
William Adams
Grass Cutting in Hialeah FL

"I use GreenPal for a variety of reasons. For a while, I was doubling up as an office worker and landscaper at Ana G. Mendez Sistema Universitario, as weird as it sounds. For some reason the school could not find a responsible, consistent lawn mower, so they would ask me for a Saturday off. I know, it sounds bizarre. My cousin was already on GreenPal as a tree removal expert, so I decided to look up some options for the school there. Lucky me, there were tons of people to choose from, so I let my super know and they took care of it right away. I can't say I'm entirely happy that they don't need me anymore, but it's nice to know I have my Saturdays off now. I'm probably in the minority for this story, but maybe it will help you see the diversity of people GreenPal helps."
Lucas Matthews
Lawn Cutting in Hialeah FL

"GreenPal has helped me take my business to the next level. For years I would be hard pressed to find a lawn care service that could not only cut the grass consistently, but who could stay long term. It was a pain to start looking all over again for a new landscaper while my work just piled up on my desk. I don't know if Google suggested GreenPal (it would make sense, I was googling for lawn mowers for weeks) but I'm glad they pointed me to GreenPal. We hired someone responsible right away and it's been a great fit ever since. Florida National University thanks you GreenPal, our grounds always look stunning because of your services."
Mary Lai
Lawn Cutting in Hialeah FL

"Here's a good story I think you'll like about my experience with GreenPal: I've been gardening for three years now, and I like to think of myself as pretty good at it. My flowers bloom every season, at least. When my husband signed up for GreenPal it was strictly for lawn mowing and to hire a yard maintenance company to remove our palm trees, and it was like that for a while. One Saturday I'm out in my garden minding my business when our lawn mower comes by and asks about my soil. I didn't know what to tell him. He laughed and told me about composting, and I was stunned! I could not believe that I had not heard about it. The next time he came by he brought me a little cardboard note sheet on how to start, and told me to keep all my fruit peelings and organic matter to start. I wish I could show you the difference in color from before and after, it's astonishing! My little yard garden looks like it should be in the Vista Memorial Gardens, all thanks to the kindness of our landscaper."
Not in Hialeah, FL?
Here are GreenPal's lawn serivce areas
Even with a smaller neighborhood like Hialeah, GreenPal can locate yard maintenance professionals near you! We know it doesn't make sense to hire an affordable lawn mower for your home in Hialeah when they live in Sunny Isles Beach, so we hyper-localized the bustling metropolis of Miami into neighborhoods. Here, you can navigate through reviews from your neighbors and check out a few of the great lawn care services near you.

Sure, we saw lawn care services, but what we really mean is anything yard related. Palm tree removal or installation, gardening and pruning, even entire turf renovation, you can be sure that we will find the landscaping professionals suited for your needs. The best part is that you won't have to track them down on your own. GreenPal brings them on board just as well. Messaging, hiring, and paying your yard maintenance company is all done on our website and app. The biggest question we get always relates to unsafe sites like Craigslist: how can I be sure I won't be scammed? We do the legwork of checking out every lawn care service, cheap lawn mower, and high-end landscape maintenance company before they can even bid for jobs on our website. Every independent gardener and corporation is thoroughly inspected their equipment. Although it may seem tedious, but checking a company's equipment is a huge indicator of their legitimacy. If their equipment appears rented, unused, dull, or rusted, you can be sure that their yard work follows suit, but a lawn mowing company with several mowers, clean blades, and a variety of tools? Well, now we're talking! It all falls down to what you want. If you are looking for a single Saturday mow, post a job and companies will find you. If you want a weekly mowing, there are companies just waiting for a chance to make an offer. Or, as was the case in a recent Miami hiring, want an entire team of landscaping professionals to remodel your entire front and back yard? Well, they're out there too! GreenPal is always free to sign up. The only money going around is after your lawn care service hiring. So join today and see how easy lawn maintenance can be! Also if wanting to hire a affordable lawn care services in Doral, Fl or if you live in another part of MIA and need to get lawn cutting service in Coral Gables Fl nearby me GreenPal has also affordable lawn maintenance companies in thise parts of the Hialeah Metro area as well that you can hire for lawn care services.
Lawn Mowing Cost Calculator
Find out the average cost for Lawn Care Services In Hialeah Fl
About Hialeah Florida
Hialeah is a city in Dade County, Florida, United States.
The small section of the Miami area known as Hialeah exists as more as an area of Miami. The area was named after a few Native American sources, from the Seminole word that means "upland prairie" and the Muskogee word for "pretty prairie." Hialeah is a high-plane area located between Florida's Everglades and Biscayne Bay.

Prior to the 1926 Miami Hurricane, Hialeah was a major center of arts and entertainment. The Cuban Migration of the early 19th and 20th century ramped the music, theater, and night life into a little Hollywood.
The Hialeah Park Race Track was one of the most popular attractions. People came to enjoy the splendid Mediterranean architecture, the fine dining, and the ongoing competitive greyhound races, horse races, and jai alai, a Spanish sport similar to racquetball.

The park was considered the Crown Jewel of Hialeah, and was renowned throughout the country for the many historic moments in horse racing. Hialeah can claim an array of odd historic moments that are engrained in the American psyche. For one, Hialeah is the city in which Amelia Earhart launched her plane and flew into the unsolved mystery of her disappearance. Source: Wikipedia Hialeah, Fl
Save Time, Save Money,
Book a great lawn service now with GreenPal.