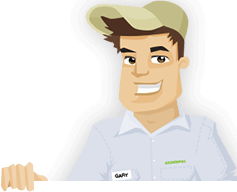 Needing your Lawn Cut?
Get Competitive pricing without the hassle
Book lawn mowing by a pro in Cape Coral
Order lawn mowing now without calling around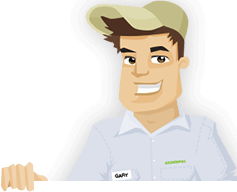 Needing your Lawn Cut?
Get Competitive pricing without the hassle
Book lawn mowing by a pro in Cape Coral
Order lawn mowing now without calling around
Local lawn mowing services in Cape Coral Florida
compete for your lawn

Here are Best Lawn Care Services in Cape Coral, FL as of Sep, 2019
Here are a few 5 Star Ratings from GreenPal users
Michael Nichols
Lawn Care Service in Cape Coral FL
I know sometimes I can get a little particular about my lawn care, but I can't be blamed if I am looking to get a yard that looks like the Palmetto-Pine Country Club. It is one of the big reasons I wanted to move to Cape Coral in the first place, I wanted to have my own garden and fruit trees. I have that now, but I didn't realize how much maintenance I needed, so I use GreenPal to cover the basics like cheap lawn mowing in Cape Coral, Florida. It is a little thing, sure, but it puts my mind at ease when I know it doesn't look completely jungle-ish. Plus I needed someone to be really careful with my fruit trees. In fact, I started looking elsewhere for cheap lawn maintenance in Cape Coral with no contract because the last guy I hired nearly killed one of them! So far that hasn't happened, thank God, but I don't feel like I had to anyway, everyone I have hired has been so professional.
Julianne Curry
Grass Cut in Cape Coral FL
Yes, GreenPal is doing well for me. In fact, I use it pretty much every day now. With all our properties we manage throughout the Trafalgar area you guys have no idea how hard it is to keep the same landscape maintenance service in Cape Coral, Florida. For some reason they start disappearing after a while, and it is a trip all over again trying to find a new one. After the first hire went well, I went ahead and moved all my lawn maintenance in Cape Coral, Fl that I needed done to GreenPal. I even asked one of our most trusted lawn mowing service in Cape Coral to jump on GreenPal so we can talk to them easier. We used to have to hire a guy to make sure all of our contracts were being met on the front end, but not anymore thanks to you all.
Christopher Wilson
Lawn Cut in Cape Coral FL
We actually used GreenPal to donate a few spring clean ups around our church. St. Katherine Drexel's can be so beautiful in the spring time, but it does get a little untamed if no one tends to it after a while. so we brought it up at my Catholic Daughters meeting that we should raise money to hire a local lawn mower in Cape Coral, possibly from the parish. I scouted out as many as I could, and I remember taking me so long to get in contact with each of them. We couldn't really find one in our budget, these so called best landscape maintenance companies in Cape Coral were not going below $60 for a lawn mowing. When I found out about GreenPal, I went ahead and signed up just to see what was out there, and there was so much to see! More cheap lawn mowers in Cape Coral, Florida than I thought! We found a fellow right away and have been with him ever since! Thank you!
Richard Peters
Lawn Cut in Cape Coral FL
I live in the Matlacha Isles area, so we are pretty deep in suburbia. You would think that it would be easier to find a cheap lawn mower in Cape Coral in the suburbs, but that is not true. In fact, the only actual lawn mowing service in Cape Coral that I found wanted to charge me a fee for being so far away. I'm not an economist, but I would think that should factor in to the price of lawn mowing, right? But that is mostly why I switched over to GreenPal. It was so much easier to communicate and explain it is exactly what I want, and they tell me the price straight up. No BS or nothing, so I appreciate that. And you know what? The first few lawn maintenance companies in Cape Coral, Fl that I hired, I kept on hiring them because they did such a good job. And, crazy as it is, they happen to live near me. So I don't know how you guys are finding these yard maintenance companies in Cape Coral, FL because I could not find them. But I am glad you did, otherwise I would be paying a lot more for the same amount of work just because of a few advertising successes.
Not in Cape Coral, FL?
Here are GreenPal's lawn service areas
Lawn Mowing Cost Calculator
Find out the average cost for Lawn Care Services In Cape Coral FL
What is it that you are looking for when it comes to local lawn care in Cape Coral, Florida? Is it a quick lawn mowing, clean and dry? Or maybe you need some palm tree pruning or removal? Whatever it is, from the simplest lawn mowing to the grandest of goals of gardening, you can find your next contractor and affordable lawn maintenance companies in Cape Coral, all through GreenPal.
We understand that even in 2017, finding the best yard maintenance companies in Cape Coral is a goal in itself. Sometimes people only find their next landscaper or lawn mower by a few Google searches. So what do you do if you happen to come across one lawn maintenance company in Cape Coral, Fl, even if the price is a little high? Well, you do what most people would do, concede to the price and contract the first one they find.
Even if you wanted to compare quotes, sorting through the phone book or raking the corners of bulletin boards for business cards, you would still have to call each and every lawn mower and landscape maintenance company in Cape Coral, FL. That sounds like a lot of work, trust us, we have been there. So we came up with a better solution.
Something amazes us every time we start looking for lawn mowing services in Cape Coral or any town in Florida for that matter. Despite all the ways to get their word out, most lawn maintenance companies in Cape Coral with no contract don't advertise on the internet or popular places like the phone book. Can you believe that? With all the beautiful lawns in Florida, that means that only a handful of companies can reach the public.
Our idea was simple: bring the clients and all the people who provide the best lawn care in Cape Coral and let the companies' work stand as a resume. That way, every independent lawn mower in Cape Coral can have a chance to get clients. However, there is a flip side to this, a second positive before a negative, as they say. You as a homeowner, who is looking to contract somebody, will have all the options available to you just as you would check your Instagram.
When you sign up for GreenPal, all you will really need to check out your options is your name, your email, and your physical address where you want a lawn mowing. That is really it. After that, you just schedule what day you are considering getting a mowing, and lawn maintenance companies in Cape Coral Acres contact you through your email. That's as easy as it can be!
The best part about GreenPal is not the market-driven prices, not the ease to take care of your lawn from the breakfast table, but something much bigger. We as homeowners know some of the experiences on sites like Craigslist. A lot of people are offering their services and looking for them, that a true con artist can slip between the cracks. It only takes a moment, but anyone can pose as a cheap landscape maintenance company in Cape Coral, Florida and take advantage of you.
However, with GreenPal's rigorous interview process, even the slyest of scam artists couldn't get on GreenPal. We check everything from business credit to a list of past clientele. We even ask for equipment inspections and pictures to be sent of their past work. We go the whole nine as far as security to make sure nothing serious happens to your money, your lawn, or your home and family. In fact, you won't even have to pay the landscaping company until you know for sure that the job was done right!
It only takes a few minutes to sign up for GreenPal, so make a profile and just see what you have around you! The options are open ended, whether you live near the Yucca Pens Unit State Wildlife center or dead in the middle of the canals. There are options all over, and you can find them through GreenPal.
About Cape Coral Florida
Cape Coral is a city in Florida, United States.
Cape Coral, Florida was founded in 1957 as a planned community. It is located in Lee County, Florida. Between Tampa and the city of Miami, Cape Coral's closest metropolitan area, it is the largest city that lies between them. As far as districts are concerned, Cape Coral is considered to be located within the Fort Myers area for the Florida Metropolitan Statistical Area.
Cape Coral holds a global record in terms of cities, towns, and provinces. The city is known as a "Waterfront Wonderland" because of its over 400 miles of waterways. This snug, gulf coastal city in Florida has more miles of canals than any other city in the world. Yes, even more than the fabled Venice in Italy.
Two brothers from Baltimore actually flew over Florida in 1957 and spotted a small peninsula near the Gulf of Mexico. Real-estate developers Leonard and Jack Rosen sought to buy 103 square miles of land for six hundred and seventy eight thousand dollars to develop the area. Their investment was times just right. Had it been a few decades ago, the developed land would have been ruined, as did other cities throughout Florida, by the 1926 hurricane.
Cape Coral took a different approach to advertising their new houses and city. They hired A list celebrities to flaunt and talk about the beauty of the Cape. The area was driven by real-estate profit and sales, other than actual usefulness of the area's natural resources or benefits of living there. Because of this, even before the city had a postal office, school, trading post, or even a city hall, the Rosen's sales office stood lone and proud amid the untouched land.
The biggest help to the rest of the state of Florida was the construction of the Cape Coral Bridge. It linked together both sides of the Caloosahatchee River, making a twenty mile drive down to Edison Bridge to no more than a few. Presently, Forbes Magazine named Cape Coral as the ninth best place to retire in 2016. The list was out of twenty-five, many of which were cities in the state of Florida.
Tired of unreliable lawn services?
So are we... See how it works
Recent lawns mowed in Cape Coral, FL
by GreenPal's community of lawn care pros
Save Time, Save Money,
Book a great local lawn service now with GreenPal.