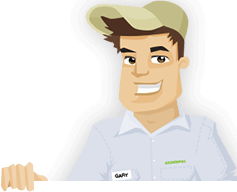 Needing your Lawn Cut?
Get Competitive pricing without the hassle
Book lawn mowing by a pro in Fort Myers
Order lawn mowing now without calling around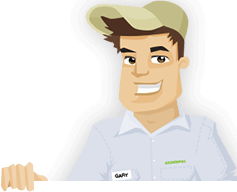 Needing your Lawn Cut?
Get Competitive pricing without the hassle
Book lawn mowing by a pro in Fort Myers
Order lawn mowing now without calling around
Local lawn mowing services in Fort Myers Florida
compete for your lawn

Here are Best Lawn Care Services in Fort Myers, FL as of Aug, 2019
Here are a few 5 Star Ratings from GreenPal users
Max Hutchins
Lawn Mowing Service in Fort Myers FL
I wish you guys would have come along earlier! I used to mow the lawn for the Sam Felishman Sports Complex every Saturday, and any parent with a kid in soccer can tell you that's no easy job, especially in a Florida summer. If I had something like this when I was still in the lawn maintenance company in Fort Myers, Fl I would have hired out every other week! Get us both some work. I'm just kidding, but really GreenPal is good stuff, I use pretty often, especially when I leave town for the summers. It's just nice knowing the heat and the monster plants will be taking over the house when I'm gone. It might be a luxury, but what the heck, I mowed enough lawns in my day to worry about it now. Anyway, the lawn mower in Fort Myers, Fl I hired is doing good, some kid that is just out here trying to make it. If he doesn't mess up too bad we will be looking at a contract pretty soon. Thanks for your help, guys, good luck to you!
Linda Papke
Lawn Mowing Service in Fort Myers FL
To be honest I was a little skeptical about the website, it seemed to specific a market to make an app for local lawn care services in Fort Myers, Florida. But it ended up working really nice, I had no idea it was this widespread. I guess it makes sense after all, if Uber can make it with driving, probably anything in the service industry would work just as well. But I just hired for the first time, so you caught me pretty early in the game as far as lawn care in Fort Myers, Florida goes. But the maintenance man was very nice, respectable, and understood all the little details about my yard to watch out for. In fact, I jumped on to GreenPal because I got so upset with the last cheap lawn mower in For Myers, Fl. Seriously, I told him to watch out for the lifted brick, a few trouble spots, and to not slice at the tree when he was weeding, and he ended up busting his lawn mower on the brick and cutting up my tree (might be dead know, but we'll see I guess). But no, the lawn maintenance company in Fort Myers that I hired off GreenPal was excellent, we are already talking about a second run and a possible contract. Best part is he's really close by my house, which I thought I would have to pay for travel fees because I live out near Florimond Manor.
Michael Mann
Lawn Mow in Fort Myers FL
I live out by Reflection Isles, and I have been using GreenPal for about a year now. I hired one local yard maintenance company in Fort Myers, FL that was taking care of everything in my yard. I found him in a local magazine, and it had been a while since my husband got around to doing it, so I decided to spend a little money and let him rest easy. They were great! And if I had to judge them based on the level of work they did I would give him five stars, but he changed his price after the job! I was stuck with a huge bill and excuses like my yard was bigger than anticipated and the grass was too long. I didn't mind paying it that time, but I had been planning on hiring a local lawn mower in Fort Myers, FL for the rest of the summer, not for one time! Unfortunately I had to let him go, but I have been able to find the best landscaping maintenance service in Fort Myers, Fl who was in my price range, thanks to GreenPal. I have Andy come out to the house every few weeks and it's been just fine ever since!
Jamie Howelll
Lawn Cut in Fort Myers FL
Yes, I would definitely recommend GreenPal to anyone who asked, I couldn't help but review the local lawn care service in Fort Myers I hired, but I can do it again if you all would like. I really enjoy the fact that I couldn't find one local lawn mower or nothing like that, no landscaping maintenance company in Fort Myers that was close enough to me to come my way, but to be fair we lived out pretty far. I just don't think there are many cheap lawn mowing services in Fort Myers, FL that want to be advertising on the internet, because when I look all I find are huge mega-companies for lawn care services in Fort Myers, Fl. I got on GreenPal and it was no more than a day before I had affordable lawn maintenance in Fort Myers, Fl quotes. Two lawn mowing services and one landscaping maintenance company by Pelican Reserve got a hold of me. It was pretty amazing, but I always am with the power of the internet. I'm just glad I can handle it so easily, it's not revolutionary, but at least someone is doing it specifically for what I need.
Not in Fort Myers, FL?
Here are GreenPal's lawn service areas
Lawn Mowing Cost Calculator
Find out the average cost for Lawn Care Services In Fort Myers FL
Trying to find a local lawn mower in Fort Myers, Fl is difficult for two reasons: The first is that both parties, customer and lawn mowing service, don't want to be nowhere near a phone book. It really is no fun, especially with the glory of the internet at our hands, we can't spend more than five minutes looking something up without getting frustrated for an answer (we know, we've been there). It occurred to us that despite the fact that we needed lawn care done on our homes, no one was using good methods to get their work out there.
When was the last time you held a phone book? When was the last time you held a phone book to look for a cheap lawn mowing in Fort Myers, Fl? There are a few on the internet, sure, but compared to the local lawn mowing services in Fort Myers, Fl that just consist of one landscaper? Those guys get left in the dust and without clients. They are great workers, but unfortunately advertising is not their strong suit. But we are here to change that! The great thing about GreenPal is that it levels the field for landscaping maintenance companies in Fort Myers, Fl. Every local lawn mower in Fort Myers has the opportunity to apply to GreenPal, but few get again. We have a high standard of hiring standards, but we will get to that in a bit.
The second reason why people need more services like us is this: There are tons of ways to get screwed looking for affordable lawn maintenance in Fort Myers, Florida. Sites like Craigslist used to be great, perfect for the kind of internet that was in place at the time. Everyone was more or less honest, but as money-wiring scams became easy sources of income, bait-and-switch scams like posing as a cheap lawn mower in Fort Myers became popular. People would hire these prop companies and tell them when to be over, and at times people came home to an empty house and a broken lock.
GreenPal takes hard-lined measures to ensure that you as one of our members do not get that happened to you. In fact, every local lawn mower or professional landscaping maintenance service in Fort Myers, Florida that wants to be on GreenPal has to go through a strict interview process and audit. We check business credit, their facilities, and investigate their past work in your city to make sure they are nothing less than legit. It takes us extra time to get companies registered and ready to go on our website, but you can be sure that every landscape maintenance service in Fort Myers near you is clean as a whistle. If that means we have to let a few companies go, so be it.
In short, using anything but GreenPal is the way to go. We service all of Fort Myers from the Caloosahatchee River to Westminster Golf club, so if you are looking for dedicated lawn mowing in Fort Myers, or possibly just a one-time cut, you can schedule it all on GreenPal. Singing up for the website and app takes less than five minutes, with no need for credit card whatsoever. The only thing we need is an email and your physical address in order to calculate a fair price for a lawn mowing. Do you see now how easy looking for yard mowing services in Fort Myers can be?
About Fort Myers Florida
Fort Myers is a city in Florida, United States.
Fort Myers, Florida is a city on the western coast of the state, known as the county seat and commercial center for Lee County. The city is considered a passageway into the Southwest Florida region and has a huge tourism economy, listed as one of the top cities in Florida with the biggest revenue that comes from tourism. This mainly has to do with two industry leaders of American history, Thomas Edison and Henry Ford, and their estates in Fort Myers; Edison's was the Seminole Lodge, Ford's The Mangoes.
Fort Myers came into being as a necessity during the American Indian Wars of the 1830s. Its close proximity to the coast and along the Caloosahatchee River made it a great place to build up defenses against the original Americans. When the Seminole Wars began and the removal of any native person came in the following years, the United States government demanded that all native Seminole tribes be relocated west of the Mississippi. But a few tribes who knew the Everglades well resisted, fighting soldiers whenever possible. Their efforts succeeded, as two tribes are federally recognized and live in their original territory.
After the wars, Fort Myers was abandoned by the U.S. military, and an ex mailman for the army, Captain Manuel A. Gonzalez settled in the area with his wife. Another friend of Gonzalez's, Joseph Vivas, arrived and the two opened up a trading post in Fort Myers. The location served well to them again, and traders coming in from the Gulf, down the river, and north and south Florida came and left the area to conduct business. By 1885, it was the second-largest town on the Gulf Coast in Florida, with three hundred and forty nine residents. Today, the city is thriving as ever as a resort destination, with 62,298 people in the 32 square miles that is Fort Myers, Florida.
Tired of unreliable lawn services?
So are we... See how it works
Recent lawns mowed in Fort Myers, FL
by GreenPal's community of lawn care pros
Save Time, Save Money,
Book a great local lawn service now with GreenPal.