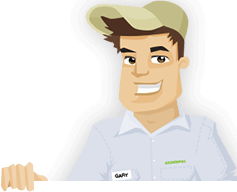 Needing your Lawn Cut?
Get Competitive pricing without the hassle
Book lawn mowing by a pro in Miami Lakes
Order lawn mowing now without calling around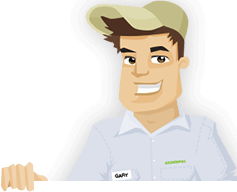 Needing your Lawn Cut?
Get Competitive pricing without the hassle
Book lawn mowing by a pro in Miami Lakes
Order lawn mowing now without calling around
Local lawn mowing services in Miami Lakes Florida
compete for your lawn

Here are Best Lawn Care Services in Miami Lakes, FL as of Sep, 2019
Here are a few 5 Star Ratings from GreenPal users
Geoffrey Reilly
Lawn Mow in Miami Lakes FL
I signed up for GreenPal myself and I did it for my parents out at Turtle Run at Palm Springs. We had to call it an internet lesson with them, because they had no idea technology had gotten so advanced. My mom has an iPhone, but she just has fun texting emojis to everyone, so when I told her she could get the yard cleaned the same way she flipped. I just use it sometimes when I am away from home too long, but they use it almost every other week to look for help around the yard. She used to be able to garden, but now she just has to have someone help her. But it has been great, every lawn mowing service in Miami Lakes has no contract, so it is pretty cool to switch up companies in case one doesn't work out. There are some great, cheap lawn mowing services in Miami Lakes, FL with no contract, so I am pretty surprised you found them, but thankful! When I do get a chance to use GreenPal it is always a smooth and painless process. I hardly have to think to make time for it.
Glinda Wright
Lawn Mowing in Miami Lakes FL
I actually don't use GreenPal too much for my home because I take care of it myself, but I use it all the time with my properties in Miami Lakes. I do, and not all of them are condos like the Lennar at Satori, a lot of them are actually business centers. It was pretty difficult finding local grass cutting services in Miami Lakes because industrial parks are usually out of the way, you know? So these companies that usually stick to residences don't get a chance to see how many people out there need lawn care. I mean one shopping center alone could use two companies working once a week! So I would not only suggest GreenPal to someone who is too lazy to wake up early enough to get it done, but to people in the real estate industry who are working remotely now. Like, I just take about ten minutes or so to log in, ask for a lawn mowing appointment for one of the properties, and since GreenPal only checks it as a physical address, I can pay for a lawn mowing from home. It's totally amazing.
Talitha Hudson
Yard Cutting in Miami Lakes FL
Definitely worth it! I am so glad I found you all! I have not been successful at all in finding a local landscaping company in Miami Lakes. It isn't that I am picky, but I just had no idea some people were charging so much just to have a lawn mowing done! And then I found out that not everyone advertises on the internet, so when I found GreenPal and found everyone I needed right on Balgowan Road I was just blown away. I don't know who in your company is responsible for walking the miles to find these businesses, but we are glad you did. My home looks so nice all the time, and the grass has been looking better ever since we started! It wasn't that our lawn looked bad, it was that the summer was so humid all the time that we couldn't even walk out the front door without our shins hitting some sort of plant. The grass grew over the sidewalk, that was how bad it got. The first lawn mowing in Miami Lakes was tough, but we are all good now!
Blas Dominguez
Yard Mowing in Miami Lakes FL
I actually live in the Cypress Village Condos, on the east part of town I guess. I have been on GreenPal for a month now, and I hired out once already, and it went pretty smooth. Alan was really helpful in figuring out exactly what I needed, what I needed to get my lawn nutrient wise. It was very helpful because I only needed a lawn mowing, but it was nice that he was kind enough to help me out. I thought I was taking care of my lawn just fine, but then again I think water is all it takes to have a healthy lawn. I was way off too! So if it wasn't for Alan's help and advice I don't think I would have stuck with GreenPal. I wasn't too fond of it when I first signed up, but then again I am skeptical about any website. But it worked out in the end, and I got a gardener out of it, which is all I needed for it to work for me!
Not in Miami Lakes, FL?
Here are GreenPal's lawn service areas
Lawn Mowing Cost Calculator
Find out the average cost for Lawn Care Services In Miami Lakes FL
Welcome! You have found the Internet's best place for scheduling local lawn care in Miami Lakes, Florida! Here you will be able to get a glimpse into the market your city has for lawn care, yard maintenance, and landscape maintenance services in Miami Lakes.
Are you new to GreenPal? If this is your first experience with our website, feel free to browse our site and sign up to receive free lawn mowing quotes. We have established a safe and secure site that allows you to schedule weekly lawn mowing, pruning, or hedging, anything that you could ask for from a yard maintenance service in Miami Lakes, Fl.
We started this site because it was apparent to us that both sides of the lawn care industry have trouble finding each other. And is it not true, we as homeowners hardly see a flyer or business card for an affordable lawn mowing service in Miami Lakes if it isn't left at the door when we get home from work. Well, we aimed to fix that, because before we were GreenPal we were actually a local lawn mowing service ourselves!
When we were looking for clients, it was very hard to imagine where they would be. We could leave our business cards at their work places, but that was no guarantee that they would remember us by the time they got home. It was a long fight, sure, and we were able to get a steady stream of clients from our referrals, but when someone wanted to move on, finding another client was a day in and of itself.
We came up with a way that could bring both sides of the market together, much like the way Uber or Lyft pairs up drivers and riders. We figured that since lawn care is just as much a part of the service industry as Uber is, we could devise a way to bring local lawn mowers and landscapers in Miami Lakes, Fl in the same manner. If we could develop a service that did this, then both the best yard mowing services in Miami Lakes and their customers could get along fine.
So here we are, the premiere platform to schedule a lawn mowing, even if it is the next day. With our system, you will be able to schedule for a lawn mowing or yard maintenance in Miami Lakes, Fl or anywhere South of Palm Springs, pick the day, and within a few days have a few options to choose from. Once you choose the day you want your lawn mowing, we use your physical address to calculate an estimate. We let every local landscaper in Miami Lakes near you that you are in need of some yard maintenance, and they reach out to you through email on what their price is. That is the way it works!
Now, we want to let you know that we take every measure to make sure the so-called cheap lawn mowers in Miami Lakes are legit businesses, not just people with lawn mowers. We know that trick all too well, and we aim to erase any lawn care service in Miami Lakes that doesn't uphold to standards. For that reason we have installed heavy interview processes, including equipment checks and clientele interviews, in order to establish a good relationship. We do not tolerate any sort of misconduct, and will ban any lawn mowing service in Miami Lakes, Fl who does not work to satisfaction.
All this is for your safety, after all! Once you see how easy it is to hire a reliable yard mowing service in Miami Lakes, you won't go back to the old way of hunting down through phone books. Singing up for GreenPal takes less than five minutes, with no credit card required. The only pertaining piece of information is your physical address, all to use Google Maps to get you an estimate on a lawn mowing for your yard. This is how lawn maintenance was supposed to be handled in 2017, and w are pretty sure you will see how great it can be!
About Miami Lakes Florida
Miami Lakes is a city in Florida, United States.
Miami Lakes, Florida is one of the many suburbs of Miami. It is located in the northernmost quadrant of the city, and was a former census-designated place in the Miami-Dade County, Florida area. That title was switched to another city as the population and number of communities attached to the Miami area increased in the last Florida land boom.
The original developers owned by Ernest Graham began breaking land in 1962, but in truth they are actually still developing to this day. It was built to be a network of friendly and family neighborhoods, with smaller markets around the corner, but that dream took longer to realize than anticipated.
The primary developer behind the construction of Miami Lakes, Florida is Lester Collins, a familiar name to people interested in the development of Florida's marshes and whatnot. The area differs greatly to the other surrounding neighborhoods, mainly because Collins chose to construct sweeping long, curving roadways sidelined by trees.
This was much different than the square grid of houses, lakes, and parks that are around Miami still to do this day. Miami Lakes incorporated shopping centers, tot-lot parks, and a few restaurants around the area, making it a community all its own.
Miami Lakes actually help inspire out the movement of New Urbanism. With today's urbanization and constant demand for small housing like apartments, developers are trying to bring the shopping to them, instead of the other way around. Thus businesses are stationed at the bottom of the apartment complexes, within walking distance, so that the community stays in the area. There is coffee shops, yoga studios, and bistros all barely a walk to your elevator. Miami Lakes is one of the many New Urbanism communities in Florida today. As the population increases and fluctuates throughout the tourist season, however, businesses usually trade in and out in to vie for residents' business.
Tired of unreliable lawn services?
So are we... See how it works
Recent lawns mowed in Miami Lakes, FL
by GreenPal's community of lawn care pros
Save Time, Save Money,
Book a great local lawn service now with GreenPal.