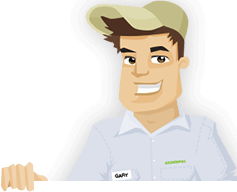 Needing your Lawn Cut?
Get Competitive pricing without the hassle
Book lawn mowing by a pro in Kendale Lakes
Order lawn mowing now without calling around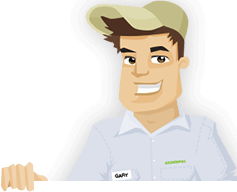 Needing your Lawn Cut?
Get Competitive pricing without the hassle
Book lawn mowing by a pro in Kendale Lakes
Order lawn mowing now without calling around
Local lawn mowing services in Kendale Lakes Florida
compete for your lawn

Here are Best Lawn Care Services in Kendale Lakes, FL as of Sep, 2019
Here are a few 5 Star Ratings from GreenPal users
Harold Ramirez
Lawn Maintenance in Kendale Lakes FL
Will I sound like a spoiled housewife if I say GreenPal is the easiest part of my day? Maybe, but when my husband is gone for so long sometimes I have to take matters into our own hands. Do not get me wrong, I actually have tried mowing the lawn myself, made myself a nice lawn care service in Kendale Lakes for an afternoon. But after I ruined the lawn mower, ruined our bushes, and almost mowed over the dog, I figured it was best to hire someone else to do it. I knew about GreenPal already, because a friend of mine told me, but I didn't know it would be so specific as the Lake Louise area. I found several lawn mowing services in the first few days, and almost as many were already messaging me with a quote. It was pretty easy, especially because I don't have to relearn another app to figure out how to do it right. That was a big win for me.
Brant Morrison
Lawn Mowing in Kendale Lakes FL
We live out by San Sebastian Lake, so the neighborhoods there can get pretty overbearing. Sometimes it takes a while to remind ourselves when we forget that we are smack dab in Miami. It seems like a big place, but really our lives revolve around five miles or so, but it is crazy how much you will find if you know where to look. In fact, I hardly knew any kind of landscaping company in Kendale Lakes was right by me, not at time when I needed lawn mowing. But GreenPal showed us some pretty impressive landscapers in Kendale Lakes. We hired one fellow to help with our bushes, he comes out to our house once every two weeks. I do like him, actually. We schedule everything online so it does not get weird when it is time to pay. It sounds weird, I know, but it is nice to have that removed from the equation. Thanks for your help, I'm glad I found a good landscape maintenance service near me!
Billie Perry
Lawn Care Service in Kendale Lakes FL
We actually used GreenPal for our rental home out in Kendale Lakes. We couldn't hire someone through a contract to take care of our yard maintenance, it was too much just to keep in contact with him. However, I will have to admit that if it was not for GreenPal we would have been forced to hire him. So if anything, thank you for that. Whatever you used to get to us worked, but we are happy for it. When we first looked up for help we couldn't find one single yard mowing in Kendale Lakes. FL near Royal Green Elementary, until we jumped on GreenPal. Turns out we had a local lawn mower in Kendale Lakes right in our old neighborhood! So we hired him out for every once and a while, at least to spruce the place up a bit. But it makes all the difference, because anyone who stays in our home says it always looks nice!
Paul Wilson
Lawn Care Service in Kendale Lakes FL
I signed on to GreenPal because I couldn't find much of any lawn care services in Kendale Lakes, Fl myself. You would think living here so long I could find my way around, but it was pretty hard finding a cheap lawn mower in Kendale Lakes, heck, not even some kind of designated lawn mowing service or anything. I figured living by Bent Tree Park, there would be someone coming up every once and a while to take care of the park and leave a flyer, but no. However, I found more local lawn maintenance in Kendale Lakes, Fl in a few visits to GreenPal than I did a month myself. I have hired twice not, one local lawn mower and then a yard maintenance company to take care of an old tree. Both times it has been pretty easy, especially because everything goes through the website, so no I didn't have too many problems.
Not in Kendale Lakes, FL?
Here are GreenPal's lawn service areas
Lawn Mowing Cost Calculator
Find out the average cost for Lawn Care Services In Kendale Lakes FL
Glad you made it to GreenPal! We are the internet's platform for finding local lawn care in Kendale Lakes, Florida. In short, we are the answer to all your troubles you have had in the past trying to contract local lawn mowers or local landscaping companies in Kendale Lakes.
If you are not exactly in Kendale Lakes, here are some other starting points for the greater Miami, Fort Lauderdale, and Broward County:
So you need a quick lawn mowing and you can't seem to find a good deal, right? We have been right where you are standing. In fact, the whole reason GreenPal came to be was a way for us to find ourselves some great, affordable lawn mowing services in Kendale Lakes, FL. Another fact is that we used to be lawn mowers ourselves, but we will get into that in a bit.
GreenPal is your single website and app for all your contracting services. We have done the dirty work of tracking down the cheapest lawn mowers in Kendale Lakes, coupled with the best lawn maintenance companies in Kendale Lakes, Florida. We have harnessed the concept from popular apps like Uber or Lyft to bring it to another aspect of the social industry.
We had ourselves a lawn mowing service back in the day. We used it to help pay for college. And you can believe us when we tell you that finding clients was always the hardest part. Sure, maybe trying to figure out how to cut a shrub into a bunny was the hardest thing we had to do, but every other week it was an uphill battle looking for people who need a lawn mowing. You could say GreenPal was born right then, with us wanting an easier way for the clients came to us instead of the other way around. We don't think that is too selfish, we had heavy equipment to move with us, after all.
It was not until after college that we decided to make that service become a reality, and we went hard to work to develop a streamlined website and app that would help lawn mowers, gardeners, and landscapers throughout the country connect with their clients. Once we say how Uber connected the consumers to the business, we knew GreenPal would be a great tool.
After all, without our consent grass just grows until doomsday. And if you are a respectable homeowner like ourselves, you have the urge to level it out back to a nice length. Sometimes you don't have that time, we get it, but that is what you have GreenPal for.
GreenPal connects you to all the local lawn mowers in Kendale Lakes, Fl, all of them who, like you, are looking to get a lawn mown. The only trouble is, a lot of the companies near you don't have the time or don't put the money in to advertise. They have great deals and are your neighbors, but with people looking online for services, it is only the ones who have the money to spend on websites that will get your attention. We understand that, especially with an industry like lawn care, it isn't always the flashiest companies that can do a great job.
We go out to cities across the United States looking for these companies, so that they can jump on and you can find them easier. The best part is that you can be assured that GreenPal can protect you from any scam artists, much like the ones you would find on Craigslist.
Every company that wants to be registered with GreenPal has to go through a strict application process. This includes simple credit checks to contacting clients they have served in the past. We figure if a lawn care service in Kendale Lakes, Fl with a lot of repeating business probably does well at his job and can take on more clients. Simple thought right? With this practice in place, GreenPal is guaranteed to be the safest place on the internet to contract the best lawn mowing service in Kendale Lakes, Florida. It does not have to be a lawn mowing, because we look for all yard maintenance contractors and cheap landscape maintenance companies in Kendale Lakes.
Signing up takes hardly any time, shorter than a commercial break, and requires very little info. In fact, you can start comparing quotes for a lawn mowing visit to your home with just an email and a physical address. We use Google Maps to approximate what it would cost to mow you lawn, and after you choose a date for a lawn mowing you will have local lawn maintenance services in Kendale Lakes vying for your business. This is how lawn care was meant to be!
About Kendale Lakes Florida
Kendale Lakes is a city in Florida, United States.
Kendale Lakes, Florida (in truth, all of West Kendall for that matter) was one of the centers of settling for a large Jewish population in the 1970s.The area was well-suited for lawyers and attorneys, and thus became a bedroom community up until the late eighties. The city of Kendale Springs, Florida was actually developed by two developers. Janis Homes and Caravel Homes decided to split the city by 142 Avenue, the street between Sunset Drive and North Kendall Drive.
What is now El Dorado Boulevard was once an outdoor mall with many local businesses.Mom and pop shops spread throughout the area, and contained local pharmacies, taco and pizza parlors, a tea house, and a boot cobbler. It was a popular destination for artisans with a very distinct product to sell like candles, or handmade artifacts and such.
The old Kendale Lakes Country Club was recently bought by the Miccosukee Tribe. Before, the communities of Kendale Lakes were allowed to go to the club, golf course, and resort if they were local homeowners, but it has since been privatized. Much of the same architecture and landscape has been left unchanged though, as most of the city around it has evolved with the times. In fact, the homes surrounding the old Kendale Lakes Country Club have taken on modern aspects since their initial construction.
The city is one of the smaller communities of Florida, with only nine square miles in its boundaries. Eight miles of that nine is land, while the other one square mile is water. The population of the city, at least after the last census, was around 60,000 people, but their population density is slightly skewed.Their population density is roughly 7,000 people per square mile, which amounts to just as much of the population if every nine of the land area were just about as much.
Tired of unreliable lawn services?
So are we... See how it works
Recent lawns mowed in Kendale Lakes, FL
by GreenPal's community of lawn care pros
Save Time, Save Money,
Book a great local lawn service now with GreenPal.