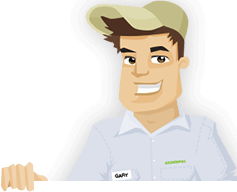 Needing your Lawn Cut?
Get Competitive pricing without the hassle
Book lawn mowing by a pro in Coconut Creek
Order lawn mowing now without calling around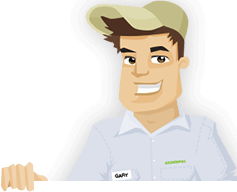 Needing your Lawn Cut?
Get Competitive pricing without the hassle
Book lawn mowing by a pro in Coconut Creek
Order lawn mowing now without calling around
Local lawn mowing services in Coconut Creek Florida
compete for your lawn

Here are Best Lawn Care Services in Coconut Creek, FL as of Oct, 2019
Here are a few 5 Star Ratings from GreenPal users
Clinton Gross
Yard Mowing in Coconut Creek FL
I would definitely recommend GreenPal to my friends. I have already actually, but to answer your question, yes. I haven't had any problems since my first time, but that was taken care of by GreenPal so quickly that I can't really call it a bad experience. The cheap lawn mower in Coconut Creek, Fl that I hired my first time didn't show up on the day we agreed on but showed up a few days later, and after I told him I didn't want his services anymore, he demanded I pay him for driving over to the house. It was a weird situation, but I took it up with GreenPal and they took care of it within a few days. They called me and everything! They could have just looked over me just because I live in the Evergreen Lakes Condominiums, but they didn't. They apologized, kicked the company off the website, and offered to pay for my next lawn mowing free of charge. Safe to say that as far as long care in Coconut Creek, FL goes, I'll be using GreenPal whenever I can. I don't have anything to complain about, I would just suggest a change in the way the website is set up is all.
John Williams
Lawn Mowing in Coconut Creek FL
I do use GreenPal, but not for the reason you'd expect. I actually take care of a lot of my yard work myself, but I use GreenPal almost every month to help out with the upkeep at my parents' home. I used to be able to go over once a week just to check on the sprinkler systems and mow the grass, but that changed once my job took me farther than Sables Pines Park. I was worried because both my father and mother have no idea where to look for help, especially if it is through the internet, so I am very fortunate for finding GreenPal when I did. Actually, from what they tell me, they don't even notice the landscapers come over when they are home. The only way they know someone showed up is when they rev up the lawn mower. I am just happy I have found a cheap way to make sure my parents are happy. I looked at other quotes for the best landscaping in Coconut Creek, FL, but it was all way too pricey in my opinion. GreenPal does a good job of keeping things in check as far as pricing goes.
Floyd Hill
Lawn Maintenance in Coconut Creek FL
This is really good! I can't tell you how many problems I have had with hiring cheap lawn mowers from around the city. In fact, I couldn't tell you one time when I was completely satisfied with the job done. It was always a screw up on the grass, or maybe they wouldn't show up at all, or some other wacky thing. It happened three times already, and it made me very weary with contracting yard mowing in Coconut Creek, Fl through Craigslist. I figured there would be some legit yard maintenance companies in Coconut Creek, FL, well maybe there are, but I have yet to find one. It may be that I am super picky, but I think I am allowed to be if it has to do with my home and I am inviting a stranger who calls himself a professional landscape maintenance company in Coconut Creek, Florida. I live near Winston Park Elementary and I was pretty happy to find two local lawn mowers near me through GreenPal. Their reviews looked great, so I hired them. It has been easy so far, no problems at all, but I guess I shouldn't expect problems if GreenPal does what it says it does!
Tiffany Swenson
Lawn Mowing in Coconut Creek FL
GreenPal is pretty useful, especially for someone like me. For one, I'm never home, and my yard gets pretty hairy looking after a few weeks of going untouched. I used to just pretend like it was not happening and get back to it when I do get home, but it wasn't feasible as work started getting heavier and heavier. So I shopped around for local lawn mowing in Coconut Creek, Fl with no contract, but I wasn't very successful. Then I saw that GreenPal does all the searching for you, so that was that. I found cheap lawn care in Coconut Creek, Fl and haven't looked back. The affordable lawn maintenance company I hired has been very professional with me, especially since I am always at the Lyons Business Park. I was pretty worried at first, but they put my mind at ease with how easily they communicate. Totally worth the money, I think.
Not in Coconut Creek, FL?
Here are GreenPal's lawn service areas
Lawn Mowing Cost Calculator
Find out the average cost for Lawn Care Services In Coconut Creek FL
There are a few things that we could do away with when it comes to contracting local lawn maintenance in Coconut Creek, For starters, the confusing chase to track down a company that can help you out. How frustrating is it when you need a good yard mowing, you can't seem to find a number for a company anywhere, yet they are everywhere when you finally take care of the job yourself?
We know all too well the hardships of finding good yard maintenance in Coconut Creek, Florida. Even though it is already 2017, some service industries like lawn care have not quite reached Uber or Lyft status. That is, they haven't until now.
Because in a sense, that is all GreenPal really is, an Uber for lawn care. We have taken the time, over years of research and scouting for the best lawn mowing services in Coconut Creek, Fl, the cheapest landscaping, and all around great companies near you. All of this so people like you can easily find your options for the best price and best quality grass cutting and yard maintenance.
The idea of GreenPal began way before any of us got into web and app development. In a weird twist of fate, the three founders of GreenPal were actually local lawn mowers just like the companies you find here. It was how we paid for college, and on the good days when we had a whole day's worth of lawn mowing, we could not be happier. But when those weeks came down and we were in a drought, finding new clients was hard, really hard. We often talked about how easy it would be if we had some sort of flyer or announcement that would go around the city, but back in the nineties the technology for something like GreenPal was years away.
When we graduated college, we decided to make our dream a reality. We put up the brain power and saw the problem from both sides: lawn mowers, landscapers, and gardeners all want to find clients, and they know they are out there, but don't necessarily have the tech skills to find them via the internet. Homeowners and business owners both have front lawns, bushes, and trees that need taking care of, but are sometime at a loss to find the best deal when it comes to landscaping in Coconut Creek, FL. Thus, GreenPal came to be, and now the trouble with finding great lawn care is over.
With GreenPal, you will be able to scout your area for the best lawn maintenance companies in Coconut Creek, Fl. It doesn't matter if you live in the east part of the city near Trade Winds Park or further up north in Hillsboro Pines, GreenPal can help you get in touch with the very best in lawn care. In fact, finding, negotiating, and contracting lawn mowers and professional landscapers in Coconut Creek, Fl with no contract is exactly why we made GreenPal.
The best part about all of this is that it takes very little to sign up. In less than five minutes of your time on the computer, about the same amount of time as you spend scrolling through your feeds, you will be able to be sent free quotes for a lawn mowing on your home. After you provide us an email and a physical address where you want your lawn care, lawn mowing services in Coconut Creek, Fl will be contacting you via email for their best price. After that, it is all up to you to choose which company you want to go with.
And, because GreenPal takes great measures to provide you with safe options for lawn care, you can be sure a Craigslist scam will die on the table before any money is made. If a lawn care company in Coconut Creek, Florida tries to pull a fast one, our interview process and thorough audit make sure that they don't get through. In fact, it is extremely difficult to be able to join GreenPal as a grass cutting service. Very few companies, out of the hundred we get from your area, actually turn out to be legit companies. This is how lawn care was meant to be right?
About Coconut Creek Florida
Coconut Creek is a city in Florida, United States.
Coconut Creek, Fl is one of the cities in Broward County, Florida and is a part of the Miami-Fort Lauderdale metro statistical area. It used to be a part of Pompano Beach in the sixties, but soon the population reached a certain number (around the same number as its 2012 population, close to fifty-five thousand).
Coconut Creek, FL is named after the many coconut trees that were once planted by the developers in charge of the area. Robert Bateman named the city what it is after joining the names from Coconut Grove in the Miami area and Indian Creek. When planning began for the area, the developers kept in mind that people coexist with the environment, not the other way around. Because of this, Coconut Creek, Fl has received compliments on the progressive planning approach. They focused on leaving wildlife as untouched as possible, with trees, waterways, roads with beautiful landscapes on either side,and butterfly gardens in the neighborhoods.
It is a wonder that Coconut Creek, Florida is not named after its most popular tourist attraction, besides its close proximity to the beach. Coconut Creek, Fl is home to the largest butterfly sanctuary, Butterfly World, and is nicknamed the Butterfly Capital of the World. The sanctuary is home to over eighty species of butterflies, with almost five thousand individual insects flying around the grounds.
Coconut Creek, Fl was also acknowledged by a program called Playful City USA for its commitment to providing spaces for children to play and explore.Coconut Creek is not a haven for children and butterflies, though. Mount Trashmore is one of the biggest eyesores to the city, which used to emit awful, terrible odors from the piles of heap rotting in the sun. It was not until 2010 that the city reached an agreement with Waste Management that they could not allow food and other materials that decay with an awful smell from being taken care of at Mount Trashmore (formally known as the monarch Hill Renewable Energy Park).
Tired of unreliable lawn services?
So are we... See how it works
Recent lawns mowed in Coconut Creek, FL
by GreenPal's community of lawn care pros
Save Time, Save Money,
Book a great local lawn service now with GreenPal.