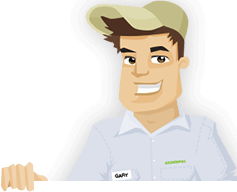 Needing your Lawn Cut?
Get Competitive pricing without the hassle
Book lawn mowing by a pro in Delray Beach
Order lawn mowing now without calling around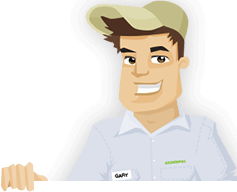 Needing your Lawn Cut?
Get Competitive pricing without the hassle
Book lawn mowing by a pro in Delray Beach
Order lawn mowing now without calling around
Local lawn mowing services in Delray Beach Florida
compete for your lawn

Here are Best Lawn Care Services in Delray Beach, FL as of Oct, 2019
Here are a few 5 Star Ratings from GreenPal users
Matilda Bachelor
Lawn Care Service in Delray Beach FL
I tell any friends of mine I use GreenPal when they ask about my yard. I like to keep it sharp all year around, especially because we rent it out for half the year to people coming in to hike Bexley Trail. It is something that is often overlooked, but when a yard looks bad it sticks out. Unfortunately, we put a lot of money into keeping a nice yard just so it doesn't get noticed, but I guess that's the price to pay. When we are gone from home though, I set up about four months of weekly lawn mowing, everything through your site. It works like a charm, really, and I couldn't be happier with it. I keep in close contact with every local lawn mower in Delray Beach I hire, if only to make sure they are doing their job. But it's just a formality now, because I have learned how trustworthy they are. They won't lose a customer in me, they have definitely earned my trust as a reliable lawn maintenance company in Delray Beach, Fl while I am away!
John Brunner
Lawn Cut in Delray Beach FL
We have been hiring off of GreenPal for a few months now, and we really love it! We were hesitant at first to trust a random website that happened to pop up on our Google ads, but looking over the reviews you all had we gave it a shot. Our yard is constantly in need of a cheap lawn mower in Delray Beach, Fl to take care of it, the grass grows so fast! It seems like it is not even a week before the grass is up to our shins yet again. We don't have the time to mow our lawn every week, so we really wanted to hire out. Only thing is, we couldn't find a single local yard maintenance company in Delray Beach, Florida that was close to Banyan Creek Elementary, where we live. That is, until we signed up for GreenPal and found a whole host of landscaping companies in Delray Beach who were willing to come out to our home! The yard looks so great now, better than ever actually, because of their experience.
Tina Villaneuva
Lawn Mowing Service in Delray Beach FL
Thank God something like this came around when it did. I have been at war with finding good lawn mowing in Delray Beach, Fl for years, and that's no exaggeration. I cannot tell you how many times I have been on the phone tracking down a landscaping company for one reason or another. Once, I had to physically go find a company because they weren't answering my calls or nothing. The so-called "professional" that came out to mow my lawn did such a bad job I almost wished he never came. But the thing is, when I called and left a voicemail of my complaint, they never got back to me. I had to track them down all the way to Atlantic Dunes Park to find them mowing lawns there. That hasn't happened since GreenPal, I can tell you that for sure. It probably would be something unthinkable for them to do, seeing as the review system is fast on keeping companies in check. I'm glad to know people are not afraid of calling out companies, because otherwise we would be stuck some of the cheapest lawn care service in Delray Beach.
Ernesto Lewis
Grass Cutting in Delray Beach FL
I don't use GreenPal much because I like to at least try and make time for tending to my own yard, but you know how it is. It is so much easier when life builds up to get online and schedule a lawn mowing appointment. It doesn't help that it takes less than a few minutes to do it! Compared with the energy it takes to get up early on a Saturday and go to work. Don't get me wrong, I love doing it, but sometimes the week just catches up to me and I feel like hiring out. I guess you could say that's the best part about GreenPal. It doesn't matter if I'm at home or in my office at Unity School, if I have internet connection I can start talking to the best landscaping maintenance services in Delray Beach, Florida. And a lot of these guys I am hiring really know their stuff. When I told them I try and take care of it myself sometimes, Marion lead me through a few tips while he was servicing my yard in case I wanted to try it later. That's amazing, in my opinion!
Not in Delray Beach, FL?
Here are GreenPal's lawn service areas
Lawn Mowing Cost Calculator
Find out the average cost for Lawn Care Services In Delray Beach FL
What is it about GreenPal that makes lawn care services in Delray Beach, Fl and homeowners alike want to sign up? As far as homeowners go, GreenPal makes it so much easier to find and talk to all the variety of lawn mowers and affordable landscaping companies in Delray Beach near them. Instead of rifling through the phonebook and weeding out their best options, GreenPal lets the best prices and deals come to them.
As far as the lawn mowing services and yard maintenance companies in Delray Beach, they are looking for you just as much as you are looking for them. We have talked to lawn care services in Delray Beach, Fl from Lake Ida to the Hamilton House and in every part of Miami about what it is they are lacking in their business. The bulk of them expressed a desire for a way to get their business out around town more efficiently. Did you know, for the most part, the advertisement on the sides of their trucks is pretty much the only way they advertise? How are you going to find the best lawn care services in Delray Beach, Fl if you don't drive by them when they happen to be on the road?
Well, enter GreenPal. We are the internet's premiere platform for homeowners like you in need of lawn care and yard maintenance to find the most affordable options in landscaping in Delray Beach. Whether you need a one-time lawn mowing on a random day, want to schedule a whole season's worth of lawn mowing, or need situation-specific yard maintenance services in Delray Beach, Fl, you will find the right companies for you right here.
You can count on every company on our site being the best in the business because we make sure each company is as legit as they come. We ask each applicant trying to get on our site to go through our three-step interview process designed to weed out the fakes and the shady lawn mowing services in Delray Beach. That means we take the time to check every lawn care company in Delray Beach by their business credit, their past history with clients, and how much repeat business they receive. These tell us whether or not a company is legitimate. If they have a high percentage of repeat business, that usually means people trust them with their homes, but a series of one-off mowing is telling of a company that might not be customer friendly.
We also check the equipment of every landscaping company in Delray Beach. This is huge tell in regards to a company's seriousness. Usually, a serious lawn care business will have several tools for the jobs they claim to provide, especially lawn mowing. But a company who calls themselves the best lawn mowing service in Delray Beach, Florida sends us a picture of a rusty old push mower tells a different story. They might be able to skate by on sites like Craigslist, but on GreenPal we would rather give the business to grass cutting services who have invested their money and time getting quality equipment.
If you are considering contracting out for lawn care, then sign up for GreenPal just to shop around and see your options. Creating a profile takes little more than ten minutes, your email, and a physical address. That way we can determine a good price for a typical lawn mowing via Google Maps. You won't even need to register a credit card until you actually decide on hiring someone! That means you are getting free quotes from the very best in yard maintenance in Delray Beach, FL with no contract. This is how lawn care was meant to be! As easy as browsing for a new jacket!
About Delray Beach Florida
Delray Beach is a city in Florida, United States.
Delray Beach, Florida has a long history that extends past any settlement of Americans in the area. Tequesta Indians and Jaega people, both now completely wiped out from government encroaching, took home in the area now known as Delray Beach around Lake Ida. The area, as it was colonized, was made famous for establishing the Orange Grove House of Refuge to save ship-wrecked sailors.
Unlike the rest of Florida, the first settlers to really take root in Delray Beach were a party of African-Americans from the Panhandle. They purchased a few acres inland from the House of Refuge in 1884. Ten years later, the area was populous enough to establish a school. William S. Linton, a congressman from Michigan, bought land in the area as well, hoping to develop a farming community. Once the Florida East Coast Railroad extended to the area, then known as Linton, the population started to really to take off.
The farmers of that time were profitable from truck farming winter vegetables to the north, but that did not last long. Farmer abandoned their properties in 1898 after a huge freeze destroyed their crops. To avoid any further bad luck or bad association with the area, and to prevent any hesitation for new settlers to come down, the name was changed to Delray. The name was taken from Detroit's Delray neighborhood, which is, in turn, a Spanish term meaning "of the king."
There was a wave of migrants from The Bahamas in the early twentieth century, then only known and referenced to as "Nassaws." There was also a movement of Japanese from the nearby Yamato colony that travelled down to Delray and participated in the city's public events like parades and such. Photos of the era show us this much. Today, Delray is just as industrious as the rest of the state, playing to its resort lifestyle and higher-end living.
Tired of unreliable lawn services?
So are we... See how it works
Recent lawns mowed in Delray Beach, FL
by GreenPal's community of lawn care pros
Save Time, Save Money,
Book a great local lawn service now with GreenPal.