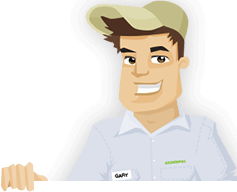 Needing your Lawn Cut?
Get Competitive pricing without the hassle
Book lawn mowing by a pro in Palm Bay
Order lawn mowing now without calling around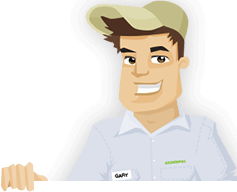 Needing your Lawn Cut?
Get Competitive pricing without the hassle
Book lawn mowing by a pro in Palm Bay
Order lawn mowing now without calling around
Local lawn mowing services in Palm Bay Florida
compete for your lawn

Here are Best Lawn Care Services in Palm Bay, FL as of Sep, 2019
Here are a few 5 Star Ratings from GreenPal users
Stephen Helmes
Grass Cutting in Palm Bay FL
From the first day I stepped foot in my new home in Palm Bay, I realized that I was going to have to hire someone to provide lawn care service on my property. The grass was overgrown and unkempt. In the excitement of buying my new home, I forgot about lawn care! Fortunately, through a quick online search, I found fast and easy lawn care bids from GreenPal. Truly it was super easy to use and I am so happy with the crew that services my property. The service I received left me with plenty of time to practice at Major's Golf Club without having to stress about my lawn!
Jennete AlBright
Yard Cutting in Palm Bay FL
Hopefully, you have your lawn care handled, however, if you find yourself in a rough spot in desperate need of Palm Bay Lawn Care, you can look to GreenPal. Believe me, I know just how easy to use their service is! Seriously I signed up, got lawn care bids from companies in lawn care near me, and I selected my favorite one, and they came out within a week! With my long hours at Valkaria Airport, I simply didn't have time to get my lawn care handled any other way.
Paul Henderson
Lawn Mowing in Palm Bay FL
When my son went off to Eastern Florida State College I lost my lawn care provider! He cut our Palm Bay lawns grass for the last five years. I simply didn't know what to do. So I googled lawn care in Palm Bay and found GreenPal. It was new to me at the time, but I tried it out. I found out that I can review my lawn maintenance service each time they come! Fortunately I have left them 5 stars every time they come. GreenPal is the Bast lawn care solution I have found!
Geeorge Napels
Lawn Mowing Service in Palm Bay FL
When I did a search for lawn care near me I found GreenPal. I had never heard of it before, but I read into it. I saw that they perform background checks, credit checks, interviews and more on each of their lawn care service vendors. This sold me! I signed up and got several lawn care bids within 24 hours, I was amazed. The landscaper came to my house and cut my grass within one week. Now I can enjoy my time off at Brevard Theatrical Ensemble and know that my lawn care is handled!
Not in Palm Bay, FL?
Here are GreenPal's lawn service areas
Lawn Mowing Cost Calculator
Find out the average cost for Lawn Care Services In Palm Bay FL
Let's Face it, finding reliable lawn care is difficult. Between scheduling and no show time after time, it can be a real pain to keep up with your lawn maintenance needs. We have a solution.
Welcome to your GreenPal's page for Palm Bay, Florida. Find just a few of the top-rated lawnmowers in Tucson. Landscaping and lawn maintenance companies are now available for hire at any point in time.
Once you sign up for GreenPal, you can meet, message, and coordinate prices for all your lawn care service needs. From basic yard mowing to tree removal, pruning, edging, and even total landscape renovation, GreenPal can help you find the company which suits your needs. We know how hard it can be to track down a good lawn care company, so we've done the hard work of finding the best in the industry to make your life easier.
We hyper-localize our city pages because most of our customers are homeowners just like you. This page will connect you with cheap and reliable lawnmowers and landscapers in Palm Bay, FL or all of Arizona for that matter.
You may have been asking yourself, with all the lawn care issues in your neighborhood, how do I find a good landscaper without getting ripped off. We have a strict vetting system that is in place to combat exactly that. In addition to the standard business credit checks and basic company information, we interview each and every landscaping maintenance company to ensure they are legitimate. This means we check their equipment and interview the past clients. We have found that this information tells us a lot about the yard mowing business and how the services could be improved. Additionally, we also require contractors to submit pictures of previous jobs.
Companies that apply for our site, meet heavy requirements. We turn away and lawn care companies which have inadequate equipment to service our professional level, that is why we do our strict vetting process. We ensure that only the best landscapers will be available through our site.
We go through all of this to protect those that use our service from those of been more harm than good. The lawn care business is tricky, and it can be discomforting to make strangers from Craigslist and give them your personal address. This is the kind of information you don't want in the wrong hands, and using our site prevents you from giving your information to complete strangers.
If you do not want your information falling into the wrong hands, are tired of poor lawn care service, or just want someone to show up on time for once, we are here for you. Don't stress out any longer, will go through the difficult process of finding a good lawn care company. We have made everything simpler so that you can focus on other things in your life.
Signing up takes as little as five minutes, and after we have your information we will start connecting you with local lawnmowers in Palm Bay, Florida. Once we have determined a fair price for cutting your grass, companies can contact you and offer their best price. It is really that easy and the next morning you have several options in your inbox. Welcome to the future lawn care, welcome to GreenPal.
About Palm Bay Florida
Palm Bay is a city in Florida, United States.
Palm Bay is a city in the state of Florida, located in Brevard County. According to the 2010 Census, the city's population was 103,190. This makes the city the most populous city in the county. The city begins at Turkey Creek at its mouth at Indian River, this river continues to flow into the Atlantic Ocean. The principal city of the Palm Bay is the lead city in Palm Bay−Melbourne−Titusville Metropolitan Statistical Area. This area, according to the 2010 census, had a population of 543,376.
One of the native American populations which were located in this area was the Ais people. They were attracted to the mouth of Turkey Creek at the Indian River.
In this area, they were able to thrive by freshwater springs, and catching fish, oysters, and wildlife. The Ais are thought to have been the first inhabitants in the Palm Bay area.
Among some of the earliest places to be named in the city of Palm Bay on early maps of the late 1700s were Turkey Creek, Elbow Creek, and Crane Creek. In an 1870 map of the Indian River by John Andrew Bostrom shows the area void of any settlements in large part. There were no settlements within about 15 miles of Turkey Creek. Among the first prominent settlers was the European-American settler was John Tillman in the late 1870s. Tillman's wharf marked the mouth of Turkey Creek at what became known as Palm Bay on the Indian River.
Source: Wikipedia
Tired of unreliable lawn services?
So are we... See how it works
Recent lawns mowed in Palm Bay, FL
by GreenPal's community of lawn care pros
Save Time, Save Money,
Book a great local lawn service now with GreenPal.