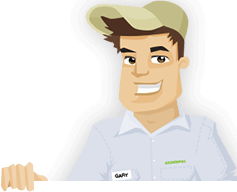 Needing your Lawn Cut?
Get Competitive pricing without the hassle
Book lawn mowing by a pro in Coral Springs
Order lawn mowing now without calling around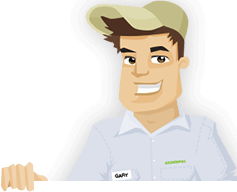 Needing your Lawn Cut?
Get Competitive pricing without the hassle
Book lawn mowing by a pro in Coral Springs
Order lawn mowing now without calling around
Local lawn mowing services in Coral Springs Florida
compete for your lawn

Here are Best Lawn Care Services in Coral Springs, FL as of Sep, 2019
Here are a few 5 Star Ratings from GreenPal users
Michelle Marcum
Lawn Service in Coral Springs FL
It literally took me twenty minutes to sign up and get local lawn mowers in Coral Springs to reach out to me. I am a kid of the instant gratification era, and even that was impressive. It seemed almost too fast, but even so I'm happy you guys keep your word. I've hired a few lawn mowers in Coral Springs, Fl already, not much but enough to know that it is reliable. Maybe I just got lucky the first time, but the maintenance man I hired said he worked for the Bainbridge Coral Springs complex, and that was enough to convince me he was legit. He did do a great job, and every lawn mower I hired after that did too, so it's an easy answer to say yes, I will keep using GreenPal. I don't think I have the patience to look around for companies myself, the process you guys have is way too easy as it is.
Jeff Palomares
Yard Cutting in Coral Springs FL
So I'm the manager of a few properties around Coral Springs, they're not exactly the Wyndham Lakes Apartments, but they are just as susceptible to overgrown yards. Florida has amazing weather all year round, but what some people don't realize not being in my line of work, yard maintenance is bill all its own. The grass and bushes grow so fast that we can't keep up with it, we have to have a reliable landscaping company in Coral Springs, FL come out every week to keep everything trim. I had no idea how much I was overpaying though. I have contracted landscaping maintenance companies in Coral Springs for years now and I'm just now finding out there are companies in the same neighborhood who would do the same job for less. So for that, I am grateful. I'm also glad to know the lawn care services I hire now are just as good as the others, better even, because they are constantly looking to improve their business. One maintenance team I hired for a property offered to do the first job for free just so I knew how they work, amazing! I hire out of GreenPal weekly now, wouldn't go any other way.
Howard Nguyen
Yard Mowing in Coral Springs FL
I used to cut my own grass for the longest time. When I was younger and a bachelor I actually enjoyed doing it, but when the kids came I found it harder and harder to make time on Saturdays to cut the grass. Between work, the kids' baseball practice and games, it started to get more and more impossible for me to mow the lawn. In fact, it got so bad one time that the city issued me a warning citation for it being too long. That was what made me sign up for GreenPal. I knew it would be too much trouble to look for a cheap lawn mowing service in Coral Springs on my own, and thankfully I missed that experience. I hired a reliable lawn care company to come out to the house once a week, which worked out perfectly because he takes care of Betti Stradling Park and drives two minutes over to my house. The website is totally worth it, even when you are someone like me who needs to have a symmetrical lawn constantly.
Adam Landa
Lawn Service in Coral Springs FL
They mean it when they say they are committed to keeping GreenPal scam free. My roommate and I dealt with a shady lawn mower who tried to upcharge us another forty dollars from our original agreement. He said our grass was longer than expected, but I don't see how that could have affected the price that much. We declined to have our lawn mowed, and we reached out to GreenPal a little while after that. They responded right away and told us they'd take care of it. I don't know what happened to that person, but we decided to try and hire again. When we asked for quotes again we didn't see his company listed in our quotes, so I guess they resolved the issue. But the speed at which they took care of it made us really believe in them. We may have spotted him mowing the grass at North Community Park, but other than that it seemed that GreenPal got rid of him. The next lawn mower we hired was better though, totally willing to work within our budget and stuck to it. I haven't tried many other online services like this, but so far it looks like I'm sticking with this one.
Not in Coral Springs, FL?
Here are GreenPal's lawn service areas
Lawn Mowing Cost Calculator
Find out the average cost for Lawn Care Services In Coral Springs FL
How is it that in 2017 people are still having to go through hoops to get quality lawn care? It isn't hard to find an affordable lawn care service in Coral Springs, Florida, but taking the time out of your day to roll through a phone book does not mean you will find the best deal in town, it means you will just find the lawn maintenance companies in Coral Springs, Fl that advertised.
This was a huge problem for us. There are tons of lawn mowing services in Coral Springs, Florida that would rather hoof it throughout the neighborhoods and leave their business cards around the block while they mow the lawn. Some of the most professional, cheap lawn mowers in Coral Springs are actually just too busy or don't have the marketing experience to reach an entire city. Instead, they stick to their neighborhoods and slowly extend their business with a little bit of luck.
That is all changed, however. GreenPal is committed to bringing you the very best in lawn care service from professionals who live and work near you. Both sides of the coin have trouble finding one another, but using GreenPal is the internet's answer to all these problems. Signing up for our website takes as little as five minutes. You won't even need a credit card to fully have a profile, just a physical address so we can calculate an accurate price for mowing your lawn. Once you sign up for our website, pick a date when you'd like to have your lawn mowed or yard maintained. That is it! From here, we will notify every independent lawn mower and full service landscaping company in Coral Springs, Fl. It does not matter whether you live in the corner neighborhood of Windham, Butler Farms, or as far south as Oakwood, there are lawn mowing services in Coral Springs that are ready to take your yard under their care no matter how far they are.
Whether you need a one-time lawn mowing, want to schedule a season's worth of weekly lawn mowing, or have a special lawn care service in need like pruning or weeding, there is at least one yard maintenance company in Coral Springs, Fl that can help you. That's the beauty of GreenPal! We do the hard work of finding any company worth their salt so it's easier for you to find them. This is how lawn care is supposed to be!
You may have reservations with the idea of contracting local lawn mowers in Coral Springs, and that is totally understandable. With websites like Craigslist that are rampant with scammers, it might be hard to trust another website with its ability to find legit companies.
That worry is gone with GreenPal. Any local lawn mowing service in Coral Springs, Fl is required to go through our rigorous interview process before they can do anything on our website. Besides the basic-standard requirement of legitimate business checks (checking their business credit, reviewing their legitimacy with the BBB, etc.) we filter every business ourselves on several important statistics.
One of the biggest factors of our interview process is their past history with clients. If a company has a high percentage of repeat customers, we can be sure that they are consistently successful in providing great lawn care. Companies with a low percentage of repeat customers tell us that they don't do a good job or don't excel at customer service.
Our second biggest factor for letting an affordable landscaping maintenance company in Coral Springs, Fl is an equipment check. It makes sense that a dedicated lawn care company should have good equipment, especially when the bulk of their business is handled by it. Finding out that a so-called reliable lawn mowing service in Coral Springs, Florida only has one rented, rusty lawnmower in their stock probably isn't who they say they are. But a landscaping company that keeps a clean yard and an array of tools are probably equipped and experienced enough to handle business throughout the city.
About Coral Springs Florida
Coral Springs is a city in Florida, United States.
Coral Springs, Florida is a southwestern city in Broward County, Florida in the United States. It is one of the bigger cities in the county, with a population of 121,096 people living in 24 square miles. Coral Springs is a planned community, meaning that unlike more of the older cities in America, who sprang up ad hoc style as settlers took over the land, Coral Springs was carefully designed before any development began. Henry Lyons bought the land that is now Coral Springs, Florida, about 20,000 acres of swampy marsh lands in 1911 through 1939. Several floods in 1947 caused the state of Florida to create the South Florida Water Management district, which built a series of canals and levees that drained the area of the marshy, inhabitable lands. After that, the area was used as a bean farm up until the fifties, when Lyons' heirs to the land switched over to raising cattle.
The South Florida real estate boom that occurred after World War II sparked developers to begin building on land previously untouched. A group of developers bought 3,869 acres of land from the Lyons family in 1961 for this specific reason. They bought the land for a sum total of one million dollars. At its inception, the city was planned to home only 50,000 residents. In the following years, Coral Ridge Properties bought 6,000 more acres to meet a housing demand. This was a direct result of raking in a total $1.6 million from their first sale of their 536 lots. Since the beginning of Coral Springs, it was well noted that the area was virtually crime free and the safest city in Florida. That was ruined, however, in the 1990s when teen gang violence, fights, and murders were reported. This was probably an overflow from the Miami area drug industry that was occurring at the time.
Tired of unreliable lawn services?
So are we... See how it works
Recent lawns mowed in Coral Springs, FL
by GreenPal's community of lawn care pros
Save Time, Save Money,
Book a great local lawn service now with GreenPal.