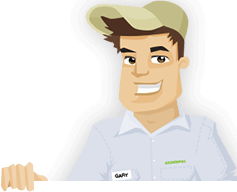 Needing your Lawn Cut?
Get Competitive pricing without the hassle
Book lawn mowing by a pro in North Lauderdale
Order lawn mowing now without calling around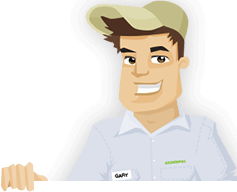 Needing your Lawn Cut?
Get Competitive pricing without the hassle
Book lawn mowing by a pro in North Lauderdale
Order lawn mowing now without calling around
Local lawn mowing services in North Lauderdale Florida
compete for your lawn

Here are Best Lawn Care Services in North Lauderdale, FL as of Sep, 2019
Here are a few 5 Star Ratings from GreenPal users
Vance Jennings
Grass Cutting in North Lauderdale FL
GreenPal is amazing! I had no idea something like this existed until a few weeks ago! I've been taking care of my own lawn for years, and I'm getting old. I used to be able to employ my grandson, but since he moved away for college it's been me and my trusty old push mower out there every week. My wife has been nagging me for months now to hire a local lawn mowing service in North Lauderdale, FL to take care of it, says we should be spending our money on something before we die. She's a bit morbid, I know, but she was right! I love how easy it is to talk to the landscaping companies and schedule a lawn mowing. I did it just this morning in my underwear before breakfast! The first few times I was a bit nervous, seeing as I gave out my address and time I was away from my house, but when I came home to find a handwritten note on my door thanking me for my business, I knew it was a safe bet. The lawn mower we hired actually does some parks around the city like TOT Park, so it was nice to know I was trusting someone who lived in the neighborhood. I definitely will keep using GreenPal, there's no doubt about that. I just hope it doesn't disappear any time soon.
Danielle Bridges
Grass Cut in North Lauderdale FL
I'm not living in North Lauderdale, but my wife and I rent out our condo around Bailey Memorial Gardens. We used to have a landscaper go out to our home to upkeep the trees and all that, but sadly he retired and we were stuck for a good while. Our son actually signed us up for the website for us, and we are so glad he did. I know AirBnB is pretty strict when it comes to appearances, and our bookings were definitely suffering for some time because we couldn't find one grass cutting service in North Lauderdale to help us out. I mean, imagine a couple of geezers like us trying to pin down a company from Virginia over the phone! We can hardly order take out without having some sort of trouble. But no, GreenPal has done a lot for us, and every lawn mower we've hired has been good to us. The only problem we've had was one time a lawn mowing service in North Lauderdale couldn't find our home, but he was more than willing to come out the next day and take care of our lawn anyway. I'm glad you guys are finding quality people to represent your website, otherwise we would be long gone and in the stone age trying to find one ourselves!
Rose Davis
Lawn Mowing Service in North Lauderdale FL
We use GreenPal pretty much for anything regarding lawn care. No one in my family can mow the lawn the way I like it, especially none of the kids. In theory, I would like to teach them how to do it, but truthfully we are way too busy moving them around the city to school, jiu-jitsu practice, and feeding them to do so. I was Googling for cheap lawn mowing services in North Lauderdale, Florida when I found GreenPal, and it seemed pretty promising. It wasn't more than a few hours before I had one yard mowing service in North Lauderdale, Fl reach out to me and give me a quote on the yard. He said he could come out the next day, and I took him up on it. Totally worth it, especially because he lived so close to us, right by Parrot's Landing. We hire him every time we need our lawn mowed, and we found another few landscaping companies in North Lauderdale who helped us out with our backyard. I don't know how you all did it, but it's so much easier than looking for people all over the city. This is how every service industry should handle their business.
Donna Adames
Yard Cutting in North Lauderdale FL
My friends actually turned me onto GreenPal. They had already been using your site to hire local lawn mowers in North Lauderdale. I was telling them how I had to recently let go of my landscaping team because they weren't showing up to take care of my properties on time. Well, that's an understatement, because some of them weren't showing up at all. I run a few complexes, kind of like the Oakland Hills Apartments and all that. As I'm sure you guys know already, those complexes can't go more than a week without landscaping. Any more than that and they start growing all over the place. I didn't find out that the landscaping maintenance company in North Lauderdale I had in place hadn't visited the place in a month, and I would not have found out had it not been for an angry tenant who found out how to reach me. I jumped on GreenPal after I saw how many local lawn care services in North Lauderdale there actually were and haven't looked back. I make sure to let them know how easily replaced they can be, but in truth I haven't had a problem since finding my first replacement.
Not in North Lauderdale, FL?
Here are GreenPal's lawn service areas
Lawn Mowing Cost Calculator
Find out the average cost for Lawn Care Services In North Lauderdale FL
Why spend your Saturday mornings toiling over your lawn, when local landscaping services in North Lauderdale will do it for you for next to nothing? it may seem like your options are limited, but in fact now has never been a better time to find great deals on lawn care service in North Lauderdale. We understand how difficult it might be to actually track them down, that is why we have brought you GreenPal!
Welcome to GreenPal, North Lauderdale's premier platform for finding your local lawn mowers, reliable landscaping services, and all around yard maintenance professionals. These companies are almost in the same boat as you: you have lawn care needs but are having trouble finding the right companies. They are looking for people with lawns that need mowing but are too busy mowing lawns to go out and look for you! Those days are gone, because GreenPal is bringing both parties to the table with an easy to use online system that makes the whole process easier than before.
How many times have you worried over your money hidden underneath the doormat, worried that the maintenance man you hired will show up, take a good long look at your lawn, and take the money for nothing? How many times have you stressed about coming home to an empty house and finding your stuff going for cheap on eBay, all because you hired a cheap lawn mower in North Lauderdale from Craigslist? We know that feeling all too well, and that's part of the reason we came up with GreenPal.
On GreenPal's website, you can always be one hundred percent sure that every company giving you a quote is legitimate. It's actually one of the core functions we are most proud of. Every independent lawn mower fully-fledged landscaping maintenance company in North Lauderdale, all up and down the Stranahan River, has to go through a rigorous interview process to do anything on GreenPal. That means we prescreen their business credit, audit their company, number of employees, and how many recurring customers they have. We also ask to see their inventory. We have found in the past that most shady yard mowing services will have only one or two pieces of equipment in stock, while legitimate lawn care services in North Lauderdale have an array of neatly kept tools for different kinds of jobs. It takes an extra step to verify these reliable lawn mowing services companies in North Lauderdale, but it is all worth once we get them on board and they are making customers happy.
We know Miami is a huge area, and it would not make much sense for us to include North Lauderdale with the greater Miami area. After all, we wouldn't want to connect you with a cheap lawn mower who will charge you huge travelling fees because he has to drive all the way from Little Havana. Instead, we hyper-localized all the search results you will find on this page to bring you lawn care professionals from your area, not only to make it cheaper on your end, but to ensure that you are hiring you neighbors, people who know the way the grass grows and who can take care of your lawn the right way. We saw GreenPal as a necessity, and we are proud to make lawn care service that much easier for you!
About North Lauderdale Florida
North Lauderdale is a city in Florida, United States.
As the name suggests, the city of North Lauderdale, Florida is a residential community adjacent to Fort Lauderdale, Florida. While not exactly a part of Fort Lauderdale, the small Miami suburb is listed as its own city in Broward County. Compared to Fort Lauderdale's almost-200,000 population, North Lauderdale boasts a smaller population, only 40,000 people in the last census.
North Lauderdale was established in the sixties to be the "City of Tomorrow." Nationally recognized architect and city planner Morris Lapidus was tasked to plan the city to be a beacon of innovation to the rest of the Miami area. Morris Lapidus is well-known in Florida as establishing the look and feel of what Miami is known today. To describe the architecture of Miami's hotels and resorts is to describe Lapidus' vision for what the coastal city should look like
Architecture critics and connoisseurs describe Morris Lapidus' work as neo-baroque, containing elements from the French Baroque style (high columns and domes typical of the classical Catholic Church of the area) but with a touch of modernity.
The city of North Lauderdale is borded by Margate, Florida on the north, Coral Springs, Florida to the northwest, Tamarac, Florida on the west and south, Pompano Beach, Florida to the northeast, and Fort Lauderdale, Florida to the east. The area just barely covers an area of 5 square miles, most of which is land. The only area covered by water is a few small lakes making up only 0.039 square miles.
The demographics of North Fort Lauderdale vary differently than the rest of the major cities of Florida.
Tired of unreliable lawn services?
So are we... See how it works
Recent lawns mowed in North Lauderdale, FL
by GreenPal's community of lawn care pros
Save Time, Save Money,
Book a great local lawn service now with GreenPal.