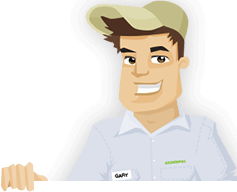 Needing your Lawn Cut?
Get Competitive pricing without the hassle
Book lawn mowing by a pro in Naples
Order lawn mowing now without calling around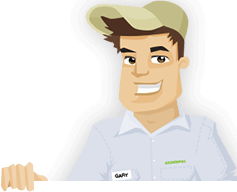 Needing your Lawn Cut?
Get Competitive pricing without the hassle
Book lawn mowing by a pro in Naples
Order lawn mowing now without calling around
Local lawn mowing services in Naples Florida
compete for your lawn

Here are Best Lawn Care Services in Naples, FL as of Sep, 2019
Here are a few 5 Star Ratings from GreenPal users
Hunter Wilkins
Yard Mowing in Naples FL
My lawn has looked so much better since I hired someone else to come do it. I was going to hire a local lawn mowing service in Naples anyway, it was just a matter of who. I really am grateful I found GreenPal before I actually went through with it, because the so-called affordable landscape maintenance near me that I was going to hire would have charged me double the best offer I found on GreenPal. That was a good save on your part. I would have never found Ben either, because he just advertises through word of mouth and a few business cards here and there. Totally worth the money if you ask me, and if it took longer than it did I would have said it is worth the time too. My advice would be to just give it a shot, everything is on an appointment by appointment basis, so even if you get terrible service you just send them back to Lowdermilk Park or wherever they claim to be working.
Jamie Norton
Lawn Care Service in Naples FL
I have to say that GreenPal is the easiest way to go as far as lawn care goes. I have been contracting out my yard maintenance near me for years, and I am just now finding out I am overpaying. Not by a lot, but when you add up every extra few bucks I have been spending on lawn mowing over a long period of time, it makes a huge difference! I live out in East Naples too, so I didn't think about having someone close by that offered lawn mowing services near me, but apparently they are all over the place, according to GreenPal. I have yet to find someone that is willing to work on my schedule, but when they do they will get my business from here on out. So we will see, I am just happy that I have all the options in the world right now! If it weren't for you guys, I would have been in the dark for years.
Clara McDonald
Yard Cutting in Naples FL
GreenPal is a pretty good service, I have to say. It is pretty specific, so there is no use coming on if you aren't going to be hiring local lawn mowers in Naples, Fl, but if you are then there really isn't another option. At least, it is the best option so far. The app is pretty well-developed, and the website is just as smooth. The thing I like about it is that most of the notifications come through email, which is great because of all the little noises and banners I get throughout the day, the only one I check regularly is my email. So good call on that. Mike has been a great lawn mower for me, I can trust him for sure when I go out of town or just want to head out to Aqualine Shores for the weekend. If anything, you guys have given me my time back!
Dakota Wilson
Lawn Cutting in Naples FL
I cannot tell you how badly I needed GreenPal before I signed up. You could not imagine the weird situations I got myself into. First of all, I tried going gung-ho on my own and tried to learn how to correctly cut my own lawn, but I killed my grass after two months of trying. So now, not only did I need to hire someone to mow my lawn, but I needed a reliable landscaping near me to help me bring it back from the dead. I found you guys just googling around, and it just so happened that I found a great yard maintenance near me by Fleischmann Park. It worked out perfectly, and the next week we were going over my yard and what he could do to bring it back. It took some work, but after a while he was able to revive it back to normal. That is the kind of service I like to see, especially for an internet service!
Not in Naples, FL?
Here are GreenPal's lawn service areas
Lawn Mowing Cost Calculator
Find out the average cost for Lawn Care Services In Naples FL
Contracting affordable lawn care in Naples, Fl has never been easier. All of you homeowners who have struggled with finding the best deals in local lawn mowing in Naples, Fl, whether in person scouring phone books and bulletin boards, to all those of you scraping every corner of the internet, your problems are over.
With our new internet platform, every one with a need for lawn mowing or cheap landscaping in Naples, Fl can find it right here on GreenPal. With our service, you will be able to do everything online, from messaging new lawn maintenance companies to contracting them and discussing what you need done. Whether you need a quick lawn mowing for the weekend, or if you need a tree removed, or if you want to go full on Richie Rich status and request for a whole team of gardeners and cheap landscapers in Naples, Fl to take over your yard, you can find the cheapest options right here.
One of the most interesting things we found as we were doing our research for this project was that there are tons of more options for yard maintenance in Naples, Fl than you would think. This was because most local lawn mowers near you are too busy focusing their energies on actually lawn mowing. Most of the time these companies are so booked with yard mowing and grass cutting that they don't make time to find new clients, their current ones keep them busy enough.
Instead of offering every single option for landscape maintenance in Collier County a fresh webpage, we decided to go one step further. We decided to become the premiere internet platform for both clients and lawn care professionals to meet and do business. We figured this would be the best option for many reasons, but mainly it is because we know the kinds of people that choose to open up their own lawn mowing services.
These are decent, hardworking people who would rather be behind a lawn mower or out in the sun over behind a computer. They would rather be out in the field getting through a solid day's work than trying to figure out WordPress, so we decided to lift that burden from them. Now, we are able to bring an insane new amount of clientele to their business, all the while providing you with the best options and the best deals for local lawn maintenance in Naples, Fl. As far as this page is concerned, you will find amazing lawn mowers from every part of the city, even as far south as south in Keewaydin.
The size of your yard is no problem for these landscapers and lawn mowers. In fact, because Naples is so well known for having such sprawling green lawns and front yards, most of our vendors in the city would much rather prefer having bigger lawns and less of them than a multitude.
We understand how a yard maintenance company can feel when there aren't any clients to mow. In fact, most of the GreenPal founders were once members of their own lawn mowing services, from local do it yourselfers to corporate workers. We remember well how it was when clients were lining out the door begging for a slot in our week for a grass cutting, but we also remember when things were not so hot.
It was during those times that we wished there was another option than lugging around our equipment through neighborhoods passing out flyers. We know exactly what it feels like to have a lacking in business, so we wanted to make sure every other lawn mower that came after us would not have to deal with that. Enter GreenPal, and now no lawn mower in Naples, Fl can have an excuse as to their own lack of business. In a way, we kind of erased excuses!
One of the keys to our success as an internet platform comes from our commitment to hiring legit businesses. This means we take our time vetting through every possible scammer who just wants to know when you won't be home. We do this by having every local landscaper in Naples, Fl to submit to a tough application, one that looks into every aspect of a business's protocol. This includes submitting a list of their past clients to see how many people are calling them back for business. It stands to reason that any company with repeat business has done a good job in the past, and will most likely win favor with future clients.
This is just one of the many ways we ensure your safety. Because of this, you can contract any good fitting reliable yard maintenance in Naples, Fl without fear of any funny business going on. We do the hard work for you so you don't have to!
GreenPal has tons of options for all types of lawn care jobs out there. Although most of the transactions that occur on the website have to do with local lawn mowing, there are really no ends to what you could ask or hire out for. Even if you would like a six foot bush model of a rabbit, there is guaranteed someone on our website with those kinds of skills.
To become a member of this new and innovative service, sign up today for a free estimate. We won't even ask for a credit card. As long as your provide us with a physical address and a way to contact you, there is no limit as to how cheap lawn mowing near you can be. The only thing you really have to worry about is not hurting anyone's feelings for going with one yard mowing service over another.
About Naples Florida
Naples is a city in Florida, United States.
Naples, Fl is one of the classic examples of settlers in America striving to be like their mother country in Europe. Naples was named after the city in Italy, but bears such little resemblance to the city that many have come to know Naples, Fl as its own definable population. It is a principal city of the Naples-Marco Island, Florida metro statistical area, with a population of about three hundred thousand as of 2015. It is known as the wealthiest city in a long list of wealthiest cities in the United States.
As an added statistic to how rich and out of touch with reality its citizens are, Naples has the sixth highest per capita income in the country, second highest proportion of people with over a million dollars to their name. That being said, it has the most expensive real estate market in the country, with houses for sale going for over forty million dollars.
A former Confederate general was responsible for this whole explosion of amazing economic strides. In the late nineteenth century, a senator representing the state of Kentucky, John Stuart Williams, partnered with Walter N. Halderman to attract people to the area. Halderman was the publisher of the Louisville Courier-Journal, and set to publish stories as news in order to bring about awareness of the rea. They went on and on about the abundance of fish, the mild climate, and likened it to the Italian city of Naples.
By the time of the fifties, the population had exploded well over fifteen thousand. The marketing scheme worked, and soon Napes was populated with brainwashed citizens who truly believed the small Florida city was excused in being expensive merely because it has a similar climate as that of Italy. As of today, the population stands at just under twenty thousand people, all of whom migrated to the area to take retirement or for permanent vacation.
Tired of unreliable lawn services?
So are we... See how it works
Recent lawns mowed in Naples, FL
by GreenPal's community of lawn care pros
Save Time, Save Money,
Book a great local lawn service now with GreenPal.