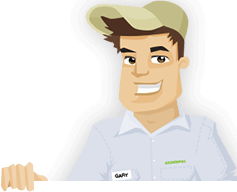 Needing your Lawn Cut?
Get Competitive pricing without the hassle
Book lawn mowing by a pro in Sarasota
Order lawn mowing now without calling around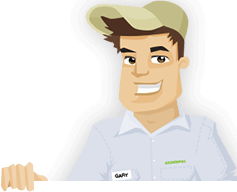 Needing your Lawn Cut?
Get Competitive pricing without the hassle
Book lawn mowing by a pro in Sarasota
Order lawn mowing now without calling around
Local lawn mowing services in Sarasota Florida
compete for your lawn

Here are Best Lawn Care Services in Sarasota, FL as of Sep, 2019
Here are a few 5 Star Ratings from GreenPal users
Andrew Jones
Yard Mowing in Sarasota FL
My home in the Bayou Oaks neighborhood requires lots of trimming because I have a rather elaborate landscape surface. Hall's has been helping me every two weeks with mowing my lawn and with trimming the ends, so the space looks even. My favorite part is that they edge the lawn at the same height as everything else. Their work is much better than when I tried doing this myself and burned off half the grass blades. The team is very professional and lets me know what they're doing so I know what to expect out of the things they are offering for my needs.
Katherine Dixon
Lawn Maintenance in Sarasota FL
I wasn't sure as to whether or not I could ever get someone to come to my property in the Bird Key area of Sarasota FL, what with it being a little off of the mainland. But Peacock Lawn Co did come to my space and helped me with everything I needed for my lawn care demands. They were prompt in mowing my lawn and with edging the areas around my pool. Best of all, the hard surfaces didn't develop lots of grass stains. They were precise enough to where I didn't find a single bit of grass stuck in my pool after they finished. The team did a great job with trimming the bushes in my front lawn too.
Travis Durante
Grass Cutting in Sarasota FL
I talked with James recently about how my lawn in the Ringling Park neighborhood looked. I needed assistance with getting some grubs out of my yard, as they were ruining my space and leaving patches of dead grass all around. He and his team were prompt in helping me to clean out those grubs and to restore the grass. They offered a full aeration service and were consistent when mowing the grass at my lawn. My lawn looks healthier today, and they've been very controlled over how well they can mow my yard as well without risking anything all around.
Brooke Cease
Lawn Care Service in Sarasota FL
Kevin's Cutting Edge did a great job with my lawn in the Eastwood neighborhood area recently. I needed help to ensure that I could get to my job in the Fruitville area and not worry about having to care for my lawn. Kevin and his team came to my property while I was out at work and left me regular text messages surrounding the services they completed. The team was thorough and cleaned up as well. I was able to talk with them about the services they wanted to finish. They were receptive when I told them about what I did and did not want them to do.
Not in Sarasota, FL?
Here are GreenPal's lawn service areas
Lawn Mowing Cost Calculator
Find out the average cost for Lawn Care Services In Sarasota FL
The festive atmosphere of Sarasota FL makes it a city unlike any other. But the lawn care tasks that you might need to complete on your own can make living in the area anything but fun. Fortunately, many groups in the Sarasota area are available to help you with maintaining your lawn. These include various providers that understand what should be done to ensure your yard look attractive and clean. Even better, these companies will complete your tasks the first time without anything looking off. They will do a better job with your lawn maintenance needs than what you could do on your own.
But how are you going to find these lawn care teams? It won't be hard for you to find someone of value when you reach us at GreenPal. We have a convenient service that will help you with finding the best lawn maintenance teams in Sarasota.
You can review the results on the GreenPal app based on where you are located. You'll find that there are lawn care teams on the app who are available for help in all areas. You can find groups in the eastern end of the city like around the Oakwood Manor or Eastwoods neighborhoods. Teams a little further down south like in the San Remo or South Poinsettia regions are available to hire as well.
You've got plenty of choices to work with when finding the best yard and landscape maintenance teams in the region. The GreenPal app lets you know who's available and what you can do when finding someone who is valuable and helpful for your space. You'll get descriptions of each lawn care team on the site. The entities listed here are backed by the Greater Sarasota Chamber of Commerce among many other prominent local groups, so you can be confident you're getting help from a talented professional who knows what you need for your space.
You can also check out reviews from people who hired these groups through the app. These reviews will give you details on everything surrounding what these teams have been doing for their clients. You could learn plenty of interesting things about these teams when you use the app for your convenience.
Remember that the GreenPal app works for everyone in the city regardless of what their lawns are like. You can find great teams who can mow fancy lawns in the Glen Oaks neighborhood and some of the tighter spaces in the Rosemary District. The precise nature of what you can get out of the GreenPal app makes it a choice for your work that deserves your notice. After all, your lawn is unique and deserves nothing but the best possible treatment for keeping your spot looking attractive.
Download the GreenPal app today, and see who you can find when looking for the best grass cutting teams in Sarasota. We want to help you know who's around so you'll have an easier time with finding a professional that you can trust.
About Sarasota Florida
Sarasota is a city in Florida, United States.
Sarasota FL is located in the northwestern region of Sarasota County on the southwestern coast of Florida. The city is about 60 miles south of Tampa.
The Boar's Head Provision Company has its headquarters located in Sarasota. The company supplies meats and cheeses for deli counters around the country. The Sarasota Memorial Hospital and Doctors Hospital of Sarasota are two other large employers located in the city. The business consulting firm Capgemini has an office in Sarasota as well.
Sarasota has an extensive arts culture. The Van Wezel Performing Arts Hall and John and Mable Ringling Museum of Art are among the most prominent art spaces in the city. The Ringling Estate features an extensive museum dedicated to the history of the circus that bore Ringling's name. The city is also home to the Sarasota Film Festival.
The Sarasota County Public Schools system serves thousands of students throughout the city. Sarasota is home to the Booker, Sarasota, Riverview, and Oak Park High Schools as well as the Sarasota Military Academy. A commuter branch of the University of South Florida is located not far from the city.
Ed Smith Stadium is a popular baseball stadium in the city. The stadium hosts spring training activities every February and March plus minor league events in the late summer months.
The Bobby Jones Golf Club is located at the eastern end of the city. The course is named after the golfing icon.
Sarasota is directly south of Bradenton and north of Port Charlotte. People can reach the area off of I-75, although the Tamiami Trail or Route 41 is the main road that goes through the city. Washington Boulevard or Route 301 has a starting point in the area as well. The city has a population of about 56,000.
Sarasota has a humid subtropical climate with hot summers and mild winters. Conditions can reach 90 degrees Fahrenheit during the summer and as low as 50 in the winter. Temperatures rarely go over 100 or below 40.
Sarasota was settled by the Europeans in the 1840s, although the Spanish explored the area in the sixteenth century. The city was incorporated in 1902 and experienced a dramatic rush in the real estate market. The speculation in the area burst in 1926, thus causing the city's limits to contract to around its current rate.
Tired of unreliable lawn services?
So are we... See how it works
Recent lawns mowed in Sarasota, FL
by GreenPal's community of lawn care pros
Save Time, Save Money,
Book a great local lawn service now with GreenPal.