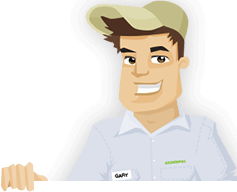 Needing your Lawn Cut?
Get Competitive pricing without the hassle
Book lawn mowing by a pro in Panama City
Order lawn mowing now without calling around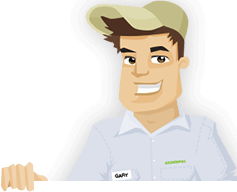 Needing your Lawn Cut?
Get Competitive pricing without the hassle
Book lawn mowing by a pro in Panama City
Order lawn mowing now without calling around
Local lawn mowing services in Panama City Florida
compete for your lawn

Here are Best Lawn Care Services in Panama City, FL as of Aug, 2019
Here are a few 5 Star Ratings from GreenPal users
Wesley Manuel
Lawn Mowing in Panama City FL
I reached GB Enterprise to help me with restoring my lawn in the Bunkers Point part of town. The team was very prompt and thorough in what it was doing for my space. They were friendly and caring for my property. I appreciate how the team helped with clearing out some loose branches from my trees and with cleaning up the lawn after they were finished. Their lawn mowing effort was also pretty consistent. My yard is looking as green as it used to be, and I don't even see any weeds around the place either. The thorough work is well-appreciated here.
Dorothy Johnson
Lawn Mow in Panama City FL
I run a health care practice located off of Jenks Avenue. I need regular help with keeping the trees and grass beds outside my building looking beautiful, so my clients can feel comfortable as they enter. Bridge to Bridge does well with maintaining the space every two weeks. They do well with trimming the grass outside my property and ensuring the place looks clean all the way through. I love how thorough and careful the team is in making sure my property looks beautiful and has a style of its own that I can appreciate having all around the surface.
Carol Gooden
Lawn Service in Panama City FL
The grass bed at my Bayview home recently experienced a sizeable amount of damage following Hurricane Michael. I needed someone to help me with seeding the lawn and with clearing out the debris that had built up around the space. Mr Greens Lawncare was very helpful in cleaning up my area and restoring the beautiful spaces all around. The team was amiable and courteous while ensuring my lawn would look more attractive. My place looks green and can handle water very well thanks to the services that Mr Greens provided. I feel more comfortable about my yard today thanks to how well the team helped.
Randy Haefner
Lawn Mowing in Panama City FL
My rental home in the Treasure Palms neighborhood regularly needs maintenance so my space will look beautiful. The team at Its All You does well with scheduling its lawn care appointments around my clients. The group reaches me online and by phone to let me know when the team will start working on my lawn and landscape. I can also arrange their times for service based on when I have people coming on my property. The team is flexible and responsible and always lets me know what's going on with my investment, and so people will be more interested in renting the space out.
Not in Panama City, FL?
Here are GreenPal's lawn service areas
Lawn Mowing Cost Calculator
Find out the average cost for Lawn Care Services In Panama City FL
Panama City FL is an intriguing place home to many unique things. On the one hand, you'll come across many beautiful neighborhoods like Marina Bay and Sweetbay that are home to some attractive houses. On the other side, you'll come across many attractive resort spaces located on the shores of the Gulf of Mexico. The exciting landscape of Panama City FL makes it a part of Florida unlike any other.
But as beautiful as Panama City can be, it does not take much for the lawns around the city to prematurely wear out. This can be said about some of the yards in Panama City that were damaged during Hurricane Michael just recently. It takes a bit of effort to keep a lawn looking beautiful, especially given the tropical threats that can impact the city.
The good news is that we at GreenPal can assist you with finding the best lawn services in Panama City FL. We will help you by providing you with full details on all the top lawn care teams in the Panama City area.
You can list information on where you are in the GreenPal app. You can list details on where you are in Delwood Estates or the Pretty Bayou. You might be surprised as to how many great lawn services can come to your property, even if you are in a part of Pretty Bayou that takes an extra bit of team to reach.
You will find information on various lawn care teams through the GreenPal app. These include groups that have been certified by organizations such as the Bay County Chamber of Commerce. We only work with the most qualified teams who can assist you with your lawn.
Details on what you will get out of these lawn care teams will also be featured on the app. Each provider listed with us has information on the lawn services it offers and how well they can work for your space. You'll find lawn mowing providers, landscapers, yard cleanup specialists, and teams that can help you with your trees. The precise details you will come across through the app ensure you'll have the coverage you demand where you are.
You can also reserve services through the GreenPal app. You can have someone come to your space in Eastern Deer Point or another area at a time of your choosing. Some teams are available for on-demand services as necessary. The careful approach we put into what we do is something worth noting.
The app lets you pay for services as well. In other words, we'll provide a thorough approach for ensuring your lawn care services are covered well and that you have the right team on hand to help you with your maintenance needs.
Download the GreenPal app today to get started in finding the right lawn care teams that can serve you well. You'll find plenty of teams who can make a difference for your space when you reach us for help. Our work will especially help if you need to find a lawn service provider who can help you with restoring the natural quality of your lawn after a storm.
About Panama City Florida
Panama City is a city in Florida, United States.
Panama City Florida is one of the largest cities on the Florida Panhandle. The town is located in Bay County and surrounds the Gulf of Mexico.
The Tyndall Air Force Base is located to the southeast of Panama City. The resort town of Panama City Beach is to the southwest. The Saint Andrew Bay divides the central part of the city from these two areas.
The Northwest Florida Beaches International Airport serves the local area. The airport provides people with flights to and from Atlanta, Nashville, Houston, and Dallas among other cities.
Pier Park and Panama City Square are both popular retail sites in the city. The Panama City Mall was a noteworthy mall in the area, but it closed in 2018 due to damages sustained by Hurricane Michael. There is a potential that the mall may be converted into an outdoor mall, but whether this will happen is unclear.
The Bay District Schools organization operates the schools in the city. The Gulf Coast State College is located in the city. A satellite campus for Troy University and another for the Embry Riddle Aeronautical University are both in the city.
Panama City FL is about 100 miles west of Tallahassee and 100 miles east of Pensacola. The city is accessible through the Panama City Beach Parkway or Route 98. Route 231 also leads people from the city to I-10 and also to Dothan, Alabama. The town has a population of about 38,000.
The climate in Panama City is humid subtropical in nature. The city gets about 60 inches of rain every year and can reach highs of 90 degrees Fahrenheit in the summer. Various tropical systems can impact the town. The most significant incidence came in 2018 when Hurricane Michael struck the city with winds of about 155 miles per hour.
Panama City FL was formed in 1906 by a real estate developer who wanted to promote the area with a link to the newly constructed Panama Canal. The city was found when a straight line goes from Chicago to Panama City. The area was also the closest port in the United States to the Caribbean entry for the Panama Canal. The city was named Panama City in honor of this and was incorporated in Bay County in 1909.
Tired of unreliable lawn services?
So are we... See how it works
Recent lawns mowed in Panama City, FL
by GreenPal's community of lawn care pros
Yard Cutting by

Absolute L&L

SERVICE REQUESTED:

Grass Cutting in

1 week:

Ordering Lawn Care Service:

1. From the end of the driveway, facing the garage door, there is a LARGE HOLE on the right side, roughly 4 feet from the driveway where a pine tree was uprooted by the hurricane. 2. Call me if I book your company. 850-319-7795.
Save Time, Save Money,
Book a great local lawn service now with GreenPal.