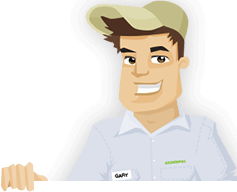 Needing your Lawn Cut?
Get Competitive pricing without the hassle
Book lawn mowing by a pro in Bradenton
Order lawn mowing now without calling around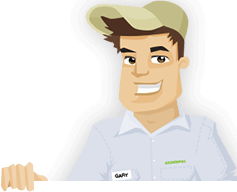 Needing your Lawn Cut?
Get Competitive pricing without the hassle
Book lawn mowing by a pro in Bradenton
Order lawn mowing now without calling around
Local lawn mowing services in Bradenton Florida
compete for your lawn

Here are Best Lawn Care Services in Bradenton, FL as of Sep, 2019
Here are a few 5 Star Ratings from GreenPal users
Melvin Kinman
Lawn Cutting in Bradenton FL
This is what I have been looking for! I didn't take more than five minutes to sign up, and an hour to contract a local lawn care near me. I have been looking for a dedicated maintenance man to help me with Manatee Mobile Home Park, but there are so many stereotypes that none have been humane enough to come by. Who knows, but Kelley Landscaping was an amazing fit, and has been for about six months now. James does an excellent job, and we have yet to call him back for a bad yard mowing in Bradenton, Fl he's done to one of the tenants. We'll be in touch for as long as he'd like, we just wanted to reach out and tell ya'll that GreenPal has really helped us get out of this pinch.
Wilma Jackson
Lawn Care Service in Bradenton FL
NMA did a good job on my front and back yard, but that isn't half the good things to say. I live a stone's throw from Ayres Point, so you know there aren't too many local lawn mowers in Bradenton, Fl trying to get up that way. Rucker's Lawn care didn't mind whatsoever, so we scheduled him the following week. Michael made time to talk to me any time I had a question, and once walked me through shutting down the sprinkler system because a head had broken. That is the kind of thing that makes me keep a business around. I know there are great landscapers in Bradenton, Fl near me, but Michael has been a great help for my lawn care.
Faith McKinney
Lawn Care Service in Bradenton FL
We did way more than lawn mowing with GreenPal I can tell you that. We actually redid our entire front lawn from beginning to end, it was a heck of a job. From the beginning Manny was super helpful and professional. He was the one that put me in touch with the website, and after that it was a quick few days before Kirk reached out. He's an incredible local landscaper in Bradenton, it's just an added bonus we both live in West Samoset. He got back to us with two beautiful designs, and after that it was finding the right affordable lawn maintenance in Bradenton, Fl. They are almost done and the yard looks amazing, we are so glad it all went off without a hitch.
Martin Watson
Yard Mowing in Bradenton FL
Our backyard was not a huge project but to us it meant a lot, and we are happy that we found a local lawn mower willing to make trip out to the Citrus Grove Apartments. Not many lawn mowers would come out our way, but Creative Vision did. They gave us a quick quote and got right to work, and it turned out looking the best it has ever been in years. We just got so busy with our work lives that it got neglected, but I'm glad we could take care of it so quickly. There are few times when I'll this, but they really changed the entire energy of the house, if you can believe it. The kids like to go out in the back now and at least explore, and anything to get them off the screen you know?
Not in Bradenton, FL?
Here are GreenPal's lawn service areas
Lawn Mowing Cost Calculator
Find out the average cost for Lawn Care Services In Bradenton FL
What better feeling is there than when your house is finally in order? The dishes are done, the laundry is put away, and most of all your lawn is nice and trim. It can be a seldom feeling, we know, but we can help you get to that few days of bliss when your house looks immaculate, at least in certain areas. No, we can't help you do laundry (you wouldn't want these dirty paws all over your shirts) but what we specialize in as I'm sure you already guessed is the best yard maintenance in Bradenton, Florida!
Do you feel like getting a quick lawn mowing to get yourself a little help? Maybe what you need is for someone to just handle your whole yard from beginning to end, from getting the grass green again from the dead to pulling the weeds? All you need to ask yourself is what can be done, and GreenPal can help finding the right lawn mowing service in Bradenton, Fl for the task. We are specialists in the suburbs of the city, scoping out the smallest lawn care companies in every major city to make sure you are truly getting the most local landscape maintenance near you. As far as Bradenton is concerned, the farthest lawn mowing service near you will be located as near as the Manatee River can be to anyone in Bradenton.
How does it sound to have a maintenance man that is trustworthy, reliable? It's a good feeling, and when he is amazing at providing great lawn mowing every time? It is a rare thing, but that is the bar we set for every service we allow on the website. It only takes a quick Youtube search to see just how bad a yard mowing service in Bradenton, Fl can be. The bulk of these cheap lawn care services in Bradenton, Fl can get away with having such a bad reputation, why is that?
Partly because they change their name, or maybe they have a successful website that blocks out the bad reviews. Whatever it is, GreenPal doesn't have that. Because every review is connected to a transaction, there is no chance for a local lawn mower who is barely insured or legit can fake a review.
The reason for this is the two-for-one deal is why we started GreenPal. A ton of the best lawn care services in Bradenton would be ready for in-person contact over the phone, partly because they have no interest or knowledge to go online. If you have owned a home in Bradenton for long, you have more often than not receive a lawn mowing service's card in the door. That is the extent of most of the best lawn care services advertising.
Because safety is a number one issue for us, we have put in place a ton of safety checks to make sure each lawn care service that applies is legitimately a lawn care business. The services that do pass our standards will be able to access all of the people in the city who are looking for cheap lawn mowing in Bradenton Fl. The ones who sneak by with mediocre lawn maintenance get found out very quickly. If a weak and cheap yard maintenance in Bradenton somehow makes it by our tests, they are quickly weeded out by the market (pun definitely intended).
This is how capitalism works right? As the market sweetens, it means every time you contract out for local yard mowing with no contracts, you can be pretty much guaranteed that every hire will be as good as the one before.
If you are ready to contract the best landscape maintenance in Bradenton, Fl, head over to the sign up page to get free quotes for your home! It only takes a few minutes, and the most private information you will need to kick off your profile will be a physical address. See how easy contracting affordable lawn mowing in Bradenton can be?
About Bradenton Florida
Bradenton is a city in Florida, United States.
Do not let the name fool you, as much strange news as Bradenton, Florida gets, just because it is in Manatee County does not mean it is a city of manatees. Of the 682,000 people residing in the county seat, none of them are aquatic animals. In an amazing attempt to preserve a piece of colonial America, Bradenton commits a large part of their city budget to preserve historical buildings, such as the Iron Block building, the Manatee County Courthouse, and the Peninsular Telephone Company Building. All are still in use and serve the city in different ways, ways beside what they were built for.
Although not really a huge part of the story, Bradenton was part of the land explored by the renown expedition leader Hernando De Soto. He was captain of the first European expedition to explore Florida (some argue that he is the first to set foot in the United States).
What he does have to his name, however, is without a doubt he was the first person to cross the Mississippi River. Although he was looking for land, De Soto's expedition was mainly a search for gold and to map out the tribes of people that live there.
Although De Soto accomplished much to map out the land that is know Florida, but it was not until 1842 that the small groups of various farmers, travellers, and traders established Bradenton, It was originally known as Bradentown, taken from a Dr. Joseph Braden who lived in the town. He was well known to take in refugees in his homestead when Seminole Indians attacked. It was a common thing to be attacked by various neighboring tribes, as their already aggressive and war-like nature was intensified by encroaching invaders. The fact that the settlers were trying to move in on their land (which they were living on for millennia before) angered these tribes, and they saw it was their duty to stop the movement.
Tired of unreliable lawn services?
So are we... See how it works
Recent lawns mowed in Bradenton, FL
by GreenPal's community of lawn care pros
Save Time, Save Money,
Book a great local lawn service now with GreenPal.