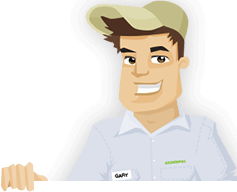 Needing your Lawn Cut?
Get Competitive pricing without the hassle
Book lawn mowing by a pro in Cutler Bay
Order lawn mowing now without calling around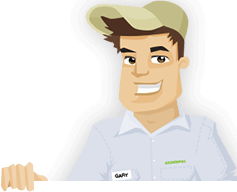 Needing your Lawn Cut?
Get Competitive pricing without the hassle
Book lawn mowing by a pro in Cutler Bay
Order lawn mowing now without calling around
Local lawn mowing services in Cutler Bay Florida
compete for your lawn

Here are Best Lawn Care Services in Cutler Bay, FL as of Oct, 2019
Here are a few 5 Star Ratings from GreenPal users
Sharon Usher
Lawn Care in Cutler Bay FL
I just signed on to the website actually, so I haven't hired anyone out just yet. But I have talked with at least six different lawn care services in Cutler Bay, Florida. It sounds crazy, trust me I can see that, but I have just been skeptical about the whole process. You can't blame me, I mean who would have the idea to make an app for lawn mowing, much less lawn maintenance in Cutler Bay, Fl? But so far so good, I have been in pretty close contact with each company trying to see how they do their work or whatnot, but my first one I had to call myself to make sure they weren't just a fake profile. Turns out he was good, so I will probably hire him next week to take care of all the weeds and dead plants in my yard. So I can properly give a review next week. I live out by the Calusa Cove Apartments, yes, and so far it seems they are doing just fine with whoever they hired for their lawn care, so good on you! You guys are on your way to becoming a household name!
Pamela Noceta
Lawn Cut in Cutler Bay FL
I used GreenPal for the better part of the summer actually. I broke my arm playing golf actually so I couldn't do much of the stuff around the house anyway. I don't know how my wife found your website, but she brought it to me after I told her I was looking for someone to do the yard mowing while I recovered. She was looking for a gardener to help out with her flowers while she was out to Saga Lake Park. Turns out we were able to find someone for both jobs! Bryce was so quick to get back to us, and he was able to help us in way more ways than we could have imagined. He even helped us establish a good procedure for keeping the lawn healthy even through the summer. We aren't too high tech right now, but we are glad GreenPal is so quick to pick up. If it wasn't for that, we would still be stuck on the home page! Thanks for your help, we really appreciate it.
Lee Nichols
Lawn Care Service in Cutler Bay FL
I have been in lawn care all my life pretty much. Especially growing up in Florida I don't know one kid who didn't mow the lawn when they were kids. I remember those early Saturday mornings, but I remember that after a while, it felt kind of good to be up that early. I honestly think that is why I love the smell of fresh cut grass so much, but then again I might just be crazy. I am an all-inclusive lawn care company in Cutler Bay, Fl. I do everything from weed whacking, tree pruning, shrub pruning, all the way to your general and basic standard lawn mowing. I also handle some apartment complexes around town as well, hedging everything up and removing all the leaves in the fall sometimes. They aren't the super fancy ones, they aren't no Sunset Bay Apartments, but they do have their fair share of lawn care done, and I can bet that with my lawn care they look even better. Thanks for checking out my page, but I really do think that the reviews I have already on my profile should tell you a lot about how I work. I believe in my hands, they are strong and are for craftsmanship, and I have been in the business long enough to know how to operate a lawn mower. If you are looking to book someone for the holidays, I am your guy. If you just need a quick lawn mowing over the weekend, I am your guy. If you just need some mulching, some fertilizing, or just a guy to talk to, I am your guy!
Carolyn May
Lawn Care Service in Cutler Bay FL
GreenPal has been a great experience so far actually! We have hired out three times now, but we definitely plan on hiring out more. We have been talking to two affordable grass cutting services in Cutler Bay to take over our yard for the rest of the year exclusively, but we are still talking about payments and all that. I have been looking for a lawn mower near me, even just a lawn mowing service near me at least, but it seemed like Cutler Bay was dry as far as lawn care goes. But then I jumped on GreenPal and it was a whole different story! The first time I asked for quotes I was met with way too many lawn maintenance companies in Cutler Bay that wanted my business, I was amazed. But I guess it makes sense after all, I am sure not everyone in Florida has time to cut their yard! I was just happy I found a local yard mowing service in Cutler that was near me by White Pelican Lake. A lot of my friends told me that it was not doable.
Not in Cutler Bay, FL?
Here are GreenPal's lawn service areas
Lawn Mowing Cost Calculator
Find out the average cost for Lawn Care Services In Cutler Bay FL
We have the answers to all your problems regarding tracking down local lawn care in Cutler Bay, Florida. What used to be a hard task of ripping through phone books, waiting for business cards, or hunting down the right telephone pole is now an app that is as easy to use as the ones you already have on your phone.
With GreenPal, you are now able to get connected with the best yard maintenance in Cutler Bay and the surrounding area. That means that from GreenPal's website and app, you will be able to meet, message, schedule, and pay your next contractor right from your phone.
The craziest thing about GreenPal is that it is just as beneficial to the consumer like you just as it is for the lawn care companies! In fact, GreenPal came into being solely to help out lawn care companies in Cutler Bay, Fl. It stared out when we the founders had a lawn mowing service of our own. We were working and mowing lawns in the days before the internet really took off though, so whenever we looked for new clients we daydreamed about an easier way to talk to them. We did, after all, have heavy equipment lugging around and couldn't exactly go door to door.
We thought that something should exist where lawn mowers and landscape maintenance companies alike should be able to get in touch no problem. No cat and mouse games. So when other aspects of the service industry, like Uber instance, paved the way for the technology for services and clients to come together, we decided to bear down and create something for people like us. And thus, GreenPal was born.
We thought GreenPal was necessary because like you, we are homeowners who want the best for our lawn. We always worry about internet security, and it seemed that consumers like you were stuck in an odd place. Although we wanted to contract someone to take care of our lawn maintenance in Cutler Bay, Fl, finding a lawn mowing service was too hard of a task. The energy might be better spent doing the work yourself!
We at GreenPal asked ourselves a question: if the lawn care industry already has sites like Craigslist to hire out and contract, why don't enough people use it? Why doesn't the whole of the United States take to Craigslist to hire out?
It turns out that safety has become a big issues with sites like Craigslist. In fact, posing as someone who works a maid, contractor, roofer, and pool cleaner has become a popular way to scam people for their money or to have the perfect moment when they are not alone.
That is why at GreenPal we like to boast about our rigorous process for joining our website. Instead of Craigslist come as you please strategy, we have set a process where no scam or con artist can get through. Every grass cutting service in Cutler Bay, whether one person or a whole team of lawn maintenance men needs to submit a few things before taking off on our website. We ask that each company goes through an interview process where we check their business credit and look through their history of clientele. It turns out that people with a low number of repeat clients are not that skilled in customer service or have problems with customers, and we would rather not have that issue at all.
From there, the companies go through equipment checks and a run through on how they handle their business. We have found this to be the safest measure we can take when providing an internet service for you from the Everglades to the Biscayne Bay. We imagined GreenPal to be something you would use over a phone book or waiting on a business card. This is the way we imagined lawn care to be!
About Cutler Bay Florida
Cutler Bay is a city in Florida, United States.
Cutler Bay, Florida has a lot of history both city-wise and in the world of archaeology. The Charles Deering Estate, which is located just off of Palmetto Bay, is an area unlike any other in the nation. This area of Florida is constantly active for modern archaeology because it is home to dozens, if not hundreds of fossil records from ice age era beasts. To this day, more fossils are dug up each day of mammoths, saber-toothed tigers, and condors.
The land's archaeological records don't extend back to just animals, however. The estate has established the fact that native tribes used Cutler Bay and the surrounding area as their habitation over ten thousand years ago.
Archaeology in this area has been going on since the eighteen hundreds, in fact. It was not until railroads started carving up the nation and dictating where the towns would be when people moved to the area. Steady settling has occurred since the twenties, steadily inclining as more efficient roadways were built.
The 1992 Hurricane Andrew event left Cutler Bay in shambles. It was one of the most affected area of Florida, not through its own fault for faulty building codes like those in the Miami area. It just so happened that Cutler Bay was situated just right on the hurricane's path that the most forceful winds of the hurricanes raged on. In fact, the damage from Cutler Bay resulted in an almost twenty-five billion dollar bill in damages. After the figures were calculated, the damage done to cutler Bay, along with the rest of Florida, Hurricane Andrew topped the world leader in most expensive reconstruction after a natural disaster. Although most citizens of the area know Cutler Ridge as attached to Cutler Bay, it was not always like this. In fact, it took the city many years to form a committee on whether or not Cutler Ridge would be incorporated into Cutler Bay. The decision was finally decided in 2002 when the Cutler Bay Steering Committee met and formed.
Tired of unreliable lawn services?
So are we... See how it works
Recent lawns mowed in Cutler Bay, FL
by GreenPal's community of lawn care pros
Save Time, Save Money,
Book a great local lawn service now with GreenPal.