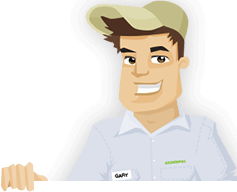 Needing your Lawn Cut?
Get Competitive pricing without the hassle
Book lawn mowing by a pro in De Land
Order lawn mowing now without calling around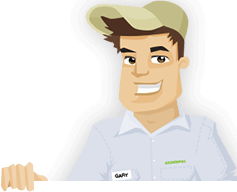 Needing your Lawn Cut?
Get Competitive pricing without the hassle
Book lawn mowing by a pro in De Land
Order lawn mowing now without calling around
Local lawn mowing services in De Land Florida
compete for your lawn

Here are Best Lawn Care Services in De Land, FL as of Oct, 2019
Here are a few 5 Star Ratings from GreenPal users
David Paul
Lawn Care in De Land FL
Bulldog Lawn Care was very prompt in coming to my property and helping me with my yard maintenance needs. My home in the Plymouth place neighborhood is right near the DeLand High School campus that I work at. I wanted someone to come to my property to care for the space while I was out for the day. The team did well with cleaning up after they were finished. They also trimmed the tough spaces near my walkways quite well. The best part is that my lawn looks as fresh and green as the yards around the campus that I teach at.
Francis Harmon
Lawn Care in De Land FL
I asked Gerald Lawn Service to come to my property in the Saddlebrook corner of DeLand recently. My lawn was newly planted, and I wanted to ensure the grass would stay looking attractive. More importantly, I needed something that could drain well, what with my lawn being next to a community pond. Gerald and his team analyzed how well my grass can take in water. They found a few opportunities for loosening the soil to allow water to move through so my space would not flood. They also seeded some trouble spots so my lawn would look fresh. Their regular lawn mowing service has been helping me every month as well.
Franklin Berry
Lawn Cut in De Land FL
My home in the Woodbine neighborhood features lots of trees all around the place. These include trees that often get in the way of my solar panels. But the team at Gomez Land Service did well with trimming my trees recently and was prompt and thorough in cleaning off my lawn after they finished. The trees look beautiful and aren't tilting to the side anymore. My solar panels are also working once again thanks to how well the design works. I was particularly happy with how thorough the people at Gomez were with ensuring every corner of my yard would be cleaned off.
Mary Williams
Grass Cutting in De Land FL
I asked the team at Clements to help me with mowing my lawn in the Country Club Estates section of DeLand. The team was very prompt in coming to my home and helping me with mowing my space. They were exceptionally thorough and friendly in what they were doing. The best part of their services is that they were courteous and let me know about the efforts they were putting in for making my yard look its best. I appreciate the hard work that they provided for helping me to produce a beautiful lawn that stands out well and adds a nice style.
Not in De Land, FL?
Here are GreenPal's lawn service areas
Lawn Mowing Cost Calculator
Find out the average cost for Lawn Care Services In De Land FL
What have you been planning on getting out of your property in DeLand FL? Do you need to get the lawn cut, or do you have difficult weeds around your space that are hard for you to clean out? Perhaps you have a bunch of ant hills around your space that needs to be cleaned out. You can find many lawn maintenance teams around the DeLand FL area that will help you with controlling all the problems that your lawn might develop. But how are you going to find a talented team in the area who can help you with caring for your space?
You can use the GreenPal app to help you find details on all the best teams in the Deland FL area that you can help you with your lawn care demands. We offer a thorough approach for handling your lawn care needs that you are bound to love.
We can help you find lawn care teams throughout all parts of DeLand FL. Our team will help you see groups of all sorts around every significant part of the city, including around the Bentley Green region to the south or the Magnolia Heights region to the north.
We will also help you identify various quality lawn care teams around the Stetson University campus. You can use the GreenPal app for help whether you've got a property on Fraternity Row, something a little further off in Pinelyn Park, or any other property around the area that needs some extra help.
It is effortless for you to use the GreenPal app to your benefit. You can download the app and then use it to search for individual lawn care teams. We'll help you find details on people of all sorts, including many who appear with the DeLand Area Chamber of Commerce. All the groups listed on the GreenPal app have been certified to work throughout the DeLand area. You can rest assured you'll find a talented team in the area who understands your needs and wants to give you a service that you will appreciate.
You can also reserve services through the app and pay for services if desired. Of course, you'll find that the reviews on the app will help you identify which functions in the area are the best ones for you to hire. Each of these reviews has been left by a real person who has used the services of these lawn care teams in the past. The reviews can give you extra details on the teams you're interested in hiring for your space. You can use these details to help you find a talented team that you can trust.
Download the GreenPal app today to get started on the path towards finding the best lawn care teams in the DeLand FL area. We will assist you with finding great services in the region that are easy to trust and will ensure you've got the help and support you need for making your lawn look outstanding.
About De Land Florida
De Land is a city in Florida, United States.
DeLand FL is in the middle part of Volusia County. The city is a little over 30 miles north of Orlando and 20 miles south of Daytona Beach.
Stetson University is located in the middle part of the city. Stetson is a Southern Baptist university that has served the area since the 1880s.
Volusia County Schools operates many of the schools around the city. These include DeLand High School and four middle schools.
The skydiving industry is very powerful throughout DeLand. There are about 500 people in DeLand employed by various skydiving groups and organizations based out of the city. The extensive support for the hobby in DeLand has made the city popular among those interested in skydiving over Florida.
The DeLand Municipal Airport is located on the northern end of the city. The airport is a prominent space for skydiving flights.
The DeLand Fall Festival of the Arts is one of the most noteworthy events in the city. The festival occurs on the weekend before Thanksgiving. Tens of thousands of people come to the city for the festival every year to celebrate many local developments in music, theater, and other fields of the arts.
DeLand is directly west of I-4, the highway that links Daytona Beach to Orlando and then to Tampa. New York Avenue or Route 44 and Woodland Boulevard or Route 17 are the main roads that move through the center of the city. The central part of Woodland Boulevard is home to many nineteenth-century properties in what is called the Historic District. The city of Orange City is found to the south. The Ocala National Forest is not too far off to the west.
DeLand is the county seat of Volusia County, although it is not the most-populated city in the county. DeLand has a population of 32,000.
DeLand FL was formed in 1876 by Henry Addison DeLand, the owner of a prominent baking soda company. DeLand also built the DeLand Academy soon after, although that school would be renamed after the haberdasher and donor John B. Stetson. The city was incorporated in 1882 and started growing in the early twentieth century during the local land boom.
Tired of unreliable lawn services?
So are we... See how it works
Recent lawns mowed in De Land, FL
by GreenPal's community of lawn care pros
Save Time, Save Money,
Book a great local lawn service now with GreenPal.