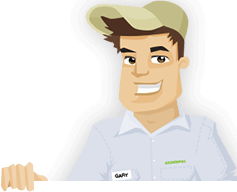 Needing your Lawn Cut?
Get Competitive pricing without the hassle
Book lawn mowing by a pro in Oakland Park
Order lawn mowing now without calling around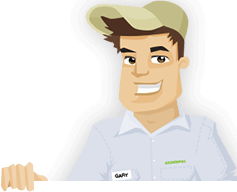 Needing your Lawn Cut?
Get Competitive pricing without the hassle
Book lawn mowing by a pro in Oakland Park
Order lawn mowing now without calling around
Local lawn mowing services in Oakland Park Florida
compete for your lawn

Here are Best Lawn Care Services in Oakland Park, FL as of Sep, 2019
Here are a few 5 Star Ratings from GreenPal users
Grady Bernardini
Lawn Mow in Oakland Park FL
Totally worth the saved money I have been spending paying other people to find grass cutting services in Oakland Park, Florida. I own a few business parks in Florida, and it is so tough to find local yard maintenance services around River's Edge. I don't live in Florida anymore, so I used to have friends go out and contract landscapers to come out and hedge the bushes and all that, but we have gone through lawn mowers like cheap T-shirts. Really, one guy we hired seemed promising but he just disappeared after one job done. We haven't had that problem since we joined GreenPal, and it is way easier to schedule something through the website. In my opinion, more service industries should go online and be able to coordinate like GreenPal, it's a shame that not many people are great at communicating these days, but when a website requires you to confirm, pick a date, and send pictures of the job they do, it takes all the guesswork out. I don't know how many people would need it for their businesses, but I'm guessing there are a ton of homeowners that could benefit from this website.
Virginia Brown
Lawn Cutting in Oakland Park FL
We use GreenPal pretty often for our yard actually. Since my husband is in and out of the house and I take the kids to their activities throughout the week, we hired a reliable lawn mower in Oakland Park to come out to our house every week or so to trim the grass and our bushes. I was expecting to pay way more than we do, but it just so happened that the lawn maintenance company we hired lived right by us near Easterlin Park. So he was able to keep his costs down and could come out to our house as often as we liked. We also used the website to hire a gardener to help me with my flowers. I have nowhere close to a green thumb, but I set aside a little bit of the yard for flowers, and I've killed about three crops of them in the past few years. So we decided to have someone help us out and at least get us started! And he did! Showed me how to prune and all that, and once he got them planted we were all set. I am all about learning new things, so it has been nice to find people who are experts at lawn care to teach me. Now, our house is looking cozier than ever and it's all thanks to you guys!
James Snow
Lawn Service in Oakland Park FL
I use GreenPal for my housing complexes all over the Florida area. I didn't think I would need to tend to the landscaping that often, but to be quite honest, after I saw how consistently clean a lot of Oakland Park's apartments were kept, especially the Forest Park Apartments, I knew I had to make some changes. Everything in Florida grows so fast, and I had no idea how much of a difference it would make to keep a weekly landscaping maintenance company in Oakland Park on my properties. But it definitely has, and my tenants have taken notice too. A lot of what would deter us was the fact that it would take me forever to find companies around the city, and it would take me just as long to contract them for a season or the year. I'm not sure if it was just the companies I did find, but they all seemed super hesitant to take on a contract longer than a month. Who knows, but GreenPal has really changed the game. When one company wants out of our agreement, I just move on to the next and they take on our properties like new. That's worth it right there in my opinion, and the fact that the whole service is free to use is just an extra bonus. No weird fees or nothing, just straight peer-to-peer networking. I'm glad you guys are doing well, because it sure has helped my business!
John Burke
Lawn Care in Oakland Park FL
Thank God someone has thought to address the issue with lawn care services in Oakland Park. Fl. I cannot tell you how many times I have been screwed over by a lawn mower who advertises cheap lawn mowing in Oakland Park, only to tack on fees after the job is done. I had one fellow actually try and charge me an extra fifty bucks because I told him our yard was by Unitarian Universalist Church (which it is) but to him it wasn't close at all. I have argued with more lawn maintenance companies in Oakland Park, Fl than I'd like to admit, but a huge part of it is their non-communication. I would totally understand if we agreed on extra fees beforehand, but these ones would come out of thin air the day of or even after they cut my lawn. I switched over to GreenPal because it seemed like their companies were very straightforward and honest about their extra fees. I have yet to have a problem with any local lawn mowing service in Oakland Park that I got from GreenPal because they keep it pretty open-book. That's the only reason why you are getting this review. Thanks for your help!
Not in Oakland Park, FL?
Here are GreenPal's lawn service areas
Lawn Mowing Cost Calculator
Find out the average cost for Lawn Care Services In Oakland Park FL
Welcome to your GreenPal city page for Oakland Park, Florida! Here you will find just a few of the top rated local lawn mowers in Oakland Park, four of the many landscaping and yard maintenance companies available for you to hire at any point in time.
Once you sign up for GreenPal, you will be able to meet, message, and coordinate prices for all your lawn care needs. From basic standard lawn mowing, tree removal or pruning, hedging, to total landscape renovation, GreenPal is can help you find the right company that suits your needs. We understand how hard it can be to track down a landscaping company, and we also understand how difficult it is to know whether or not you are getting the best price, so we have done the hard work of sweeping the city for the best in the industry to make your job easier.
We chose to hyper-localize our city pages because most of our customers are homeowners like you. Especially for large cities like Miami and South Florida, it doesn't exactly make sense to bring you business from Miami Beach when you live in Oakland Park. That's why we chose to segment all the little suburbs of Florida. This page is will show you cheap lawn mowers and reliable landscapers in Oakland Park from the North Federal Highway west and around the Middle River.
You may be asking yourself how, with the horror stories you hear about lawn care services in Oakland Park, how do we make sure those same companies won't scam our users? GreenPal has a strict vetting system in place to combat exactly that. In addition to the basic standard business credit check and company information, GreenPal puts in the time to interview every landscaping maintenance company to ensure they are legitimate. This means that we check their equipment and interview their past clients. We have found in the past that these two data points tell a lot about a lawn mowing service in Oakland Park. We come across dozens of companies that send us pictures of their lawn mowers that are clearly in terrible shape or rusted over, or are just rentals from Home Depot. But the legitimate companies that take care of their equipment send us more than plenty of pictures, from every angle and different types of equipment for different jobs.
We do all this to protect you from people who mean you more harm than good. Lawn care is a tricky business after all, and it may be discomforting to meet someone off of Craigslist and give them your personal address and a time when you may or may not be home. We are sure even an amateur thief could do some serious damage with some information like that.
Signing up for GreenPal takes as little as five minutes, and after you send us your address we can begin connecting you to all your local lawn mowers in Oakland Park, Florida. Once we have determined a fair price for a lawn mowing for your home, companies can contact you and offer their best price. It really is that easy, and by the next morning you will have yourself a few options to choose from, and that is all up to you! This is the future of lawn care, so be ready to spend less time than ever contracting your next landscaper!
About Oakland Park Florida
Oakland Park is a city in Florida, United States.
Officially named the City of Oakland Park, Florida, the small western municipality in Broward County has a strange history. It is one of the oldest municipalities in Broward County, established in 1925. It was originally chartered as the Town of Floranada, named after one of the founders who migrated from Canada (the name itself is a combination of Florida and Canada). The previous years leading up to 1925 showed a lot of promise for the area, as it did for other areas in Florida, but any hope for real estate prosperity was crushed from the hurricane in 1926. The devastation discouraged people from returning, and the population was dismal for decades after that.
The small groups of people who stuck around after the hurricane built up Floranada from the ground up. They got rid of the name and changed it to the City of Oakland Park
They reiterated the city's boundaries to be included in between the west side of U.S. 1 West to NE 3rd Avenue and the north fork of Middle River (Prospect Road). One of the stranger statistics about Oakland City, a fact that few cities in Florida can claim especially after the hurricane of 1926, is that the residents who stayed paid off all debts the city had. They began rebuilding the city with a fresh start.
Today, Oakland Park covers an area of about eight square miles, 7.5 of those eight square miles is land. During the renovation of the city, citizens fought hard to bring down a railroad, and succeeded in the late 20th century with the Florida East Coast Railway, a railroad that runs parallel to the Dixie Highway and cuts through downtown. The city's close proximity to Wilton Manors has increased land value, as the neighboring city has been experiencing explosive development.
Tired of unreliable lawn services?
So are we... See how it works
Recent lawns mowed in Oakland Park, FL
by GreenPal's community of lawn care pros
Save Time, Save Money,
Book a great local lawn service now with GreenPal.