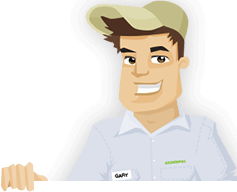 Needing your Lawn Cut?
Get Competitive pricing without the hassle
Book lawn mowing by a pro in Boca Raton
Order lawn mowing now without calling around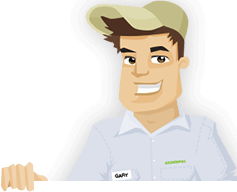 Needing your Lawn Cut?
Get Competitive pricing without the hassle
Book lawn mowing by a pro in Boca Raton
Order lawn mowing now without calling around
Local lawn mowing services in Boca Raton Florida
compete for your lawn

Here are Best Lawn Care Services in Boca Raton, FL as of Sep, 2019
Here are a few 5 Star Ratings from GreenPal users
Kurt Davis
Lawn Care in Boca Raton FL
My friends actually recommended you guys. We were talking about how careful we have to be with our houses (we rent them out for the school year because they are so close to FAU). Our landlord charged us an extra $80 because the grass was too long, but that was on us. We didn't read the contract that he could do that. I guess. So we took matters into our own hands. The landlord didn't have a lawn mower (of course) so we hired a cheap lawn mower in Boca Raton to come out and take care of it. We liked him enough, so we hired him to come out every two weeks, which is just barely enough to get the landlord off our backs. He comes out and does it for $40, which is not bad when it is split up between the roommates. Better that then having us spend our time trying to find a cheap lawn mower and only need it for our lease. Whatever, I'm just glad there was an option other than going out and doing it ourselves, you guys saved our lives!
Nathan Garrido
Grass Cut in Boca Raton FL
Our history with lawn care goes way back. We used to have a great, cheap lawn mower in Boca Raton that would come out to our house in Tierra Del Mar, came out every week like clockwork. Then, after three years of contracting, he decided to move out of town. It was hard enough on us, I guess, because I forgot how lucky we were finding him in the first place. We tried finding new landscaping companies in Boca Raton that would come out to us, but either they were not willing or were very odd in their communication with us. Since we joined GreenPal, though, we have not had a single bad experience. The lawn mowing services we hire have been straightforward, responsible, and very open to working with us on our yard. It is a little wonky, so we're grateful to find people that can understand how to make it look good. We will definitely be hiring again!
Mona Peterson
Lawn Cut in Boca Raton FL
I knew there had to be something like this floating around the internet! I was telling my husband how we needed to get the yard in check, the summer made it look like a straight jungle out there! What made it worse is that we were gone for most of the month of July, and when we came home it was a regular mess. My husband despise to mow the lawn, let alone tidy up the trees and bushes, so he looked everywhere for a reliable lawn care service in Boca Raton, Fl. We only found a few options, and those people were charging way too much for our tastes. So I went hunting for something like you guys, I figured if there was something for a late night run to McDonald's, there had to be something for lawn mowing! Lo and behold, we found you. My best story so far is being able to schedule a lawn mowing while I was still playing golf at the Woodfield Golf Club. I was showing my girlfriend how the whole thing works and I scheduled a new appointment right then and there in the golf cart.
Ruth Stiles
Lawn Maintenance in Boca Raton FL
No doubt about it, GreenPal works as promised! I was a little hesitant to start using it, only because I first found the site googling lawn care services and such. Maybe it is just me, but I'm always a little hesitant trusting Google's ads. But GreenPal turned out just fine, and worked way better than I expected! I have scheduled three lawn mowing appointments, each time with someone different. Every yard maintenance company in Boca Raton listened to the instructions perfectly, even took pictures of my new lawn since I wouldn't see it until after work. Very courteous of them I'd say. I am planning on hiring someone to take out a dead tree in my backyard and some help around Spanish River Community High School, so it will most likely be someone from GreenPal as well. I don't see another option, to be honest. If anything else were faster I would use it, but since GreenPal has a lot of lawn mowing companies in Boca Raton, Fl already on their website, I don't see another reason to do it somewhere else.
Not in Boca Raton, FL?
Here are GreenPal's lawn service areas
Lawn Mowing Cost Calculator
Find out the average cost for Lawn Care Services In Boca Raton FL
If you are anything like us, then your history with contracting local lawn care services in Boca Raton, Fl goes a little something like this: maybe you happen to stumble on one business card placed in your front door, maybe drive by a landscaping service's truck on the way to the grocery store. As far as you know, the whole sprawling city is run by these two landscaping companies in Boca Raton, Florida. You need some lawn care services, but you aren't quite sure how to get the best price.
We have been in your shoes! As homeowners who love to see our yards clean and crisp from a lawn mowing, we want to make sure we get the best deal when we contrat out. But since most affordable lawn care services in Boca Raton are too busy packing their schedules and lending their services throughout the week, it is borderline impossible to track one down. They are out there, let us assure you, because we have found them. We chose to take out all the guesswork out of finding yard maintenance services in Boca Raton and do exactly what other service industries are doing now.
Just how major apps like Uber or Instacart are connecting people to people, GreenPal connects you with all the local lawn mowing services in Boca Raton, FL, every independent lawn mower and landscaper, gardener and yard beautifier from Red Beef Park to Jog Road.Gone are the days of hunting down names from a phone book, because GreenPal removes the need to advertise. The best lawn care companies in Boca Raton are right here on our website, waiting for a chance to talk to you about their services.
As you see here on just four of the many yard maintenance companies near you, they are all excited to join us because we have something to offer. You! Because you are looking for great, cheap lawn mowing in Boca Raton, knowing they can find what they are looking for on our website is just another reason to join the party.
On GreenPal, you will be able to set an appointment for your day of mowing and sit back while the best landscaping maintenance companies in Boca Raton near you vie for your business. Most of our clients wake up the next morning with several emails from several businesses with several different quotes. It is just a matter of choosing the best option that fits you, and you are good to go!
Payment, reviewing, and conflict resolution all happens on the app, so you will never have to worry about exterior services to resolve an issue.In fact, you would be hard pressed to find an issue with these companies for one reason alone: we handpick and screen every small scale lawn mowing service and grass cutting business in Boca Raton. We understand that it is stressful work to invite a stranger over to your home, most likely at a time you aren't home, so we place safeguards in our screening process in order to weed out any company that is anything less than legitimate.
Before any company can begin bidding on GreenPal, they go through a series of interviews that includes equipment inspections, business credit checks, interviews with past clients, and mandatory pictures of their past work. We have found that the biggest deciding factors in a shady business falls with their business credit, their state of equipment, and how many repeat customers they have. Seems simple enough, but you would be surprised how many companies we have to turn away. It makes it all the better though when we see that there are little to none conflicts that we have to right!
Signing up for GreenPal takes less than ten minutes and requires little more than an email and a physical, so give it a shot today, see how much money you can save using GreenPal's online services!
About Boca Raton Florida
Boca Raton is a city in Florida, United States.
Boca Raton, Florida is the southernmost city in Palm Beach County, incorporated on August 2, 1924. Prior to the name it is known by today, when it was first incorporated into the county, its official name was "Bocaratone." In the following year, due to misspellings and mispronunciations, the word was split into its two Spanish names, "Boca," meaning Mouth, and "Raton," meaning mouse. Boca Raton is considered as one of the wealthiest communities in South Florida with a huge fluctuation in population during the work hours and evening hours.
Compared to other smaller communities contained in Miami and Fort Lauderdale. Where it stands now, Boca Raton is 43 miles north of Miami. It is also home to the main university campus of Florida Atlantic University and, not coincidentally, the Cancer Treatment Centers of America. Boca Raton is also home to the largest indoor mall in Palm Beach County, Town Center Mall.
Boca Raton has a strict code of allowing certain businesses in its city, called a development code. Commercial buildings, signs, and advertisements are under strict enforcement in order to not take away from the cities Spanish colonial revival architecture. As such under these strict codes, outdoor car dealerships are not allowed in Boca Raton, Walmart cannot establish one of their supercenters within the city's proper. Billboards are not allowed, which allows the drive into the city almost blank of advertisements.
Boca Raton also has a history with Japan. Japanese pineapple farmers were staking their claim in west Boca Raton in 1904. Much of their land was taken from them, however, during World War II and was established to be Boca Raton Army Air Force Base. The only trace left of the settlers from that time is a single road named Yamato Road.
Tired of unreliable lawn services?
So are we... See how it works
Recent lawns mowed in Boca Raton, FL
by GreenPal's community of lawn care pros
Save Time, Save Money,
Book a great local lawn service now with GreenPal.