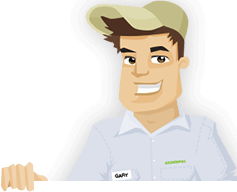 Needing your Lawn Cut?
Get Competitive pricing without the hassle
Book lawn mowing by a pro in The Hammocks
Order lawn mowing now without calling around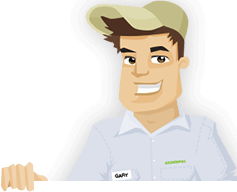 Needing your Lawn Cut?
Get Competitive pricing without the hassle
Book lawn mowing by a pro in The Hammocks
Order lawn mowing now without calling around
Local lawn mowing services in The Hammocks Florida
compete for your lawn

Here are Best Lawn Care Services in The Hammocks, FL as of Sep, 2019
Here are a few 5 Star Ratings from GreenPal users
Betty Thompson
Grass Cutting in The Hammocks FL
GreenPal has been so helpful to me. I started hiring out this past February, and I haven't looked back since. Every local lawn mower in The Hammocks, Florida has been so helpful and understanding. Which is a big deal, because I am very slow to understand something as complicated as lawn care! I may be good at a lot of things, but as soon as machines get involved and real work has to be done I am helpless. Look to me for your calculus homework or help writing a paper, but other than that I need help. I had a gardener coming over to help me mow the lawn, but all I needed was a cheap lawn mower in The Hammocks, Florida to come out once a week. Instead of that though, I had to hire an experienced gardener for ages. Then I found out how cheap lawn maintenance in The Hammocks, Florida was available, so I switched over. Turns out he lives right in the same area, Felix Varela High School!
Angela MacNiel
Lawn Service in The Hammocks FL
One of the things that has bothered me about finding affordable lawn care in The Hammocks is that the place is so suburban, you know? Sometimes it seems like the city is just one big block of condos and apartment complexes. I am lucky enough to live by Boystown Pineland Park, and the name is so weird everyone knows where to find it. But when I started looking for cheap yard maintenance in The Hammocks, Florida, I couldn't find anyone that was close by. GreenPal's website came up eventually, and I signed up and found two local lawn mowers near me! So it has been good, especially around this time when I don't have time to mow my own lawn. I know it sounds bad, but I usually do it, GreenPal just frees up my time so I don't have to worry about it.
Goldie Elrod
Yard Cutting in The Hammocks FL
I have hired with you guys just three times before. I actually live in the Signature apartments, but my parents are the one I buy the lawn mowing for. They are getting older and obviously can't do heavy work outside, so I scheduled them a local landscaping company in The Hammocks, Fl to help them out around the house. My dad loves it because he gets to go outside and supervise, at least that is what he says he is doing. I just think he likes to make conversation with someone who understands how to mow the lawn. He has his tastes, and talking about how to properly mulch is one of them. Yes, I would describe GreenPal definitely as easier to work with. The fact that you just send us emails when we have notifications is so much easier than what I have experienced with new apps.
Melissa Lemay
Yard Mowing in The Hammocks FL
Yes I do love GreenPal! A far as lawn mowing apps go I mean. Are there that many? If there are they need to get on your guys' level, because you guys have made it pretty easy to us already. We have used it to hire someone to remove one of our dead trees from the yard. We had someone come cut it down, but for some reason they wanted to charge another fee to have the stump removed. I figured "removing a tree" would entail taking away the stump, but oh well. We found someone on GreenPal who did it for way cheaper, and he came out the next day. It didn't take him more than an hour to get the job done, after that it was just clean up! So yes, I am very pleased with the website. You guys are doing a good job. I let everyone I know from my congregation at Our Lady of Lourdes Church about you all, so yes I would recommend GreenPal to my friends and family.
Not in The Hammocks, FL?
Here are GreenPal's lawn service areas
Lawn Mowing Cost Calculator
Find out the average cost for Lawn Care Services In The Hammocks FL
The lawn care industry has been in the dark ages for some time now. While other sectors of the industry have made swift changes to their methods of connecting to the internet, lawn maintenance still relies on paper. Whether that comes in the form of a flyer or a business card stuck in the wedge of a front door, these skilled lawn mowing services in The Hammocks, Florida are having just as much trouble reaching out to the greater areas of the city, just as you are struggling to find them.
GreenPal has come to resolve that issue and be the medium between clients and companies. It turns out that people like you are turning to the internet for answers, whether that is contracting a roofer, plumber, or just looking for the best deals. And if that is the case, then it is the most adaptable yard maintenance companies in The Hammocks, Fl that are going to get the business. But just because a local lawn mowing service in The Hammocks, FL does not have an online presence does not mean they are less skilled at their job. On the contrary, it is most likely because too many people have them running around the city (because of their expertise) that they can't establish a website. Well, we have come to take care of this part of the job for them.
With GreenPal, clients and companies alike can meet and begin exchanging goods and services. Whether you need a simple lawn mowing for the day, shrub pruning, mulching or fertilizing, tree removal, or you need to schedule an entire landscaping team to achieve the yard of your dreams, you can find your next contractor on GreenPal.
Signing up takes about five minutes, and requires less information than Facebook to make a profile. All we need from you to create a thorough profile is an email and a physical address that you want your lawn mowing done. After that, it is up to you which company to hire!
Once you schedule a lawn mowing, lawn mowing services and the best landscape maintenance companies in The Hammocks, Florida will be contacting you with their best price. Anyone who has time on the day you asked for a lawn mowing will be contacting you with their services, and it is up to you who you choose to hire. This is how lawn mowing is supposed to be!
GreenPal is slowly becoming the premiere leader of internet-based lawn care services and contracting. Unlike some websites that help you get in touch with local contractors near you like Craigslist, there are few protections between you and scammers, but GreenPal is a little bit different.
Instead of allowing anyone with a rented mower to be allowed on GreenPal, reliable landscape companies in The Hammocks, Florida are required to go through our application process. It is not for the faint-hearted applicants, because we make sure we have every bit of information that it takes to be a legit and legal lawn mowing service in The Hammocks, Florida. We require even the most established grass cutting companies in the area to send in their tax file and business credit, check their equipment, and check up on past clients.
One of the biggest determining factor between a scam artist and a reliable lawn care service in The Hammocks, FL is their clientele. Usually, if it is a legit business, then at least a few of their clients will want regularly scheduled lawn mowing. That must mean they have a history and are at least good enough at their job to warrant a return. People looking to cheat the system and jump on GreenPal to scam you have a long list of clients but no repeat business. We do this all to protect you! After all, you are inviting a stranger to your home, most likely at a time when are not going to be there. So we want to make sure you are safe.
As always, GreenPal is free to sign up, and the only money that will be exchanged will be well after you are satisfied with the lawn mowing you asked for. We can connect you with the best of the best in The Hammocks, any independent lawn mower and sull-service landscape maintenance company below SW 88th Street. We wanted to change the experience of lawn maintenance. We felt it a necessary tool to be had, especially since we ourselves were once a lawn mowing service. We understand all too well the long walks up and down the neighborhoods looking for business!
About The Hammocks Florida
The Hammocks is a city in Florida, United States.
Many of the unincorporated communities have a backstory to why they are not incorporated to the larger cities in Florida. This is not the case of The Hammocks, Florida, however. In fact, The Hammocks is one of the few places located in the Miami and Dade County area that is not incorporated, despite its almost even population with places like Homestead, Florida.
What The Hammocks does share with the rest of Florida and a lot of the communities in the area, however, is its history as land development. The Hammocks is of no particular interest nature-wise, but it was still undeveloped land amid the state's increase of population, tourism, and bedroom communities. Although The Hammocks does not boast an intense economic or business-driven community, people still take up in the area in order to get away from the bustle of bigger, more industrial communities like so much of Dade County.
The census bureau has a few statistics of The Hammocks that make it worth mentioning. It is six miles west of Kendall, Florida, listed in the CDC and the United States Bureau of covering only eight square miles, or twenty-one square kilometers, with only two percent of that land containing only water. A strange statistic, especially for a community located in the middle of Dade County.
What separates the city from other of the incorporated, more official areas of the greater Miami metropolitan area is that The Hammocks earned itself a nickname. Because of its close proximity to Miami and Little Havana, and because of its lively Colombian population, an immigration that sparked a huge rush of movement in this particular area of Dade County, The Hammocks has come to be known as Little Bogota. Bogota is another city in the South American country of Colombia.
Tired of unreliable lawn services?
So are we... See how it works
Recent lawns mowed in The Hammocks, FL
by GreenPal's community of lawn care pros
Save Time, Save Money,
Book a great local lawn service now with GreenPal.