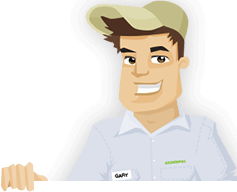 Needing your Lawn Cut?
Get Competitive pricing without the hassle
Book lawn mowing by a pro in Lehigh Acres
Order lawn mowing now without calling around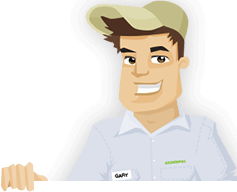 Needing your Lawn Cut?
Get Competitive pricing without the hassle
Book lawn mowing by a pro in Lehigh Acres
Order lawn mowing now without calling around
Local lawn mowing services in Lehigh Acres Florida
compete for your lawn

Here are Best Lawn Care Services in Lehigh Acres, FL as of Sep, 2019
Here are a few 5 Star Ratings from GreenPal users
Malcom Heath
Lawn Mowing Service in Lehigh Acres FL
I would say I use GreenPal every so often. I use it to hire out a local lawn mowing service in Lehigh Acres about four or five times a summer. That's how it usually happens though. I start the summer off with a good effort to mow the lawn and then end up hiring out. I know how good it can be, I am just not good at lawn care whatsoever. I would rather be out on the Coral Oaks Golf Course grass if we are being honest. My thing is, if you have the money why not right? It really is not all that expensive to hire out on GreenPal anyway, and if it doesn't work out the even better thing is that you don't have to pay the landscaping company in Lehigh Acres for what he didn't do. It is pretty full proof, and I am satisfied with the level of security you guys go through with my money, so you have that for you and I appreciate it. You guys have a customer in me for sure!
Patricia Wolf
Grass Cutting in Lehigh Acres FL
I don't think that the other lawn maintenance companies in Coral Springs we hired were bad, it was just that it was too hard to get in touch with them. A lot of the times it was miscommunication, and then they would show up on the wrong day or two days straight and blame it on us for not wanting the second one (seriously, that lawn mower in Lehigh Acres was insistent). I just haven't had that problem with any of the affordable lawn mowing services in Lehigh Acres near me. The Eisenhower area is huge, I know that, but I would think that an area that big would have a few good lawn mowing companies in Lehigh Acres. But at least you guys have found a way to bring them together, at least for my sake. Is it selfish to say GreenPal frees up my time to do more fun things? Maybe if I was my husband I would, but for now we will just say it is a great use of resources.
Jose Rawls
Grass Cut in Lehigh Acres FL
We AirBnB our home out in Lehigh Acres and use GreenPal for that, pretty much. I take care of my own yard where we live, but I can't exactly do that for our rental home when we are a few states away! I knew that was one of the things we would be needing when we moved out of Joel, so I researched a lot trying to find options. You guys aren't the only lawn care service in Lehigh Acres, but you are the best, it seems. The prices are good, the communication systems works great and I love that it all comes through email, so really you guys are the best option. And you guys know where to find affordable options for affordable lawn mowing services in Lehigh Acres, Fl. So thanks for your help, we appreciate the fact that you guys put together such an outlandish idea and made it work out!
Herman Lopez
Lawn Mowing in Lehigh Acres FL
I actually rely pretty heavily on GreenPal to get anything I need done in the yard. My wife and kids all live at the house, but a pilot isn't home for too long at a time. My wife won't dare touch a mower, and I don't trust her to roll the kids out of bed early before their soccer games on Saturdays, so I hire out to this local lawn mower in Lehigh Acres that doesn't have to drive far to get to my house. We live out by the Parkdale area, so it is pretty much Surburbia, so it was good to find him when I did. I was going to hire a yard maintenance company out in Fort Myers, it was all I could find on the internet. But I guess I was wrong, because I found my guy a few blocks away. I'm just glad it can help me out every once and while, it makes me happy to see the home being taken care of while I am away.
Not in Lehigh Acres, FL?
Here are GreenPal's lawn service areas
Lawn Mowing Cost Calculator
Find out the average cost for Lawn Care Services In Lehigh Acres FL
Looking for the best lawn mowing services in Lehigh Acres? Maybe you need a quick lawn mowing, but are not sure exactly where to look. You remember having to find business cards or trucks, but now that you really need an affordable lawn maintenance company in Lehigh Acres, you can't find one in sight.
Maybe you do find one, but their price isn't exactly in your range. Your yard is still growing into a wilderness, and you need a lawn maintenance company in Lehigh Acres regardless, so what do you do? If you are not on GreenPal, what you would do is finally give in to the yard maintenance company in Lehigh Acres, despite not having enough to spend on another one down the road.
What is so crazy to us that every time we go into a new area to find local landscaping companies in Lehigh Acres, Fl we usually hope to find two or three, at least a few lawn mowers. But every single time we are surprised, because if there aren't that many cheap landscape maintenance services in Lehigh Acres online, they sure definitely on the streets.
That is why we chose to create GreenPal. If not for you as homeowners to easily find affordable lawn mowing in Lehigh Acres with no contract, but to help cheap lawn mowing services from all over to meet more clients. They are out there, and I am sure that you understand how hard these companies work. Especially in the Florida heat, these companies are out there sweating all day to make sure your lawns are looking amazing all the time, so we chose to help them.
As we are in 2017 and thus the internet era, we chose to follow suite with other apps in different areas of the service industry. If taxi drivers, errand boys, and renters have a specially designed app for them, why not lawn mowers? If anything, lawn mowers and local yard mowing companies in Lehigh Acres should need help the most. They are probably the group of people with the least amount of time to find an online presence. Can you imagine your local lawn mower in Lehigh Acres making it big because of his Instagram posts?
However, not just any cheap lawn mower or cheap landscaping company in Lehigh Acres, FL can join GreenPal. We as homeowners are well aware of the possibilities for danger in sites like ours. In fact, we understand that Craigslist has been forced to actively monitor scams like that. Not everyone is a con artist, but there are those out there that are looking to get you, and it just takes one time to leave some damage. That is why we have every local lawn mower or affordable lawn maintenance company in Lehigh Acres to go through a rigorous interview to make sure everything is in order. We ask for their business credit, clientele history, and we take a thorough look at their equipment as well. We have found that these are the biggest determining factors when checking out to see if a certain grass cutting service in Lehigh Acres, Fl is legit or not.
A lot of the times, what happens is that people who have the time to mow lawns can rent out a cheap lawn mower in Lehigh Acres, any Home Depot, and charge for their services. But it takes away from the actual completely affordable lawn maintenance services in Lehigh Acres, the ones who took the time to invest in good equipment and training for their employees.
All this is just to give you the best in lawn mowing and any kind of yard maintenance you could ask for. Signing up is easy, and with only just an email and physical address, you can begin getting quotes from the best yard maintenance companies in Lehigh Acres. Whether you are in the tip corner of Lazy Springs Park or Buckingham, Florida, you can be confident in our algorithms to find you someone within your budget. Lawn care should not have to be harder than clicking a few buttons, and with our app it has never been more possible to contact all the local landscape maintenance services in Lehigh Acres.
About Lehigh Acres Florida
Lehigh Acres is a city in Florida, United States.
Lehigh Acres, Florida, the census-designated place of Lee County in Florida, has a strange history quite unlike the origin stories of most cities in Florida.
Lee Ratner was in a rush to find a tax shelter that would prevent the incredible capital gains tax of the 1950s. Corporations and small businesses who were having amazing fiscal years found out that they would soon have to give back a huge chunk of revenue to the government. Lee Ratner owned a series of pest control trucks and was doing well to support himself, but after the tax to be collected he would lose virtually all of his profit. He caught wind that cattle was a good investment for people like him, so he bought eighteen thousand acres of land in Lee County and named it Lucky Lee Ranch.
He then linked up with an advertising executive who could help him develop the land he owned, and soon the two made good money selling land as "Lehigh Acres." The area was doing well, except for a few bad turns during World War II. The two bought more land as Buckingham Army Airfield didn't need as much area afterwards, and the two developed those and sold them for properties.
Lehigh Acres was one of the many areas affected by the huge real-estate boom of the 2000s. When the boom finally turned to bust in 2007, the same houses that were going for 350 thousand dollars in Lehigh Acres had plummeted to just barely over one hundred thousand dollars. This sparked a huge crash in demand for construction jobs, and many of Lehigh Acres went without work. At one point in 2009, the unemployment rate of the area had risen to fourteen percent. However, as things recover, Lehigh Acres is doing well with almost 40,000 households for their ninety thousand people.
Tired of unreliable lawn services?
So are we... See how it works
Recent lawns mowed in Lehigh Acres, FL
by GreenPal's community of lawn care pros
Save Time, Save Money,
Book a great local lawn service now with GreenPal.