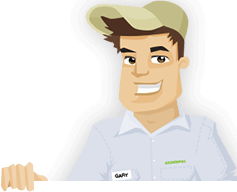 Needing your Lawn Cut?
Get Competitive pricing without the hassle
Book lawn mowing by a pro in Key West
Order lawn mowing now without calling around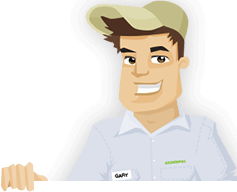 Needing your Lawn Cut?
Get Competitive pricing without the hassle
Book lawn mowing by a pro in Key West
Order lawn mowing now without calling around
Local lawn mowing services in Key West Florida
compete for your lawn

Here are Best Lawn Care Services in Key West, FL as of Sep, 2019
Here are a few 5 Star Ratings from GreenPal users
Ryan Andersen
Lawn Cutting in Key West FL
I asked the people at Michael's Lawn Care to help me with maintaining my lawn and making my place off of Flagler Avenue look more attractive. The team was very conducive in helping me to cut my space and make the area look clean. I was particularly happy with how the team aerated my lawn so it would drain well after the next rain storm. My yard has gone through a few major tropical systems over the years, and the space still looks attractive. I've been contacting Michael's for a monthly service as well, and the team continues to be ready for the task at hand every time I ask them to come over.
Bill Thompson
Lawn Mowing in Key West FL
My home near Indigenous Park had been dealing with some sore spaces near the end parts of the lawn. The grass wasn't growing very well around some of the sandy spaces around. But DIG helped me with restoring the appearance of my lawn. The team helped with aerating the space and improving upon the drainage in my area to allow water to cover all spaces. I love how the team was thorough for ensuring my lawn looks more attractive. I appreciate the hard work that DIG offered, especially since it is so difficult for me to reach someone for my needs.
Dwayne Holland
Grass Cut in Key West FL
I asked C&J Lawn Care to come to my home at Glynn Archer Street recently to help me with restoring my lawn. The lawn is on a mobile home plot and hasn't been maintained all that well. C&J didn't have any problem with figuring out what can work for my lawn. The team helped me with mowing the lawn and with aerating the space while adding new grass seeds. The team also tested a watering process to see how well the lawn could take in the water it needs. They were very specific and thorough in everything they had to offer for me.
Samantha Palms
Lawn Maintenance in Key West FL
My home on Julia Street has several large trees that keep on getting in the way of my space. The grass has been prone to some weeds on occasion as well. But the team at NorthWoods has been very kind with helping me to care for my space. I love how well the team at NorthWoods has helped me with trimming my lawn and taking care of my trees. The group offers streamlined support for work that is appealing and refreshing for my home. I appreciate the work that they put in, especially considering how hard it is to find a reliable lawn care team out here.
Not in Key West, FL?
Here are GreenPal's lawn service areas
Lawn Mowing Cost Calculator
Find out the average cost for Lawn Care Services In Key West FL
The beauty of Key West FL makes it one of the most fabulous places in the world. Unfortunately, the problem with living in paradise is that it is not always easy for you to find some of the essential services that your home requires. A home in Bay Point might have to wait for a while before a plumber could come out to the space to fix specific problems, for instance.
But the concerns can be higher when it comes to lawn maintenance services. A lawn in Key West might struggle with flooding from intense storms in the area, especially after tropical systems go through the area. Homes in Peary Court and other residential neighborhoods might experience pests and weeds popping up after a storm and might not have anyone around to help.
But the truth is that you don't have to worry about whether or not you can find someone who can come to your property in the Key West area. You can utilize the GreenPal app to find the best grass cutting and landscape maintenance teams in Key West.
The GreenPal app lets you find points on talented lawn care teams who can make the trip down US-1 to your property. You can start using the app by entering in details on your address. You can list your home in the Upper David or Riviera area based on your street name or house number. After that, you'll find details on talented lawn maintenance teams who are capable of reaching your space.
You can find details on every one of these groups based on what they state and what people who have used these services say about them. The reviews will let you know more about the teams that are available for your lawn care needs.
You can also pay for services through the app if you wish. The app offers a secure setup that helps you to reserve an appointment for various providers while ensuring your data is protected. The work involved through the app will help you make more out of the services you wish to hire.
Remember that every group you'll come across on the app is one that you can trust. The lawn care teams listed here have been certified by various organizations that identify how well specific business functions work. These include groups who are supported by the Key West Chamber of Commerce.
You don't have to worry if you're in the Margaret or New Town area and you need assistance with getting your lawn cut right. You will love how someone can come to your property and help you with all your lawn care needs even if they are small in size. Besides, a little problem can grow into something worse if you don't get the help you need.
Download the GreenPal app today, and get started in finding great grass cutting teams who can reach your Key West FL home. You will find smart details on what's available through the app without worrying about what you're getting yourself into in any situation.
About Key West Florida
Key West is a city in Florida, United States.
Key West Florida is the southernmost city in the contiguous United States. The city is a part of the Florida Keys of Monroe County.
The Port of Key West is critical to the city's economy. The port is a spot where cruise ships frequently dock. The port also takes in ferries coming from many cities around Florida.
Key West is home to several historic residences. These include the Winter White House, a mansion that has been used by many American presidents for vacation purposes. Old houses that were owned and occupied by Ernest Hemingway and Tennessee Williams are also in Key West. People can visit the many cats at the Hemingway house.
The United States Coast Guard has a station on the northern end of the city. The USCG Sector Key West station includes a few docks for naval boats.
The Monroe County School District operates schools around the city. The Key West High School is near the airport.
The Key West International Airport is on the city's southern coast. EYW offers flights to and from Miami, Atlanta, Charlotte, and Chicago among other cities. The airport serves about half a million passengers every year.
Key West FL is on the southern end of US Route 1. The city is about 130 miles southwest of Miami by air or 160 miles by car. The city is a little under 100 miles north of Havana, Cuba.
The population is at about 25,000. Many of the people who live in the city are of Cuban or Bahamian descent.
Key West has warm weather throughout the year. The highs are usually 80 degrees Fahrenheit or greater, while the temperature rarely goes under 70. The city gets about 40 inches of rain every year, although that number may be elevated by any tropical systems that move through the city.
Key West FL was occupied by the Calusa tribe until the mid-eighteenth century. The Spanish occupied the land, but Great Britain took control in 1763. The United States took possession of the area and the rest of Florida in 1821. There were disputes over whether the United States or Cuba claimed the island. Union forces also occupied the island during the Civil War thanks to its naval base. Key West would eventually become an American property and would become populated in the early-twentieth century thanks to the construction of US Route 1.
Tired of unreliable lawn services?
So are we... See how it works
Recent lawns mowed in Key West, FL
by GreenPal's community of lawn care pros
Save Time, Save Money,
Book a great local lawn service now with GreenPal.