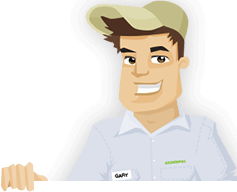 Needing your Lawn Cut?

Get Competitive pricing without the hassle

Book lawn mowing by a pro in Clermont

Order lawn mowing now without calling around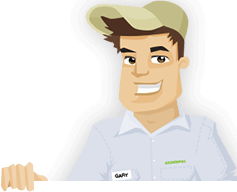 Needing your Lawn Cut?

Get Competitive pricing without the hassle

Book lawn mowing by a pro in Clermont

Order lawn mowing now without calling around
Local lawn mowing services in Clermont Florida
compete for your lawn

Here are Best Lawn Care Services in Clermont, FL as of Oct, 2023
5 Star Ratings about GreenPal
Jaime Outland
Lawn Care Service in Clermont FL

"Like so many people in Clermont Florida I was having a tough time finding an affordable lawn care service to cut my grass every two weeks and after smiling and dialing for what seemed like an hour leaving voicemails for lawn maintenance contractors all over Lake County in Clermont, I had almost given up until I found the GreenPal website which stated I could get lawn care service the next day. Very skeptical, I signed up for my free lawn maintenance quotes and was pleasantly surprised when I received four competing lawn maintenance prices from local lawn care services near me in the Clermont area email right to my email inbox. I felt like a king and hired the middle of the pack in terms of price in lawn care service reviews. They came out the very next day and did a great job of cutting my lawn by Lake Minnehaha and now I'm all set with my yard service."
Darlene Piper
Lawn Care Service in Clermont FL

"I rent a home in the Minneola neighborhood near Clermont Florida and usually push mow my own yard however due to a recent back injury I'm no longer able to mow my own grass per the doctor's orders. I guess you could say I came into the world of hiring yard maintenance kicking and screaming, I really did not want to hire a lawn care service in Claremont to cut my grass but I have no choice. I discovered the GreenPal lawnmowing mobile app while doing some research online and it seemed to be just what I needed, an easy way to find, schedule, and pay for lawnmowing service near me in Clermont Florida. After getting my free lawn cutting quotes I read over lawn care services reviews other people in the Clermont area had said about these guys and I hired the best one out of the lawn care service price list. He came out and cut the grass that very same day and I was amazed as to how smooth and simple the whole process for hiring a yard cutting company was."
Byron Mason
Lawn Maintenance in Clermont FL

"I was looking for a decently cheap lawn care service in Clermont to cut my mom's yard, I actually live out of state however her last lawn care service just up and disappeared on her and so I didn't want her to have to go through the hassle of shopping for lawnmowing prices and I figured this day and age there should be a way to order lawnmowing service online. Sure enough, after searching on Google for less than five minutes I found a GreenPal and set up her account for her, she got hooked up with an affordable lawn care service in Clermont that cuts her grass near Kings Ridge Golf Club every seven days you around and comes back in the winter time and make sure that the yard is in tiptop shape. GreenPal really solved a problem for me by finding and ordering a lawn care service in Clermont FL to take care of my mom's yard."
Danny Murphy
Lawn Maintenance in Clermont FL

"I am a real estate investor in the greater Orlando area and have several yards that I have to get maintained in the West Orlando and in Clermont Florida areas. One of the most challenging aspects of hiring and managing lawn maintenance businesses in Clermont is the lawn cutter never seems to want to return my phone call when I need something about the yard maintenance, and I always want to just cut the grass when they feel like it. An associate in our real estate firm recommend GreenPal and so I decided to give it a try, GreenPal has a very beautiful and robust multiple properties feature that enables me to manage multiple lawn care services to maintain my homes in West Orlando, and the three homes I own near Jacks Lake in Claremont. It really has saved me a noticeable amount of time and money on my rental properties' yard maintenance expenses and coordination of cutting the grass on each of them."
Not in Clermont, FL?
Here are GreenPal's lawn serivce areas
Looking for affordable lawn mowing in Clermont Florida, then look no further you have found it welcome to GreenPal, Clermont's fastest, quickest and most convenient way to order reliable lawn mowing service near me in Clermont Florida and Lake County. You're probably wondering what the heck is a GreenPal? Well... allow me to explain. My name is Gary and it's my job to me sure you are absolutely satisfied with your GreenPal experience and to also answer any questions about your new yard service and explain a little bit about how the GreenPal lawn care services mobile app works. GreenPal has invested hundreds of hours in interviewing, auditioning, and finding the best and most reliable and affordable lawn care services and yard maintenance companies that cut grass in Clermont Florida and in the West Orlando areas. Now I know you might be thinking to yourself, how does GreenPal know if these are the best lawn care services in Clermont Fl? Well we do the hard work and we interview dozens and dozens of lawnmowing companies and yard maintenance contractors that cut grass in the Clermont area, after that we look over there lawnmowing equipment to make sure that it is in top notch lawn cutting condition, after that, we then we talk to other lawn care services customers they have cut grass for in Clermont and we try to figure out if these are top notch lawnmowing professionals or if they are the kind of lawn cutters that you really don't want on your yard cutting your grass.

After that we run a credit report on their yard maintenance business to make sure that their lawn mowing service in Clermont is in sound financial shape, and then we set them up on the GreenPal lawnmowing mobile app to operate their lawn maintenance company. Why does any of this matter? Because there are so many cheap lawn care services in Clermont who are unreliable and don't really do a great job of cutting grass. These are the ones that you want to avoid when you were looking to hire a lawn maintenance company to maintain your yard for you. On top of all of that getting lawnmowing quotes and grass cutting prices from lawn care services in Lake County can be a little bit of a pain. It's hard to get these lawn maintenance companies to return your phone call because they are usually cutting grass all day and if they do it's usually a few days to even get a lawn maintenance quote and if you want multiple lawn cutting prices, it will take you hours and hours. GreenPal solves all of these problems for you by enabling you to get multiple lawn cutting estimates fast sent right to your email inbox from local residential lawn mowing companies that cut grass in Clermont, Fl. So the good news is if you live near Waterfront Park, near the Florida Citrus Tower, or over by Lake Felter Park in Clermont Florida GreenPal can introduce you and set you up with a reliable and affordable lawnmowing company to cut your grass the same day or the very next day. This allows you to save time and money with hiring the best fit lawnmowing service you can hire in the Clermont Fl area. Thank you so much for learning more about GreenPal should you have any questions please not hesitate to reach out. Also if wanting to hire a affordable grass cutting services in Oviedo, Fl or looking to find an affordable lawn care service in Pine Hills Fl nearby me GreenPal has also has on-boarded some reliable lawn care services in those parts of the Orlando metro area as well that you can hire to cut your grass.
Lawn Mowing Cost Calculator
Find out the average cost for Lawn Care Services In Clermont Fl
About Clermont Florida
Clermont is a city in Lake County, Florida, about 22 miles west of Orlando.
According to the United States Census Bureau, the city has a total area of 11.5 square miles, of which 10.5 square miles is land and 1.0 square mile is water. Lake Sunnyside as seen from high above eastbound SR 50, one of many lakes in Clermont. The Clermont area lies on the northern part of the Lake Wales Ridge. There are rolling hills atypical of the Florida peninsula. Nearby are the Clermont Chain of lakes and Lake Apopka.

Clermont was founded in 1884 and named for the French birthplace of the manager of the Clermont Improvement Company, A.F. Wrotniski. The city was incorporated in 1916. The historic downtown district appearance has not changed much since 1962. The median income for a household in the city was $39,290, and the median income for a family was $48,216. Males had a median income of $36,240 versus $26,571 for females. The per capita income for the city was $21,099. About 6.3% of families and 7.8% of the population were below the poverty line, including 15.0% of those under age 18 and 4.5% of those age 65 or over.
As of the census of 2010, there were 28,742 people residing in the city in 11,216 households. The population density in 2000 was 812/mi². There were 12,730 housing units. In 2000 the average density of Clermont 380/mi². The racial makeup of the city was 71.69% White, 14.41% African American, 0.42% Native American, 4.19% Asian, 5.37% from other races, and 3.83% from two or more races. Hispanic or Latino of any race were 17.75% of the population.

Local education establishments for Clermont include Minneola Elementary School, South Lake Charter Elementary (also known as Imagine Schools at South Lake), Cypress Ridge Elementary School, Lost Lake Elementary, Clermont Elementary School, Clermont Middle School, Windy Hill Middle School, East Ridge Middle School, Lake Minneola High School, East Ridge High School, South Lake High School, Sawgrass Bay Elementary, Pine Ridge Elementary,and, Grassy Lake Elementary. Source: Wikipedia Clermont, Fl
Save Time, Save Money,
Book a great lawn service now with GreenPal.