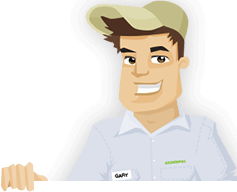 Needing your Lawn Cut?

Get Competitive pricing without the hassle

Book lawn mowing by a pro in Orlando

Order lawn mowing now without calling around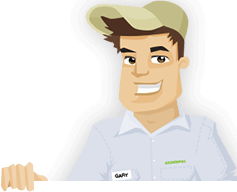 Needing your Lawn Cut?

Get Competitive pricing without the hassle

Book lawn mowing by a pro in Orlando

Order lawn mowing now without calling around
Local lawn mowing services in Orlando Florida
compete for your lawn

Here are Best Lawn Care Services in Orlando, FL as of Sep, 2023
5 Star Ratings about GreenPal
Adam Williamson
Lawn Mow in Orlando FL

"I love the ease of use getting lawn cuttings with GreenPal. I was using the same lawn cutting guy for my home in southwest Orlando for the last 10 years and then out of nowhere he just disappeared. After leaving several voicemails for him to find out when he was going to cut my grass I just gave up and started searching for other lawn care services throughout the Orlando area that could cut my lawn and do my yard maintenance for me. That's when I found the GreenPal lawn care mobile app and they set me up with a reliable lawn cutting company nearby me in Orlando that is now my yard service company for the this lawn cutting season."
Carlos Medina
Yard Cutting in Orlando FL

"I live near the University of Central Florida here in Orlando, FL and I usually see flyers for lawn care services in Orlando on the bulletin boards at work so I decided to give one of them a shot. What I didn't realize is that lawn care is an acquired tradel it's not something any college kid can just do. The lawn care service that I hired from the lawn cutting flyer came out and scalped my Saint Augustine turf and left grass clippings everywhere. I decided to use a more professional service and that's when GreenPal introduced me to a great lawnmowing company in Orlando to take care of yard mowing and lawn maintenance for me. The cool thing is I don't have to argue over the lawn cutting price or anything. I am set up for the entire yard mowing season for lawn cuttings with the same lawn service now."
Gloria Burton
Yard Cutting in Orlando FL

"I have a vacation home in Orlando but live in NJ. The last lawn cutting service I was using seemed to be overcharging me for lawn mowings for my yard. It wasn't until I made a surprise visit to my home in Orlando Florida did I realize that he was charging me for lawn cuttings that I was not getting for my yard. After immediately firing that lawn care service I found the GreenPal lawn care service mobile app and booked another solid lawn mowing business in Orlando at an affordable price. Now I have peace of mind because I get a photo email to me after each single lawn cutting and I pay and I pay for each yard mowing individually it's a great way to manage my yard mowing for my home in Orlando, FL remotely and know I'm not paying for any lawn mowings my yard did not need."
Craig Murphy
Lawn Mowing in Orlando FL

"Has anybody ever had the mystery of the disappearing lawn care service? I see lawn mowing companies every day in Orlando riding up and down the Florida Turnpike but for some reason when it comes time for hiring one of them to mow the lawn when my grass has gotten to be a foot tall they all disappear. After being stood up by three different lawn care services in Orlando, Fl, I tried to couple of different mobile apps that specialize in lawn care. It wasn't until I discovered the GreenPal app that I realize that this is the way to get your lawn cut with out waiting around for yard mowing estimates and mailing a check or leaving cash under the doormat for the lawn care services. I am a GreenPal user for as long as I live in Orlando Florida for my yard maintenance."
Not in Orlando, FL?
Here are GreenPal's lawn serivce areas
Hi there and let me welcome you to the GreenPal online ordering for lawn care services in Orlando Florida page. If the grass in your yard has gotten to be a little tall and you're needing a lawnmowing you were at the right place. GreenPal is not a lawnmowing Company itself more over it as a community of lawnmowing contractors and yard cutting businesses throughout the Orlando area and Orange County that you can easily order lawn mowing from online. So if your lawn and yard has gotten to be a little tall even as high as 3 feet tall grass GreenPal has done the hard work of finding the best lawn care services in Orlando Florida for you to hire right away online. Weather do you live in Orlando, Orlando, Azalea Park or Meadow Woods, GreenPal has found the best and most reliable lawn care services in the Orlando area for you to hire without even making a phone call.

You might be wondering how do we know these are the best lawn care services in Orlando? Well… We recently extended the GreenPal on demand lawn care ordering system to Orlando in late 2016 and we interviewed hundreds of lawn care professionals and lawn mowing businesses in Orange county and the Orlando area. We looked over their lawn mowing equipment, we talked to other lawn care customers they mowed lawns for in Orlando, we checked their yard cutting references, and verified other things about them such as a valid bank account etc. after all of that we let them cut a yard as an audition lawnmowing for free for a GreenPal lawn care customer in the city or of Orlando Florida. We inspected the quality of the lawn cut to make sure that they blow off the grass from the curbs, and edge the lawn on the driveways and sidewalks and do a top-notch clean job at cutting their customers yard. Only after that do we let them operate their lawn mowing business in Orlando on the GreenPal system. Now you can just click to get 3 to 5 lawn cutting and yard mowing prices from different lawnmowing services and landscape maintenance contractors through Orlando sent right to your email inbox. That's right you can order lawn mowing without even having to make a phone call or meet any of the lawn care services at your home in Orlando Florida.

Orlando was recently voted the fourth most desirable place to live in America and after interviewing hundreds of lawn care contractors in Orlando we believe it. Lawn care companies and yard cutting businesses in Orlando are busy. Some are part timers and are college students at the University of Central Florida and cut grass in the afternoons and weekends as a way to pay their college tuition one lawn mowing and yard cut at a time. Some of the lawn care services in Orlando that cut grass on GreenPal are full timers and use GreenPal as a means to grow their lawn care business in Orlando. Either way they are top notch lawn care service professionals ready to mow your yard and cut your grass for you in Orlando Florida. Have a great day, should you need assistance with ordering your affordable lawn mowing please do not hesitate to let us know and we can help you pick the best lawn cutting service for your yard for you in Orlando, FL. Also, if you live nearby and need lawn care services in Kissimmee Fl we have great lawn care services there as well as lawn care mowing services in Apopka Fl
Lawn Mowing Cost Calculator
Find out the average cost for Lawn Care Services In Orlando Fl
About Orlando Florida
Orlando, a city in central Florida, is home to more than a dozen theme parks.
Located in Central Florida, it is the center of the Orlando metropolitan area, which had a population of 2,387,138, according to U.S. Census Bureau figures released in March 2016, making it the 24th-largest metropolitan area in the United States, the sixth-largest metropolitan area in the Southern United States, and the third-largest metropolitan area in Florida. As of 2015, Orlando had an estimated city-proper population of 270,934, making it the 73rd-largest city in the United States, the fourth-largest city in Florida, and the state's largest inland city.

The City of Orlando is nicknamed "The City Beautiful," and its symbol is the fountain at Lake Eola. Orlando is also known as "The Theme Park Capital of the World" and in 2014 its tourist attractions and events drew more than 62 million visitors. The Orlando International Airport (MCO) is the thirteenth-busiest airport in the United States and the 29th-busiest in the world. Buddy Dyer is Orlando's mayor..
Fort Gatlin, as the Orlando area was once known, was established at what is now just south of the city limits by the 4th U.S. Artillery under the command of Ltc. Alexander C. W. Fanning on November 9, 1838 during the construction of a series of fortified encampments across Florida during the Second Seminole War. The fort and surrounding area were named for Dr. John S. Gatlin, an Army physician who was killed in Dade's Massacre on Dec. 28, 1835.

The site of construction for Fort Gatlin, a defensible position with fresh water between three small lakes, was likely chosen because the location was on a main trail and is less than 250 yards from a nearby Council Oak tree where Native Americans had traditionally met. King Phillip and Coacoochee frequented this area and the tree was alleged to be the place where the previous 1835 ambush that had killed over 100 soldiers had been planned. When the U.S. military abandoned the fort in 1839 the surrounding community was built up by settlers. Source: Wikipedia Orlando, Fl
Save Time, Save Money,
Book a great lawn service now with GreenPal.