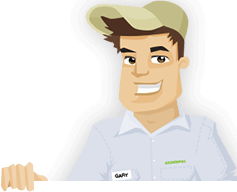 Needing your Lawn Cut?

Get Competitive pricing without the hassle

Book lawn mowing by a pro in Davie

Order lawn mowing now without calling around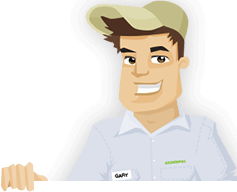 Needing your Lawn Cut?

Get Competitive pricing without the hassle

Book lawn mowing by a pro in Davie

Order lawn mowing now without calling around
Local lawn mowing services in Davie Florida
compete for your lawn

Here are Best Lawn Care Services in Davie, FL as of Sep, 2023
5 Star Ratings about GreenPal
Sharon Johnson
Lawn Service in Davie FL

"GreenPal is definitely worth the money. I'm not too sharp when looking through phonebooks and whatnot, but as a student of Florida Atlantic University in Davie, if it is one thing I know how to do it is to rake the internet. That's how I found GreenPal to be honest, just a bunch of googling. When I saw that they audit every one of the companies on their site I knew it was legit. So I decided to give them a shot. I don't use it much, just when the grass gets extremely long, to the point of the city leaving notes on our door. But it is worth the time waited because it is so cheap to hire a lawn mower on GreenPal that between the roommates and me, we can bust out a cheap lawn mowing in Davie, Fl for about $5 each. That's nothing compared to what we have found before in the past. I don't get how you guys are getting their prices so low, but we are thankful for it."
Grace Palmer
Grass Cut in Davie FL

"I just used GreenPal to cut my grass because the last company I found in the yellow pages did an awful job. I specifically left notes not to weed eat around my flowers, just around the concrete like the driveway and sidewalk, and they did EXACTLY the opposite! They took a weed eater to my flowers and killed most of them and I worked so hard to grow them! The list goes on. They cut through the bark of my tree, probably with the weed eater, and didn't even bother to pick up the loose branches to mow through them. Yes, you heard right, a cheap lawn mowing service in Davie, FL was too lazy to pick up branches and did not mow the grass under them. I don't remember the name of that company, but if they come out saying that they are from the Paradise Village area, that's them. Don't hire them. I am in no way a great lawn mower, I barely made those flowers not die, but that was so upsetting to come home to. GreenPal is a thousand times better than that, but that's not saying much. At least GreenPal guaranteed that the companies do a good job, I don't know how many other homes that other yard maintenance company ruined. I'm still iffy on both services, but I'm ranking GreenPal five stars because they at least audit the jobs their lawn care services do."
Ashley Miles
Grass Cutting in Davie FL

"I have had some crazy experiences with landscaping maintenance services in Davie, Florida. I found this one lawn mower one day just driving his truck, probably on his way to another job, and decided to give him a call. We talked about the size of my yard, how tall my grass was, all that good stuff, and he quoted me at $80. Not bad, seeing as I had a pretty big lawn and also wanted the St. Bonaventure Catholic Church grass cut. But when he came out he made a huge stink about the grass being longer than eight inches and needed to charge double for going back over it. I couldn't believe it, but I paid the man anyway for his time and went looking for a new lawn mowing service. I found GreenPal and was completely in awe at how low their prices were. Who knows where they found these companies, but they weren't listed in the phonebook. I've been using GreenPal for a few weeks now, and so far no problems. No surprise problems, either, which is about as much as I can ask for from my experience without GreenPal."
Jerry Lee
Yard Mowing in Davie FL

"I was so stuck in the middle of the summer last season. My family and I were planning on a month-long trip in California, and we were all set about two weeks out when my landscaper just stopped showing up. For months he was working on garden and yard three days every week, and then he just disappeared. One day I called him and he literally said "I'm driving, just passed Robin Lodge Park" and then went dark. There are a lot of special flowers in my wife's garden, all of which would definitely die if left unwatered and unattended, so I scrambled for someone on the internet. The first few companies I found were already booked, which made sense since it was the middle of the summer. And I thought I was out of luck. I even considered hiring my nephew just to make sure everything doesn't die while we're gone. GreenPal saved the day with their services, as I am sure all of you guessed from my five stars. Long story short we found a few reliable lawn mowers in Davie, Florida right next to us and were able to keep my wife's garden clean and living when we got back."
Not in Davie, FL?
Here are GreenPal's lawn serivce areas
It is well-known that Florida soil is fertile for even the toughest plants. The year-round warm weather, coupled with the close proximity to the ocean makes it hard to kill most plants and grasses, even if your green thumb is anything but green. But that means that people in Davie, Flordia are hard pressed to find a reliable lawn care service in their area. You could go through the hassle of calling and leaving voicemails for the right fit, but GreenPal has taken care of all of that for you.

Now, you can meet, get quotes, and schedule any kind of lawn care service you could want, from people who live right in your area. No more calling obscure yard maintenance companies in Miami, as far north as Palm Springs. We have done the hard work of hyper localizing your town to make sure that you are asking for your neighbors, friends, and family, anyone close by to take care of your lawn. We think it saves everyone some trouble finding the best landscaping companies in Davie, FL. It saves you the money in services, the landscapers money in driving across town, and of course the clients after you for their lawn care service! In the age of internet technology, it only makes sense that something like GreenPal should exist. With our pay online services, hiring a local landscaper in Davie, Florida has never been easier. Whether you live in the smallest corner of Davie, smack dab in the middle of the Island Ridges Country Club or even in the small section of Sunshine Acres, you can bet that we will find the right fit for you. See how easy it is to schedule a lawn mowing appointment by signing up on GreenPal. It takes as little as ten minutes, and by the end of the day you will find your new gardener, landscaper, and cheap lawn mowing service. Also if wanting to hire a local grass cutting companies in North Miami, Fl or if you live in another part of MIA and need to get yard cutting services near Hollywood Fl GreenPal has attracted the best lawn maintenance outfits in the MIA and Ft Lauderdale metro so you can hire one with confidence.
Lawn Mowing Cost Calculator
Find out the average cost for Lawn Care Services In Davie Fl
About Davie Florida
Davie is a city in Dade, Florida, United States.
Although Davie, Florida is considered a town, it is the highest populated Florida municipality that is called a town. It happens to be the fourth most populous community of its kind in the United States. Located on the Southeastern part of Florida, Davie is a suburb of the Miami metropolitan area.

The town was founded in 1909 by R. P. Davie and the governor of Florida (at that time) Napoleon Bonaparte Broward, no relation to the French Napoleon. The two spearheaded a project to drain the swamplands to develop more of the state, and Davie bought almost 27,000 acres to do so. At that time, the town of Davie was called Zona, but after Davie put the money forward to build a school the town rallied to have the name changed as a thank you.
Unlike the other suburbs of Miami, like Hollywood's Mediterranean architecture, Davie, FL has an image of a western town, with a running "Wild West" theme running through the town. The official city website of Davie, Fl brags about a pretty substantial horse-owning community, and that the town was once an important Southeastern destination to raise cattle. Pioneer City, one of Davie's theme parks, aims to recall to this western feel, if only as a tourist attraction.

Although the hurricane ravaged most of the old buildings prior to 1926, The Old Davie School still stands more or less in its place. As of now, it is the oldest building in Broward County, built in 1917 and was used as a school until 1980. Despite its size, Davie actually boasts three different colleges in the area, one being a Florida Atlantic University branch. Nova Southeastern University and A. Hugh Adams Central Campus Broward College claim Davie as their home. Source: Wikipedia Davie, Fl
Save Time, Save Money,
Book a great lawn service now with GreenPal.