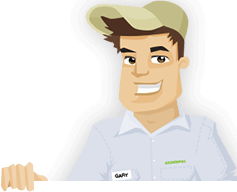 Needing your Lawn Cut?

Get Competitive pricing without the hassle

Book lawn mowing by a pro in Hollywood

Order lawn mowing now without calling around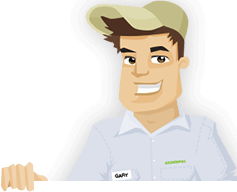 Needing your Lawn Cut?

Get Competitive pricing without the hassle

Book lawn mowing by a pro in Hollywood

Order lawn mowing now without calling around
Local lawn mowing services in Hollywood Florida
compete for your lawn

Here are Best Lawn Care Services in Hollywood, FL as of Sep, 2023
5 Star Ratings about GreenPal
Rosemary Dempsey
Lawn Cutting in Hollywood FL

"Let me tell you that it is hard managing timeshares and rental properties in Hollywood, Fl, especially when you don't live there. There's so much background work to be done and details to check up on, and I would not be able to do it without services like GreenPal. I've tried a few lawn care service providers like them, but none of them are quite as easy as this one. For one, I don't have to keep a tab open specifically for GreenPal because everything comes right into my email. When I first started, it didn't take more than five minutes to sign up and request a scheduled lawn mowing in Hollywood, FL. After that, I had cheap landscaping companies in the area email me quoting me for the job done. Completely changed my life, and now I can make sure the Villas of Positano are looking great all year long. If you are in my boat and work online in other cities, GreenPal is definitely an invaluable tool for you to use."
Stephanie Grindle
Lawn Care in Hollywood FL

"So I changed up all my lawn care scheduling to GreenPal after I found out how inexpensive they make lawn mowing. We live near the Orangebrook Country Club and we've been stuck paying $60, $70 per lawn mowing. I don't know if landscaping companies (at least the ones we have been hired) are raising the prices because they know we can afford it, but man they were draining us dry. We travel a lot too, so we didn't have much option or the time to look for cheaper alternatives. I just happened to stumble on GreenPal one day when I was checking Facebook, and I haven't looked back. How do you all even convince yard maintenance companies to keep their prices so low?? I haven't paid more than $50 since I joined, while my neighbors are still going at $70! Whatever you are doing, keep it up, because it sure has helped my family financially. Anyway, I just wanted to let you all know that I appreciate your hard work, because I would have been stuck paying that much from here until doomsday without your help, thank you."
Jeffrey Ladner
Lawn Cut in Hollywood FL

"We don't exactly live in the posh areas of Hollywood, but Liberia has been my family's home since the kids were born. Usually, I take care of the yard when I can, but lately since I broke my foot the yard had been going to hell, if we're being honest. I figured I would find someone online, but after a scam on Craigslist scared me off, I did as much research as I could into GreenPal. I think it was the fact that most of the business happens between you and the lawn mowing service via email, instead of the website, that got me. After a few emails I asked the gentleman to call me, and my worries were put to rest right away. Even though I have been hiring the same guy for awhile now, it's so much easier to pay through GreenPal, that way we can focus on keeping the yard clean. Plus, it's comforting to know that there are still other options for lawn care services in Hollywood, Florida in case this guy goes dark. I get new quotes every week, and that alone is great. It's amazing, and I don't know what I would have done without it. Unfortunately my son is a little too young to be recruited for manual labor, so we're thankful for GreenPal to help us out when I can't."
Joseph Taylor
Lawn Care Service in Hollywood FL

"GreenPal is so great! I don't think I have ever been on a service that is so streamlined like this. Lyft can't even say it's this easy, and I'm not just blowing smoke where the sun don't shine. I was gearing up for an afternoon of learning how the site works, but I didn't even need that! It turns out that all you do is say which day you want a lawn mowing, and local grass cutting services email you. A good idea too, because I am so ditzy about checking over every app I have that I would forget I even ordered one. I live in the Dania Beach area, and I had no clue just how many local lawn mowing services there were, let alone within a few miles of me. I was getting ready to pay a landscaping maintenance company in Hollywood, Fl to come out to the house with a surcharge for driving so long. And the yard maintenance man that came out from GreenPal was so respectful and did a great job. I'm thinking about hiring him from here on out through GreenPal, it just makes it so much easier than the old way of calling up and handling everything on the phone. You guys rock."
Not in Hollywood, FL?
Here are GreenPal's lawn serivce areas
Welcome, citizens of Hollywood, Florida! Are you looking for your next gardener, lawn mower, or landscaping company to help with your yard? You have come to the right place. Thanks to GreenPal, meeting, scheduling, and paying for your weekly lawn care service has never been easier. Gone are the days of digging through the phone book or rummaging bulletin boards. We have done the leg work to bring to you every independent lawn mower and contractor to your inbox, all from signing up with basic information.

Whether you live inland in Hollywood or smack dab in South Central Beach, you can be sure that there are at least a few landscapers in your area waiting to get your business. We know because we met each and every one of them, inspected their equipment, checked their business credit, and interviewed past customers to make sure that they are ready to give you the best grass cutting Hollywood, Fl has to offer. With GreenPal services, you will never be stuck negotiating arbitrary prices with landscaping companies. GreenPal has provided all the necessary tools like Google Maps in order to calculate a fair and decent pricing. For most homeowners, you will never pay more than $45 a lawn mowing. And, with GreenPal's online scheduling and automatic drafting, you will never have to worry about late charges or setting aside time every week to schedule a new lawn mowing. Signing up on GreenPal is easy, and won't take more than five minutes before lawn maintenance companies in Hollywood, Florida will be emailing you with their quotes. After that, it's an easy ride to your freshly cut lawn, all at the touch of a button. Also if wanting to hire a affordable grass cutting businesses in North Miami, Fl or if you live in another part of MIA and need to get yard mowing services near Palmetto Bay Fl GreenPal's landscape maintenance mobile app covers lawn maintenance in al of Dade County so you are covered.
Lawn Mowing Cost Calculator
Find out the average cost for Lawn Care Services In Hollywood Fl
About Hollywood Florida
Hollywood is a city in Dade, Florida, United States.
Not to be confused with the California cinema hub, Hollywood, Florida is a southeastern beachfront community in Broward County, Florida, more or less between Miami and Fort Lauderdale. It caters to snowbird tourism, who enjoy the vast choices in golf courses, seven beaches, and the famous Hollywood Beach Oceanfront Broadwalk, which has a variety of restaurants, clubs, bars, and shopping centers.

The city's founder, Joseph W. Young, was intent on bringing the same movie culture and industry to Florida, dubbing the town in 1925 the "Hollywood By the Sea." He decided to distinguish this from his other real estate property holding in New York, properly called "Hollywood in the Hills."
He knew the lucrative possibilities in developing Hollywood, FL into a resort city, as the year-round warm temperatures and wide spread of beautiful beaches would attract tourism in any part of the year. He set out on a decades-long plan to develop golf courses, luxury hotels (including the Hollywood Beach Resort), a main street for shopping, and country clubs. The plans took off without a hitch, and the city was wildly successful for the country's elite businessmen, celebrities, and other big players in the country's public eye.

The only set back Hollywood, Fl faced was in the 1926 hurricane, a devastation that no city on the coast of Florida escaped. Newspapers in the state were in agreement that Hollywood suffered the most damage than any other place in the state, second only to Miami's losses. Source: Wikipedia Hollywood, Fl
Save Time, Save Money,
Book a great lawn service now with GreenPal.