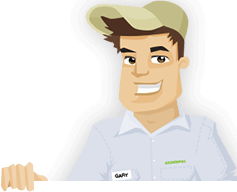 Needing your Lawn Cut?

Get Competitive pricing without the hassle

Book lawn mowing by a pro in Ocoee

Order lawn mowing now without calling around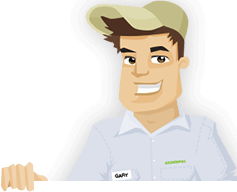 Needing your Lawn Cut?

Get Competitive pricing without the hassle

Book lawn mowing by a pro in Ocoee

Order lawn mowing now without calling around
Local lawn mowing services in Ocoee Florida
compete for your lawn

Here are Best Lawn Care Services in Ocoee, FL as of Sep, 2023
5 Star Ratings about GreenPal
Brenda Bailey
Lawn Maintenance in Ocoee FL

"I share a home with a roommate that we are renting in Ocoee Florida. The grass is his responsibility and I want away on a business trip only to come back to find that the lawn had grown to be 3 feet tall and that we were cited by the city of Ocoee Florida for tall grass in our yard. The city was going to send out their lawn maintenance crew to cut the lawn and mow the yard and send us a bill. They said it was going to be over $300 to get the yard back under control and I was about to freak out. Frantically, I'll begin calling every lawn cutting business in Ocoee from the Ocoee Florida Craigslist page. I was quoted lawn cutting prices all over the map, and I didn't really feel comfortable hiring any of the lawn mowing businesses I found on craigslist and then I saw an ad for GreenPal. I tried it out and we got hooked up with an affordable Ocoee lawn care service that got the lawn back under control for $75 bucks. Then we said the heck with it and hired them to mow the lawn every two weeks for the entire lawn mowing season for $25 per cut, you can say I was pleased."
Sarah Lopez
Yard Cutting in Ocoee FL

"I'm always looking for the easy way out when it comes to taking care of the lawn and yard maintenance, I don't need for the lawn to be perfect I just need to keep my neighbors happy. I could really care less what the yard and lawn looks like. So I was looking for an affordable lawn mowing and yard maintenance service for my for my home in Ocoee Florida. All of the lawn care services that came out to give me a lawn cutting quote wanted to also sell me on shrubs pruning, mulch, fertilizer, and a total yard maintenance package. I didn't really need all of those lawn care services, and all I wanted was a basic every two week lawn cutting, but nobody was interested in mowing the yard for me on every two week basis. That is until I found GreenPal and they set me up with a reliable affordable lawn mowing business right here in Ocoee to take care of my lawn cutting every two weeks. I love that I get to pay per yard cut and do not have to pay for a full yard maintenance contract."
Catherine Jackson
Lawn Mowing in Ocoee FL

"I usually mow my own grass but my lawn mower broke down and I started shopping online for what a new lawn mower would cost and decided that it might be cheaper just to pay a lawn care service. I didn't know what the going lawn cutting rate was for lawn maintenance and yard mowing in the Ocoee, FL area, so I decided to shop around and see if I could get some free quotes for affordable lawn care service in Ocoee. I called a few lawn cutting companies that I found on a Google search and not one of them even called me back. I called a lawn mowing business that was a referral from a friend and he came out and gave me a quote for $42 per lawn cut, I thought that was a little high for lawn mowing and then I stumbled onto GreenPal which got me five free lawn cutting quotes in minutes from lawn care professionals in Ocoee and Winter Garden, FL. I was not disappointed and I hired the cheapest lawn mower and they are now set up to mow every week for the rest of the year, I love technology."
Jo Reed
Lawn Service in Ocoee FL

"Most lawn services in the Ocoee FL area want you to sign a full landscape maintenance contract and I like to do some yard work around the house myself. For example, I like to prune my own shrubs and trim my own palm trees but most lawn care services in Orange county require you to sign a full yard maintenance package that includes all those services. After reading about GreenPal on the Ocoee FL Facebook group I decided to give GreenPal a try. Also a friend told me that they will let you set up and pay by each individual lawn cutting service and sure enough they were right. Now I just get my lawn cut every two weeks and pay after each mowing I love it, it has saved me time and money on my yard maintenance."
Not in Ocoee, FL?
Here are GreenPal's lawn serivce areas
Hello there and welcome to the online buyer's guide for lawn care services in Ocoee Florida, if you live in Ocoee, FL, Winter Garden or Clermont Florida and are needing your lawn cut or yard mowing then you are in the right place. Maybe your lawn has gotten to be a little tall and you are seeking a professional lawn care service in the Ocoee, FL area, well the good news is your search for a lawn care service in Ocoee is over. GreenPal is the easiest way in the world to find, schedule, and pay for a great yard cutting and lawn care company in the Ocoee Florida area. You'll notice on this page that there are five lawn care services with a little bit of background info about each of them. These are just a sampling of the lawn care services and yard cutting companies in Ocoee Florida that we have interviewed and prescreened for you to hire easily right now from this website or from the GreenPal mobile app.

How do we know these lawn care services are any good? Because we do the hard work of finding them, auditioning them and looking over their lawn cutting quality, speaking to other lawn service customers that they have cut grass for in the Ocoee Florida area, and also conducted an interview with them to make sure that they meet the GreenPal lawn care quality standards grade. After all of that we set them up on the GreenPal lawn care system so they can submit a lawn cutting quote for your lawn care needs and receive payments for the lawn cutting that you hire them for online.

After you sign up in 15 seconds you will begin receiving up to five affordable quotes for lawn cutting and and yard maintenance for your lawn. These lawn mowing quotes will be coming from some of the best lawn care services in Ocoee Florida, and you will be able to read over their reviews that other residents in the Ocoee Florida area have said about their lawn cutting capabilities. These are verified reviews from actual lawn mowing that each Ocoee lawn care service has performed on the GreenPal system for residents in Ocoee Florida and the Orange county area. None of the reviews can be gamed, each lawn care reviews is from a real GreenPal user in Ocoee, Winter Garden, or Clermont, FL.. So you so you can rest assured that you are hiring the best lawn cutting company and yard maintenance service in the Ocoee Florida area that you can, without the hassle of calling around and leaving voicemails and trying to get a lawn care service to come out to your yard to submit you a quote for lawn cutting. With GreenPal you are in control, and the lawn mowing estimates will be sent right to your email inbox and your smart phone. Then browse over the lawn mowing companies reviews and ratings and then easily hire one with a few taps on your smartphone or clicks of the mouse. Some of these lawn care businesses are part-timers and students at Rollins College and mow lawns as a means to pay for their tuition well and others are full-time lawn care professionals in Orange county and operate their lawn care business on the GreenPal system. Either way you are backed by the GreenPal guarantee. So take a break this weekend and hire a lawn care service with peace of mind in minutes

Also , if you are looking for lawn mowing services in Orlando Fl we also service Orlando and needing a lawn care service in Oviedo GreenPal also covers those areas as well.
Lawn Mowing Cost Calculator
Find out the average cost for Lawn Care Services In Ocoee FL
About Ocoee Florida
coee is a city in Orange County, Florida, United States. As of the 2010 census, the city had a population of 35,579.
In the mid-1850s, Dr. J.D. Starke, stricken with malaria, led a group of slaves, similarly stricken, to the north side of an open pine wooded lake that provided clear and clean water to avoid further malaria outbreaks. The camp built by the group provided a base of operations from which to commute during the day to work the fields near Lake Apopka and rest at night. As the camp grew into a village, it took the name Starke Lake, a name the lake upon which the group settled bears to this day.

The city's population increased further after the American Civil War as confederate soldiers and their families settled into the area, including Captain Bluford Sims and General William Temple Withers who wintered at the location. Captain Sims received a land grant for a 74-acre parcel to the west of Starke Lake in what is now the downtown portion of Ocoee on October 5, 1883. In 1886, Captain Sims, along with a group of original settlers, led an effort to have the town platted and changed the name to Ocoee, after a river he grew up near in Tennessee.[9] Ocoee is a Cherokee Indian word anglicized from uwagahi, meaning "apricot vine place" and this inspired the choice of the city's flower.
Bluford Sims began groundbreaking work in budding wild orange trees while in Ocoee. His commercial citrus nursery was the first in the United States in Ocoee, supplying many other groves in Florida with their first trees as well as shipping young citrus trees to California. The construction of the Florida Midland Railroad in the 1880s spurred growth in the area and many more settlers moved in

On November 2, 1920, after July Perry and Moses Norman, two black men, attempted to vote and encouraged other blacks to vote, the entire black population of the town was violently attacked. On the night of the massacre, white World War I veterans from throughout Orange County participated. At least 24 black homes were burned, the institutions constituting the black community were destroyed and Perry was lynched. Before the massacre, Ocoee's black population numbered approximately five hundred; after the massacre, however, the black population was nearly eliminated. For more than 40 years, Ocoee remained an all-white town Source: Wikipedia Ocoee, FL
Save Time, Save Money,
Book a great lawn service now with GreenPal.