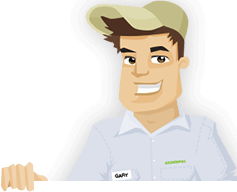 Needing your Lawn Cut?

Get Competitive pricing without the hassle

Book lawn mowing by a pro in Winter Park

Order lawn mowing now without calling around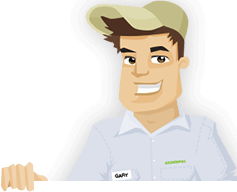 Needing your Lawn Cut?

Get Competitive pricing without the hassle

Book lawn mowing by a pro in Winter Park

Order lawn mowing now without calling around
Local lawn mowing services in Winter Park Florida
compete for your lawn

Here are Best Lawn Care Services in Winter Park, FL as of Sep, 2023
5 Star Ratings about GreenPal
Laura Cook
Lawn Maintenance in Winter Park FL

"I'm very loyal to my lawn care services and having used the same lawnmowing service business in Winter Park Florida for the past six lawn cutting seasons I hated to fire him but he just quit showing up on Fridays to cut the lawn like we agreed to. What amazed me was how hard it was to replace my lawn mowing guy. I tried a couple different lawn service referral websites that serve the Winter Park Florida area but all of them let me down. I even tried the craigslist Winter Park page and I got a couple of lawn cutting quotes there but nothing solid. It wasn't until I found the GreenPal lawn care app that I get hooked up with a reliable yard maintenance company in Winter Park to take care of my grass cutting for me. thank you GreenPal."
Beth Chamber
Lawn Cut in Winter Park FL

"I am a single mother on a tight budget and I was mowing my own yard but had to have back surgery last lawn mowing season. Looking around at my options to get an affordable lawn care service in Winter Park Florida was daunting. All of the lawn cutting services I talked to wanted me to sign up for a full yard maintenance contract that included shrubs, fertilizing, and reseeding of the turf. The problem was all of that was overkill for my yard and I was just wanting a basic lawn cutting every two weeks. I was delighted to find a GreenPal offered this basic level of lawn cutting service. I have set up yard mowing is the entire lawn cutting season with the the lawn care service in Winter Park they introduced me to and they come every two weeks to mow and I don't have to worry about it."
Thomas Gonzalez
Grass Cutting in Winter Park FL

""I live nearby Rollins College and usually cut my own yard. Having just moved to do the Winter Park, FL area I didn't realize how often the dang yard needed to be cut here. I am from up north where we have to cut the yard in the summertime but here in Winter Park Florida the grass has to be mowed year round. That did not jive well with my teaching schedule so reluctantly I had to hire a lawn care service to take the yard off my back. That was much easier than I anticipated because GreenPal found a reliable affordable lawn care service in Winter Park to mow the yard for me every 10 days. So I am happy now that the yard is one less thing I have to worry about.."
Jason Russell
Grass Cut in Winter Park FL

"It seems like every lawn care service in Winter Park is too busy to cut my grass when I need it done. I only wanted a basic lawn mowing done every two weeks and after calling dozens and dozens of lawn care services and yard maintenance companies in Winter Park Florida none of them would even return my phone call. Then I found GreenPal with a google search for lawn mowing service in Winter Park and they introduced me to a lawn care service cut my yard that very day. It was so easy that I decided to just have them cut the grass every two weeks for me. I guess you could say they sold me on regular lawn cutting service for my yard, so simple."
Not in Winter Park, FL?
Here are GreenPal's lawn serivce areas
Hello and welcome to the Winter Park Florida lawn care and grass cutting services guide. If you're needing your yard maintained or lawn mowing for your home in Winter Park Florida you have come to the right place. My name is Gary and it's my job to make sure you are satisfied with your entire GreenPal experience. GreenPal is the easiest way to find, interview, hire, and pay for lawn mowing, lawn cutting services and yard maintenance services in Winter Park Florida and Orange County area. GreenPal has gone out and done the legwork of finding the best lawn care services and yard maintenance business in the Winter Park area including the towns of Fairview Shores and Union Park Florida. I'm sure you are asking yourself how do we know these are the best lawn services in Winter Park, FL? Well let me explain the GreenPal lawn care services process to you a little bit.

We have interviewed hundreds of lawn mowing services throughout the Winter Park FL area to find the most reliable and affordable lawn care services that you can hire. We check over their lawnmowers then we talk to other lawn mowing service customers that they have cut grass for in Winter Park and Orange County. After that we make sure they are setup to handle lawn mowing payments on our system and then we make them do an audition lawn mowing and grass cutting to check over the quality of their lawn care service work to make sure it meets the GreenPal quality mowing standards. We look to make sure that they edge the grass all of their lawn care customers curbs and weed eat the grass around obstacles in the yard and then blow off the grass clippings to make sure the lawn is all nice and neat when they are done. After they meet the GreenPal standard we set Winter Park lawn care businesses up so you can hire them easily on this website or with the GreenPal mobile app.

Winter Park Florida is growing it was recently named one of the fastest growing communities in the state of Florida. That means that local lawn care services and lawn mowing business in Winter Park FL can be hard to get on the phone. Even though you may seen tons of lawn care businesses pulling lawn mowing trailers up and down Lakemont Avenue getting them to give you a lawn cutting quote for an affordable price is easier said than done. If you're looking for an affordable lawn cutting business you have probably found how hard it is to get one of them to even give you a lawn cutting quote. GreenPal eliminates all of this hassle by enabling you to get 3 to 5 free lawn cutting quotes with a few clicks of the mouse or tabs on your smartphone.

Some of the lawn care businesses that operate their yard cutting business on GreenPal in the Winter Park FL are part-time students at Rollins College college while others might be fireman in the Winter Park fire department. These part-time lawn care pros are owner operators of their small lawn care business and will be the perfect fit for your yard maintenance needs. Why? Because with GreenPal you can hire and pay them seamlessly and easily to come cut your grass. So take this weekend off and let a Winter Park lawn care services pro come mow your yard for you in Winter Park Florida. Let GreenPal help you with the headache of finding scheduling in paying the best lawn care service and affordable lawn cutting service in Winter Park. Also, if you need lawn care services in Altamonte Springs Fl GreenPal covers lawn mowing for that are as well as yard services in Winter Springs Fl.
Lawn Mowing Cost Calculator
Find out the average cost for Lawn Care Services In Winter Park FL
About Winter Park Florida
Winter Park is a suburban city in Orange County, Florida.
The Winter Park area's first human residents were migrant Muscogee people who had earlier intermingled with the Choctaw and other indigenous people. In a process of ethnogenesis, the Native Americans formed a new culture which they called "Seminole", a derivative of the Mvskoke' (a Creek language) word simano-li, an adaptation of the Spanish cimarrón which means "wild" (in their case, "wild men"), or "runaway" The site was first inhabited by Europeans in 1858, when David Mizell Jr. bought an 8-acre homestead between Lakes Virginia, Mizell, and Berry. A settlement, called Lake View by the inhabitants, grew up around Mizell's plot. It got a post office and a new name—Osceola—in 1870.

The area did not develop rapidly until 1880, when a South Florida Railroad track connecting Orlando and Sanford was laid a few miles west of Osceola. Shortly afterwards, Loring Chase came to Orange County from Chicago to recuperate from a lung disease. In his travels, he discovered the pretty group of lakes just east of the railbed. He enlisted a wealthy New Englander, Oliver E. Chapman, and they assembled a very large tract of land, upon which they planned the town of Winter Park. Over the next four years they plotted the town, opened streets, built a town hall and a store, planted orange trees, and required all buildings to meet stylistic and architectural standards. They promoted it heavily. During this time, the railroad constructed a depot (1882), connected to Osceola by a dirt road.
In 1972, Henry Swanson, an agricultural agent and "resident layman expert on Central Florida water," wrote a letter to the editor warning Orange County mayors of the sinkhole danger that could be posed by overdevelopment and excessive groundwater use. Swanson predicted that the west Winter Park area would be especially at risk. In May 1981, during a period of record-low water levels in Florida's limestone aquifer, a massive sinkhole opened up near the corner of Denning Drive and Fairbanks Avenue.

The sinkhole first appeared on the evening of May 8, 1981, near the house of Winter Park resident Mae Rose Williams. Within a few hours, a 40-year-old sycamore tree near her house had fallen into the sinkhole. The next morning, the hole expanded to nearly 40 feet wide. By early the next day, the hole was close to 40 feet wide. In a story in the Orlando Sentinel, she said that as the sun rose, she heard a noise "like giant beavers chewing" as the hole began to devour more of her land. The hole was collapsing rapidly. By noon, as she realized that her home was slipping into the expanding hole, she and the family evacuated and removed their belongings. Source: Wikipedia Winter Park, FL
Save Time, Save Money,
Book a great lawn service now with GreenPal.