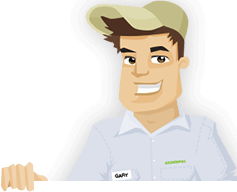 Needing your Lawn Cut?

Get Competitive pricing without the hassle

Book lawn mowing by a pro in Oldsmar

Order lawn mowing now without calling around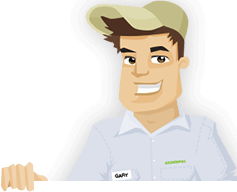 Needing your Lawn Cut?

Get Competitive pricing without the hassle

Book lawn mowing by a pro in Oldsmar

Order lawn mowing now without calling around
Local lawn mowing services in Oldsmar Florida
compete for your lawn

Here are Best Lawn Care Services in Oldsmar, FL as of May, 2023
5 Star Ratings about GreenPal
James Gamboa
Lawn Care Service in Oldsmar FL

"Have you ever had the case of the disappearing lawn guy? That happened to me and my roommate recently. We are renting a home in Cypress Lakes Preserve in Oldsmar Florida and we had to start push mowing our own yard again because the lawn care service that we were using just up and disappeared on us. We left him several voicemails, text messages, emails and he just disappeared off the face of the earth It seemed like. I didn't feel like waiting on him anymore so I did some searching on Facebook and found in the Oldsmar Florida Facebook group a recommendation for the GreenPal lawn care service mobile app. I signed up for lawn cutting quotes and received three offers to cut my yard within five minutes. After that I chose the cheapest lawn care service in Oldsmar that they sent to me he came out the next day to mow the yard and ended up doing a good job of cutting our grass. Problem solved."
Juan Smalley
Lawn Mowing in Oldsmar FL

"I have a vacation home in Oldsmar FL, and I live out of state and the thing I like the most about GreenPal is that I can manage my lawn maintenance and yard care service remotely without having to be at the house to meet the lawn maintenance company. I receive pictures of the completed mowing every week when the lawn cutting service comes out to cut the grass. That way I know that I'm not getting billed for any lawn cuttings that I did not receive, and did not order. That was not a problem with previous lawn cutting services in Oldsmar, FL that I have used to maintain the property for me. I am looking to buy another home and I will be using GreenPal to maintain that yards maintenance as well. GreenPal makes everything smooth and easy and I appreciate their lawn maintenance service."
William Tanaka
Lawn Mow in Oldsmar FL

"I live in near East Lake Woodlands Country Club and usually mow my own yard, however due to a recent back injury I can no longer push mow my grass anymore. I'm tight with my home maintenance budget ,so I was wanting to get out for $50 a month or less on the lawn maintenance, but every other lawn care service I called in Oldsmar wanted $100-$150 per month for 12 months out of the year. GreenPal set me up for every two week lawn cuttings for $25 per mowing which in the warm months $50 a month from March through November and then I have them a one time per month during the winter time. GreenPal offered offer just the right amount of lawn care service I needed, at the right price, without having to call around and wait on lawn maintenance quotes and argue and haggle with different lawn cutting services near me in Oldsmar Florida."
Karen Martin
Lawn Mowing in Oldsmar FL

"I found a great local lawn care service on GreenPal last lawnmowing season and they mowed the yard five times for me before the cool weather came and my grass only needed the lawn cut one time per month. After the most recent leaf cleanup the lawn maintenance company did for me I felt like GreenPal and the lawn care service I'm using which is called 813 lawn care deserved a good rating for the lawn maintenance they are doing for my home in Hunter's Trail. They have to use a push mower in the backyard because my fence gate is only 20 inches wide. Every other lawn care service that I had hired in Oldsmar Fl didn't want to mess with that, but the lawn care service that GreenPal introduced me to has no problem with accommodating my yard maintenance needs."
Not in Oldsmar, FL?
Here are GreenPal's lawn serivce areas
Hello there welcome to GreenPal's online ordering page for yard maintenance services and lawn care services in Oldsmar Florida. If you live in the Cypress Lakes Preserve, Hunter's Trail, Kingsmill neighborhoods or over by R E Olds Park in Oldsmar and are needing lawn care services, then you are the right place. GreenPal has done the hard work of finding the top 10 best lawn care services in Oldsmar with the most reliable lawn cutting rates, and the most affordable and reliable track record for maintaining yards and cutting grass all over Oldsmar. You might be wondering how do we know these lawn mowing companies are any good at cutting grass. Well we vet each and every lawn mowing business and each lawn care business has to pass a rigorous series of quality checks. We look over their lawnmowers to make sure that they have commercial quality lawn cutting equipment and not residential based lawnmowers. We talk to their past lawn cutting customers and asked them to grade their lawn care service that they received from them, and their lawn care professionalism. We have them do an audition yard cutting for another GreenPal client in Oldsmar Fl, area and we took over the quality of their lawn mowing skills. We look for things like do the edge the grass, blowing off the grass clippings after they are done mowing the yard, do they pull weeds if the customer wants it etc. Basically all the lawn care services like that that most people want when maintaining the yard.

After they pass this rigorous series of quality checks, we set their lawn care company in Oldsmar up to run their business on the GreenPal lawn care service mobile app. Why does this matter? Because I'm sure you've tried calling around several lawn care services near me in Oldsmar to try to get a cost or price quote on how much it was going to cost you to mow your yard. I imagine you've probably left a dozen or so voicemails and haven't even gotten a phone call back to get a lawn cutting price quote? Am I correct? Well now with GreenPal you can or lawn mowing online or from the on-demand lawn care service mobile app without even having to make a phone call. That's right you're in control. You will get four or five free lawn cutting estimates email right to your inbox, then you can read lawn care service reviews the other residents in Oldsmar Florida area have said about the quality of their lawn care service. And then you can make an informed hiring decision and rest asured that you will not pay until you are satisfied with the lawn cutting that you received. Ransom E. Olds stood for quality, and so does GreenPal with how it recruits lawn care services in Oldsmar to join the lawn care community. So whether you live by Tampa Bay Downs, Mobbly Bayou or by Canal Park, GreePal has dozens of qualified lawn care services ready and waiting to cut your grass. Just click on the button at the top of your screen to get started. Also if you need local lawn mowing services in Dunedin FL or wanting to hire a local lawn maintenance affordable lawn cutting service in Palm Harbor FL nearby me GreenPal also has some very reliable lawn care services in those parts of St Pete and Tampa Bay as well.
Lawn Mowing Cost Calculator
Find out the average cost for Lawn Care Services In Oldsmar Fl
About Oldsmar Florida
Oldsmar is a city of 13,591, as of the 2010 census, in Pinellas County, Florida.
Oldsmar is a city of 13,591, as of the 2010 census, in Pinellas County, Florida, United States. The Oldsmar name dates to April 12, 1916 when automobile pioneer Ransom E. Olds purchased 37,541 acres of land by the northern part of Tampa Bay to establish "R. E. Olds-on-the-Bay". The name was later changed to Oldsmar, then to "Tampa Shores" in 1927, and finally back to Oldsmar in 1937. Ransom Olds named some of the original streets himself, such as Gim Gong Road for Lue Gim Gong.

Oldsmar includes several parks along Tampa Bay, historic bungalows, a downtown, and a commercial area along West Hillsborough Avenue. The historical society operates a museum in Oldsmar, and the city erected a new library in 2013.
There were only a handful of settlers in the area in 1916 when Ransom Eli Olds decided to purchase 37,541 acres on the northern tip of Tampa Bay from Richard Peters. At the age of 52, the inventor of the Oldsmobile and REO cars embarked on a grand undertaking, desiring to turn this untamed land into a bustling community.

The early settlers sourced their drinking water from cisterns and individual wells. Cheesecloth was used to sieve out the mosquito larvae. The city built a tower in the 1920s, into which water was pumped every morning; sulfur water flowed from the taps. A faucet with St. Petersburg water was installed by the railroad tracks, becoming a popular source for drinking water. The nearest stores were in Tarpon Springs and Dunedin. Source: Wikipedia Oldsmar, Fl
Save Time, Save Money,
Book a great lawn service now with GreenPal.