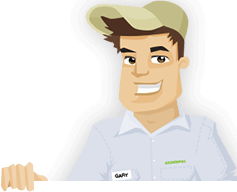 Needing your Lawn Cut?

Get Competitive pricing without the hassle

Book lawn mowing by a pro in Brandon

Order lawn mowing now without calling around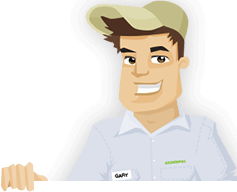 Needing your Lawn Cut?

Get Competitive pricing without the hassle

Book lawn mowing by a pro in Brandon

Order lawn mowing now without calling around
Local lawn mowing services in Brandon Florida
compete for your lawn

Here are Best Lawn Care Services in Brandon, FL as of Jun, 2023
5 Star Ratings about GreenPal
Laura Wynn
Lawn Mowing Service in Brandon FL

"My roommate and I rent a home in Brandon Florida and typically we have cut our own grass however both of us have gotten busy with work and have resorted to hiring a lawn care service nearby in Brandon to take care of our yard for us for a cheap cost. This was not as easy as I thought it would be as four different lawnmowing service companies in Brandon Florida have flaked out on us In the last two lawn mowing seasons, that's why I try to use the GreenPal app because they ensured me that the same lawn mowing contractor would show up each week and boy did they deliver this! It save a major headache for us dealing with the lawn and yard."
Arthur McGuire
Lawn Mowing in Brandon FL

"My wife usually cuts the grass but to be honest she doesn't do a very good job on the mowing lol. I would mow my own lawn myself however I just do not have the time anymore, it seems like, so rather than argue with her about who is going to do the lawn edging and grass raking each week. I just decided to hire a lawn care service for our home in Valrico Florida, and I thought that would be the easy part however finding a reliable solid lawn mowing service to do a better job than my wife was a total pain, that is until I found the GreenPal app and they let me try three different lawn mowing businesses in Brandon, Florida nearby, one of which we settled with to take care of the yard maintenance and it has been smooth sailing ever since."
James Davis
Lawn Service in Brandon FL

"I just moved to Hillsboro County right between Brandon and Valrico Florida from up north and the first thing I noticed was geez does the lawn and grass grow so fast here and it never quits growing. Seems like my Saint Augustine grass needs to be mowed every single week which is a total surprise for me, I would rather be watching The Tampa Bay Buccaneers on a Sunday as bad as they are rather than cutting my lawn that's why I jumped on the GreenPal app when it was recommended by a friend and just ordered a professional lawn mowing service in Brandon Florida to take care of my grass for me and now I got my weekends back."
Francisco Doran
Lawn Mowing in Brandon FL

"I prefer to have the best looking yard on the block, growing up my dad taught me to take pride in how the yard looks so I have been through several lawn care companies in Brandon Florida over the past five lawn mowing seasons and none of them could make me happy because they would do a rush job cutting the grass to try to get in and out of the yard as rushed as possible but I found out that the lawn care services that GreenPal has found to operate on their mobile app do a better job and take their time cutting the lawn so I'm sticking with them and forgetting the hassle of managing a lawnmowing company or yard maintenance service forever."
Not in Brandon, FL?
Here are GreenPal's lawn serivce areas
Hi there my name is Gary and first let me welcome you to the online ordering page for lawn mowing and lawn care services in Brandon Florida, if you are needing to get your lawn cut then you are at the right place. Just click the orange button and get five free lawn mowing and yard cutting quotes for your yard in Brandon Florida or Valrico Florida.

I imagine that your grass might be super tall right and you are in search of a lawn care service in Brandon, FL to come cut your yard for you correct? Well, no worries even if your lawn is super tall or you just need an ongoing yard mowing service the GreenPal team has done the hard work of going out and finding the top 10 best lawn care services and yard cutting businesses in Valrico Florida and Brandon Florida for you. We have done the hard work of interviewing them, talking to their previous lawnmowing customers, checking over their lawnmowers to make sure they are professional grade, and even auditioning them with a audition lawn cutting for another GreenPal client in Hillsborough County. So if you're looking to to hire a lawn mowing service for one time or weekly or every two week lawn cuttings then just click the orange button to start off with 3 to 5 free lawn cutting quotes from pre qualified lawn mowing services around you in Hillsborough County and specifically the Brandon and Valrico areas. Also, if you live nearby and need lawn care services in Lakeland Fl we have great lawn care services there as well as over the bridge to get lawn care mowing in Palm Harbor Fl

Brandon Florida is booming, as one of the biggest suburbs of Tampa Bay area in the recent census it has over 100,000 residents, many working-class families have settled down in the Brandon area and because the local economy is doing so well few people these days have time to cut their own grass. It just makes sense to pay a lawn cutting service in Brandon Florida to come mow your yard for you rather than mowing it yourself. You have probably seen dozens and dozens of lawn mowing business in Brandon riding up and down Parsons Ave and Brandon Boulevard and thought I'll give one of these lawn guys a shot, but the problem is it is hard to get a lawn care service on the phone and how do you know the lawn mowing business is any good at cutting grass?

Well, that is where GreenPal solves that problem for you because the lawn cutting services in Brandon, Seffner, Valrico, and Riverview Florida that we have prequalified and auditioned for you run their entire lawn mowing business on the GreenPal lawn mowing app so ordering lawn cutting online for your yard nearby in Brandon from local lawn mowing businesses is as simple as a few taps on your mobile app or clicks of the mouse. Life is too short to cut your own grass order reasonably priced lawnmowing from a professional in Brandon Florida or Valrico Florida online now. It is our pleasure to serve you.
Lawn Mowing Cost Calculator
Find out the average cost for Lawn Care Services In Brandon Fl
About Brandon Florida
Brandon is an unincorporated community and census-designated place in Hillsborough County, Florida.
Its history began on January 20, 1857, when John Brandon (1809–1886) arrived at Fort Brooke (now Tampa) from Mississippi with his first wife Martha (1813–1867) and six sons. At first he moved his family to what is now the Seffner area. Then in August 1858, John Brandon purchased 40 acres in the New Hope area (now Brandon) and 160 acres later on and then named his land "Brandon". John and his second wife Victoria's house was located on what would become the corner of Knights Avenue and Victoria Street. Four years later, the New Hope Church was built on land donated by Brandon. Besides being the first church in the community, it also served as Brandon's first school.

In 1890, the Florida Central and Peninsular Railroad came through the area, encouraging the people of New Hope to build a depot on Moon Avenue. Charles S. Noble, an engineer for the FC&P, was asked to plat approximately forty acres of land north of present-day State Road 60, south of Lake Meade, east of Kings Avenue, and west to Parsons Avenue. Filed on April 24, 1890, the surveyor named the community in honor of John Brandon and Noble Street for himself.[5]
In 1959, the Brandon Chamber of Commerce was formed to help promote business and growth. By the early 1960s, Brandon's population was 8,000, and it was estimated that one new family moved into town every day. Brandon began spreading out into the bordering communities of Limona, Seffner, and Valrico; Hopewell Road became four lanes wide and was designated State Road 60. Soon, the town's first shopping center, Brandon Center, was built, and Brooker Elementary School and the Brandon Swim and Tennis Club opened in 1965. In the next few years, Kingswood Elementary School, the Brandon Public Library, and many housing developments, shopping centers, and golf courses further fueled or reflected the influx of new residences and businesses.

By the 1970s, growth was causing traffic congestion, as approximately 430 commercial and service businesses, three malls and a population of 40,000 were all contained within a 6-mile radius. Source: Wikipedia Brandon, Fl
Save Time, Save Money,
Book a great lawn service now with GreenPal.