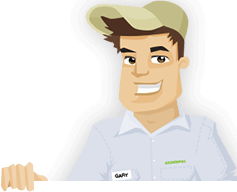 Needing your Lawn Cut?

Get Competitive pricing without the hassle

Book lawn mowing by a pro in Tampa

Order lawn mowing now without calling around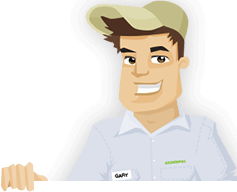 Needing your Lawn Cut?

Get Competitive pricing without the hassle

Book lawn mowing by a pro in Tampa

Order lawn mowing now without calling around
Local lawn mowing services in Tampa Florida
compete for your lawn

Here are Best Lawn Care Services in Tampa, FL as of Sep, 2023
5 Star Ratings about GreenPal
George McBride
Lawn Mowing in Tampa FL

"After needing to find a way to reduce my monthly expenditures for yard maintenance I started searching for lawn care prices in the Tampa Bay area online and came across this GreenPal website. GreenPal was just what I was looking for a way to get multiple competing offers for yard maintenance and grass cutting without having to do all of the headache of calling around and begging local yard cutting services to give me a price on lawn mowing. GreenPal did all of that hard work for me actually found me a grass cutting service that was $10 per lawnmowing cheaper than what I was paying. So it saved me $20-$30, and in my opinion is worth making a switch and if I'm honest it's just easier doing this stuff online anyways."
Joseph Anguiano
Grass Cutting in Tampa FL

"After traveling for work for a few weeks I shamefully let my yard and grass grow over 2 feet tall. When I got home and saw how tall my yard was I freaked out. First off I knew there was no way that my push mower was going to be able to tackle the thickness and height of the yard had grown to be. Secondly I was terrified as of what I thought it was going to cost me to get the lawn cut back under control again. I started out with craigslist and start searching for lawn mowing services near me and Tampa and because I live in North Tampa nobody wanted to come up there to mow my yard for less than $100 bucks. I've been started searching around on the north Tampa Facebook group and that's when I learned about the GreenPal yard maintenance website. After jumping on GreenPal I got hooked up with 813 lawn care who came out and got my yard back under control and I have to admit everything was so smooth no I just went ahead and booked every ten-day lawnmowing services from here on out and I'm not going to mess with the yard maintenance anymore myself."
Helen Carter
Lawn Mowing Service in Tampa FL

"All I wanted was just a grass cutting service to come and mow my yard in Tampa every two weeks. I didn't want to sign a contract for lawn maintenance and I sure didn't want somebody coming every seven days to go cut my yard. Let's face it, my yard is not going to win any better homes and Gardens awards on I'm not looking to spend a bunch money on improving my landscaping or turf grass. I just wanted to basic grass cutting every two weeks nothing more and nothing less. While I asked and almost even pleaded with my last lawn care service I was using to only come every two weeks they refused and basically drop me as a grass cutting client. It wasn't until I started searching for lawn care services near me in Tampa on Google and came across the GreenPal website was I able to get this problem resolved. GreenPal got me set up with a solid local lawn care service who is fine with every two week yard maintenance. Problem solved."
Eric Tello
Yard Mowing in Tampa FL

"If you're looking to cut out the nonsense with hiring a lawn care service in Tampa I recommend you check out GreenPal. After getting stood up by three different grass cutters near me in South Tampa I was so frustrated I almost gave up. The GreenPal lawn maintenance app went out and fetch me for lawnmowing prices from local lawn care services in Tampa who all really wanted to mow my yard. I hired Robert Miley lawn care He is doing such a good job and I recommended him and the green pal platform to four of my neighbors in South Tampa since then. GreenPal really does take out the guesswork and headache of getting reliable yard maintenance services without all of the hassle."
Not in Tampa, FL?
Here are GreenPal's lawn serivce areas
Well if you're looking for reliable lawn care service in Tampa Bay Florida and your grass has gotten to be tall it can be frustrating finding a local lawnmowing service to come out and take care of your grass cutting for you. For some reason even though you see tons of lawn care services riding up and down the Selmon Expressway , but when it comes time to hire a local lawn mowing service to cut your grass that proves to be more difficult than it needs to be. I am guessing your grass is probably over eight or 10 inches tall and you're looking for a reliable lawnmowing service to take care of the overgrowth for you, am I correct? Well don't worry about it now you have arrived to GreenPal, the easiest way to hire a lawn care service in Tampa Bay to take care of your yard maintenance for you. The reason we builtl GreenPal is that it's just too hard to find a solid lawnmowing service to come out and cut your grass and charge you by the individual grass cutting. Many lawn care services in Tampa Bay will not take your lawn and landscaping maintenance on your yard maintenance unless you sign a full scope year-round landscaping maintenance contract with them.

We think that's ridiculous and we think that most folks in Tampa just want a basic grass cutting on a weekly landscape maintenance program or every two week lawn maintenance schedule. And if that is what you were looking for them this is the easiest way to get that. GreenPal has built a custom built solution for lawn care services in Tampa to operate their yard mowing business online. Everything from scheduling, to submitting prices for grass cutting services to local residents in the Tampa Florida area, to billing and payment is all handled online seamlessly on the GreenPal website and the GreenPal yard maintenance mobile app. This means that now you can get up to get five free lawnmowing estimates from local lawn care services that cut grass all over the Tampa Bay area in a matter of minutes rather than hours. Then you can read reviews that other people in the Tampa Florida area have said about their yard mowing skills and hire the best landscaper that you want to work with for your yard's maintenance this lawn care season. No matter if you live in South Tampa or anywhere in the Tampa Bay area GreenPal has attracted dozens and dozens of qualified lawn care services that are plugged into GreenPal technology enabling you to quickly get grass cutting prices, compare reviews about local lawn care services, and make an informed hiring decision for who you want to cut your grass and maintain your landscaping in less than 45 minutes. So no matter if you live over by Tampa's Lowry Park Zoo or over by the University of South Florida in Tampa Bay Florida GreenPal has got your back and can set you up with the best lawn care services in South Tampa and all of Tampa bay area. Should you have any questions after you create your GreenPal account about who to hire for your yard maintenance this year do not hesitate to reach out and we would be glad to assist. Also if you do not live in the Tampa Bay area you can use GreenPal to order lawn care service in Brandon Fl, Dunedin, Countryside, Oldsmar, & Saftey Harbor. and also lawn mowing businesses in Riverview Fl if you need a good referral for that part of Tampa Bay.
Lawn Mowing Cost Calculator
Find out the average cost for Lawn Care Services In Tampa Fl
About Tampa Florida
Tampa is a major city in, and the county seat of, Hillsborough County, Florida.
Tampa grew considerably as a result of World War II. Prior to the United States' involvement in the conflict, construction began on MacDill Field, which served as a main base for Army Air Corps and later Army Air Forces operations just before and during World War II, with multiple auxiliary airfields around the Tampa Bay area and surrounding counties.

At the end of the war, MacDill remained as an active military installation, while the auxiliary fields reverted to civilian control. Two of these auxiliary fields would later become the present-day Tampa International Airport and St. Pete–Clearwater International Airport. With the establishment of an independent U.S. Air Force in 1947, MacDill Field became MacDill Air Force Base.
According to the United States Census Bureau, the city has a total area of 175.3 square miles, including 113.4 square miles of land and 61.8 square miles of water. The highest point in the city is only 48 feet above sea level. Tampa is bordered by two bodies of water, Old Tampa Bay and Hillsborough Bay, which flow together to form Tampa Bay, which in turn flows into the Gulf of Mexico.

The Hillsborough River flows into Hillsborough Bay, passing directly in front of Downtown Tampa and supplying Tampa's main source of fresh water. The Palm River is a smaller river flowing from just east of the city into McKay Bay, which is a smaller inlet, sited at the northeast end of Hillsborough Bay. Tampa's geography is marked by the Interbay Peninsula which divides Hillsborough Bay (the eastern) from Old Tampa Bay (the western). Source: Wikipedia Tampa, Fl
Save Time, Save Money,
Book a great lawn service now with GreenPal.