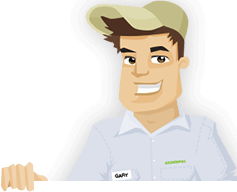 Needing your Lawn Cut?
Get Competitive pricing without the hassle
Book lawn mowing by a pro in Mc Minnville
Order lawn mowing now without calling around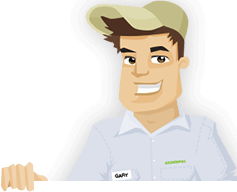 Needing your Lawn Cut?
Get Competitive pricing without the hassle
Book lawn mowing by a pro in Mc Minnville
Order lawn mowing now without calling around
Local lawn mowing services in Mc Minnville Oregon
compete for your lawn

Here are Best Lawn Care Services in Mc Minnville, OR as of Sep, 2019
Here are a few 5 Star Ratings from GreenPal users
Claud Fuller
Lawn Care Service in Mc Minnville OR
Everyone at Portland Mows was very upbeat and positive about mowing my lawn. They did very well with cutting the grass here in Columbus Village. They not only got the lawn cut, but they also cleaned around all the trees around my yard. They cleaned up the leaves and branches first, of course. I asked them about the irrigation system at my yard, and they were more than happy to clean off the sprinkler heads. I love that they enjoy the work that they put in and never whine about what's around. If anything, they like solving yard care problems.
Jason Blewett
Lawn Cutting in Mc Minnville OR
I reached the people at My Good Neighbor to come to my home in Shadden Claim because they offered some of the lowest rates for lawn mowing I've found in forever. What I got was a service that was so well-handled and cared for that I would have thought I'd have to spend more on it. The team at My Good Neighbor cleaned up my yard and watered everything well. They knew how to maintain my yard the right way. The workers were exceptionally positive and upbeat about what they could do for me. I am glad that I contacted My Good Neighbor for help with my yard.
Allan Cantrell
Grass Cutting in Mc Minnville OR
Everyone at Portland Lawn Pros knew what they were doing for my lawn the moment they came over to my home in the Orchard View neighborhood. They cut my grass to the proper height and also trimmed the bushes near my front door, so they would both look clean. My yard looks much more beautiful than it initially did, not to mention it does not look as though it had been abandoned. I also talked with them about cleaning out the dandelions near my mailbox. They cleaned off the dandelions without hurting the grass or the mailbox, not to mention they didn't leave any residues or other things all around.
Janet Gaskin
Lawn Service in Mc Minnville OR
The trees around the front of my home in the Grandhaven area are tough for me to try and care for on my own. Fortunately, the team at Oregon Pro Landscape has been able to help me with my trees throughout the year. They can prune dead branches, remove weeds from the base, clean up the leaves and branches that fall, and even remove snow from the trees in the winter. I appreciate the hard work they put in because those trees are pretty close to my house. They always ensure my trees are cared for to where their branches won't bump into my home all day long.
Not in Mc Minnville, OR?
Here are GreenPal's lawn service areas
Lawn Mowing Cost Calculator
Find out the average cost for Lawn Care Services In Mc Minnville OR
The efforts for trying to care for a lawn in McMinnville OR can be frustrating. There are plenty of things that will go towards caring for your yard, from mowing the lawn to aerating the grass bed. All the trimming and edging around your yard and the need to prune your trees and bushes can make it all seem like it requires more effort than what you can afford to handle.
That's why it helps to find a professional team in the area that can help. But the process of finding a quality team might be a challenge for you to handle. Fortunately, the GreenPal app is here to help you with finding a quality team that will serve the many unique needs you have for a lawn in the McMinnville area.
You can find teams that will come to your home regardless of where in the McMinnville area it is located. You can ask someone to come over to a lawn in Grandhaven that needs to be cleaned up every week. You could also have someone come to a commercial site in Hembree that needs to have its trees and bushes groomed on occasion.
The services that the lawn care providers listed on GreenPal have to offer will cover all the unique needs you might have for your lawn. You can read the descriptions of each team listed on the app. These include organizations that specialize in everything from lawn mowing to landscaping. Some groups focus on specific tasks, but you'll find plenty of entities that cover all the outstanding needs you have for your yard. You can trust the teams on the app whether they're coming to a home on Fellows Street or somewhere closer to the highway.
Each of the groups you'll read about on the GreenPal app are easy to trust. These include teams that are supported by the McMinnville Area Chamber of Commerce. Each unit is reviewed carefully to ensure you're only going to hire a trustworthy and useful team that recognizes what you need.
It is free to use the GreenPal for your research and hiring needs. You only need to spend money on the actual cost of getting a lawn care provider to take care of your yard.
The app is perfect for everyone in McMinnville OR, including people in smaller trailer parks like Squires Estates. You can also see what we have to offer if you have a commercial property in McMinnville as well. This includes one of the many vineyards in the McMinnville area.
Download the GreenPal app to start finding quality lawn maintenance teams who can help you with the unique needs you have for your yard in McMinnville. You will appreciate the thorough work that the teams we list on the GreenPal app have to offer. You will especially enjoy how easy it will be for you to find the right lawn care providers who understand what you need the most for your yard without putting up a struggle in the process.
About Mc Minnville Oregon
Mc Minnville is a city in Oregon, United States.
McMinnville Oregon is a city in central Yamhill County. The city is on Oregon Route 99W and is about 40 miles south of Portland and 45 miles north of Corvallis. The South Yamhill River flows on the southern end of the city. McMinnville has a population of approximately 35,000.
Organic Valley has a significant work presence in McMinnville. The company is a farmer-owned co-op that produces organic dairy products. Cascade Steel also has a large factory in the area.
The McMinnville School District operates nine schools in the area. There are about 6,500 students served by the schools and 700 employees in the district. McMinnville High School is the largest school in the district.
Linfield College is in McMinnville. The private school is linked to the American Baptist church. About 2,000 students are enrolled at the college every year.
The News-Register provides newspaper service to McMinnville twice a week. The paper is delivered on Wednesday afternoons and Saturday mornings.
McMinnville OR was founded in 1856 by William T. Newby. Newby arrived in the area after traveling the Oregon Trail. He built a mill in the area and named the city after his home of McMinnville, Tennessee. The city would be incorporated as part of Yamhill County in 1876.
McMinnville holds a claim as being the wine capital of Oregon. The McMinnville American Viticultural Area or AVA is a segment of the larger Willamette Valley AVA. The vineyards around McMinnville are all from 200 to 1,000 feet above sea level to ensure they can grow. There are more than ten wineries based out of McMinnville. Among the grapes produced by the vineyards include the pinot blanc, pinot noir, and Riesling grapes.
McMinnville is home to an annual UFO Festival. The festival is held in honor of a possible sighting of an unidentified flying object in the McMinnville area in 1950. The UFO festival is the second-largest such event in the country behind the event in Roswell, New Mexico.
Tired of unreliable lawn services?
So are we... See how it works
Recent lawns mowed in Mc Minnville, OR
by GreenPal's community of lawn care pros
Save Time, Save Money,
Book a great local lawn service now with GreenPal.