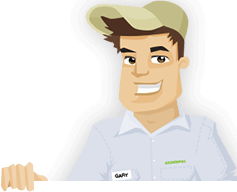 Needing your Lawn Cut?
Get Competitive pricing without the hassle
Book lawn mowing by a pro in San Diego
Order lawn mowing now without calling around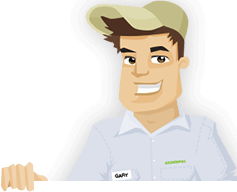 Needing your Lawn Cut?
Get Competitive pricing without the hassle
Book lawn mowing by a pro in San Diego
Order lawn mowing now without calling around
Local lawn mowing services in San Diego California
compete for your lawn

Here are Best Lawn Care Services in San Diego, CA as of Sep, 2019
Here are a few 5 Star Ratings from GreenPal users
Chris Johnson
Lawn Cutting in San Diego CA
GreenPal is very useful, especially if you are someone who consistently needs affordable lawn care. I do not spend a lot of time at home, but my family has their whole life on there. I am not going to have my wife try and go out there and mow the lawn herself, so thankfully GreenPal makes it so much easier. I spend no more than a few minutes every week to make sure I hire a cheap lawn mower in San Diego, CA that can go over to the house in Carmel Valley and that is that. I don't think that I am hiring more for lawn mowing near me, but when I do it is a lot easier than calling and trying to coordinate payment with my wife. Instead, I just pay the lawn maintenance company in San Diego, California through GreenPal and don't think any more of it. I would definitely recommend GreenPal to my friends, especially because a lot of my coworkers are in the same boat as I am with their home.
Abby Garcia
Lawn Mowing in San Diego CA
I signed up for GreenPal after our landlord was threatening to fine us for not keeping up with the yard. Apparently it was bad enough for the city to send us a warning. But we were okay with it, because I had already heard about GreenPal, I just had to sign up real quick and we took care of it right away. We hired a local yard maintenance in San Diego, CA and he came over the next day. Took care of the problem right away, none of us were even back from our morning classes at UCSD. I think the best part about it is that we can fix up and set an appointment online, that and the fact that it is pretty much the cheapest option for affordable yard maintenance in San Diego, California. When we split it up between the roommates, the cost is pretty much a few bucks, so we are really grateful you kept us college kids in mind when you came up with your business model!
Adrian Lozano
Grass Cut in San Diego CA
I was so surprised to find out something like GreenPal existed! I guess I shouldn't be so amazed, though, I have seen some pretty crazy apps and services these days. This one seems like it was made just for me though! I cannot tell you exactly how long it has been trying to find cheap landscaping in San Diego, CA, but I can tell you that it has been a heck of a battle trying to coordinate with them. If it isn't a call that wasn't picked up or followed up, or a company that completely doesn't show up no matter how many times I have called them, it just has not worked as smoothly as it has been on GreenPal. I didn't even need to get on the phone with GreenPal! I did everything from the website and it took like twenty minutes max! I live out in La Jolla Shores, so you would think there would be enough business for someone to put GreenPal on the ropes, but so far you guys are really showing up the competition. I am happy with it so far, and I don't see myself using any other service, unless something comes along where I can find the best landscape maintenance in San Diego, Ca for free.
John Bauer
Grass Cutting in San Diego CA
GreenPal is pretty good, it has all the functions that need to work at least. Not as smoothly designed as it can be, but as far as functionality it works great. I live right by Grossmont College, so there are tons of options to choose from as far as landscape maintenance service in San Diego, CA goes. I wasn't looking for a full-blown lawn maintenance company in San Diego, I just needed a local lawn mower near me that could do the job quickly and in good taste. I have met with a lot of lawn mowing services in San Diego that talk a big game about their lawn mowing techniques, but really I just someone to keep the grass trim. Yes I know that lawn maintenance includes growing my grass in a healthy way, but really I just need it to look nice, that's it. The lawn mower I heard got on board with me and does just that and nothing else, and I am really grateful for that.
Not in San Diego, CA?
Here are GreenPal's lawn service areas
Lawn Mowing Cost Calculator
Find out the average cost for Lawn Care Services In San Diego CA
The lawn care industry has been long overdue for overhauls as far as its logistics go. How is it that with the powers of the internet, people are still struggling to find the best deals in affordable lawn care in San Diego, CA? When we began this project, we were amazed at the sheer volume of options for local lawn mowing in San Diego and other major cities in the United States. How was it that with all the small companies who are ready to provide affordable lawn mowing and lawn maintenance in San Diego could not reach their market?
That is because a lot of the local lawn mowers in San Diego, Ca spend more time actually taking care of lawns rather than reaching out to their community. A lot of these amazing services are one-man shows. Very few of them have more than four employees, so the best they can do is walk a few houses in each direction and leave a card. That means a small-time lawn mowing service taking care of homes in Mira Mesa might never leave the area due to the sheer volume of work.
All those problems are gone though, because we have provided for a safe place on the internet where the best landscaping in San Diego, Ca can have a slot to put their best foot in. Whether that means allowing a pruning-only business or backyard startup their spot on GreenPal, so be it.
We know what it is like to strive for a good face in the market. Before we began GreenPal, we were actually an affordable lawn care service ourselves. It was how we paid for college, and in those days a college education could still be funded like that. Imagine that? When business was good and we had a whole week's worth of lawn mowing in front of us we could not be happier. But when a rut hit and we could not find a lawn to be mowed within a few miles of us, we had to take to the streets and track our clients down.
That is where GreenPal comes in. When we first started this platform, we wanted to help both sides of the market, people who need lawn mowing and professional landscapers who can give that to them.If it hadn't been for us walking our lawn mowers up and down neighborhoods, we would never have had come up with it. We know exactly what it means for a lawn maintenance company in San Diego, California to be on the down, so we decided to fix our own problem.
When it came down to it, GreenPal was borne out of necessity, a lot like other great inventions. And, in truth, if we had been born at a different time period, the concept would never have come about. But because apps like Uber and Instacart were able to be successful, we figured any aspect of the service industry would be able to take part in the new internet age.
Now, thanks to the hard work of several programmers and tech-savvy web designers who believed in the vision, w can say confidently that this is the internet's premiere platform for messagining, meeting, and contacting (not to mention, contracting) local lawn care services in San Diego, Ca, from the smallest do-it-yourselfer and corporate landscaping company in San Diego, CA. And, because we understand the distance of a company is always a problem, we have hyper-localized all your results to be just within a few miles of your home.
The best part about GreenPal is that we ensure that every company on our website is verified and legitimate with all the local laws and regulation. We know there is always some fear about contracting for affordable lawn maintenance in San Diego, so we have put in place several safeguards to ensure your safety.
For one, we ask for a business credit check, pictures of their equipment, and of course we ask for pictures of their most recent work, along with a history of their clients. We have found in past years that those companies with a higher rate of repeat business are worth investing in. Otherwise, it is best for companies to try their own hand.
Signing up is free, and it only takes little more than few bits of information to see the low prices in your area. Most areas are under $50, with San Diego coming in much under that. So see what your options are by signing up today!
About San Diego California
San Diego is a city in California, United States.
San Diego, California is one of the cities in the state whose city name is also its state. It is a major city in the state, garnishing a noted spot on most maps and globes of the world. Its one-and-a-half million people in the city make San Diego the eight largest city in the United States, but it also makes it the second-largest in the state of California.
In addition to being the second largest city in California, San Diego is also the second largest border city. Detroit and its bordering city Windsor is the only border community that surpasses San Diego and Tijuana, almost quadrupling its population. San Diego is commonly referenced to as the birthplace of California. The area has a prehistoric history, mostly about the Kumeyaay people of the area, prior to the European invasion beginning in 1542 by Juan Rodgriguez Cabrillo. He landed on the continent and claimed the city for Spain, beginning a long tie between indigenous peoples of Mexico and Europe.
Because San Diego was one of the main portals the Spanish had into the area, the history of San Diego is well documented. From the various explorers and settlers that came to survey and stake claim on the land, to missions being established (in fact, San Diego is named after Cabrillo landed on the beach near Mission Bay and Point Lima in his ship San Diego).
Spanish settlement continued up until the indigenous people and Mexican citizens wished to secede from Spanish rule. What began was a long and arduous fight and transition of countries, gaining independence from Spain in the late nineteenth century and allying with Mexico, but then being the center of a land takeover by the United States in the twentieth century. As history stands today, this part of California belongs to the United States, but many still claim that the area known as San Diego today is rightfully the Mexican people. Only the annals of history, and the preferences of their authors, will record the area as being rightfully owned by either party.
Tired of unreliable lawn services?
So are we... See how it works
Recent lawns mowed in San Diego, CA
by GreenPal's community of lawn care pros
Save Time, Save Money,
Book a great local lawn service now with GreenPal.