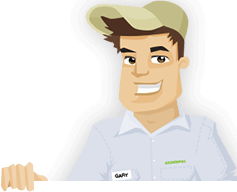 Needing your Lawn Cut?
Get Competitive pricing without the hassle
Book lawn mowing by a pro in Minneapolis
Order lawn mowing now without calling around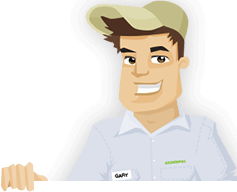 Needing your Lawn Cut?
Get Competitive pricing without the hassle
Book lawn mowing by a pro in Minneapolis
Order lawn mowing now without calling around
Local lawn mowing services in Minneapolis Minnesota
compete for your lawn

Here are Best Lawn Care Services in Minneapolis, MN as of Sep, 2019
Here are a few 5 Star Ratings from GreenPal users
Shirley Grossman
Lawn Care in Minneapolis MN
It's hard enough as it is to clean up the leaves around my home in the Kenwood area, but the people at Jenny's Lawn Care are always more than ready for the challenge. They do a great job of removing the leaves around my yard about three or four times a year. They are gentle around my yard, which is great because I keep on tearing up my grass every time I try cleaning up the leaves myself. They always tote the leaves away from my property too, which is huge considering how badly those leaves have decayed after they fall off. They are always here on time too.
Sebastian Beckenbauer
Lawn Cut in Minneapolis MN
It takes a while for me to travel from my home in Armatage to my workplace in Hopkins, but the people at Bella Verde can help me with my yard maintenance needs while I'm out. The team is always helpful in ensuring my yard is cleaned well. They do well with mowing my lawn and with trimming the edges around my landscape and driveway. The people at Bella Verde do quite well and ensure that my yard is trimmed as evenly as possible. The thorough work they put in every time is something I genuinely appreciate here at my home.
Myra Gustavsson
Lawn Mowing in Minneapolis MN
I wanted my yard in Waite Park to look as beautiful as the yard at the school I work at near the Water Tower Park, so I asked The Lawnmower Man for help. I found out that my yard needed specific care based on how high it should be cut and how often new seed needs to be added. I always thought you need to get the lawn cut short, but it turns out there's more to it than that. The Lawnmower Man let me know about all the things needed for caring for my yard and has done well with mowing grass every two weeks throughout the summer. My yard looks much more beautiful than it used to.
Mauno Salmelainen
Lawn Service in Minneapolis MN
The people at Blue Line usually come to my property every two weeks during the summer. While I drive a few blocks to the Highlight Park course to practice my golf swing and drive, they come to my home to mow the lawn and trim the bushes. They clean up after each task too. The team lets me know when they are done with their work as well. I've noticed it takes a bit for them to care for my yard, but that's because they are heavily invested in all the minute details surrounding my yard. They are very careful with how they can help my space.
Not in Minneapolis, MN?
Here are GreenPal's lawn service areas
Lawn Mowing Cost Calculator
Find out the average cost for Lawn Care Services In Minneapolis MN
Minneapolis, MN is known for its beautiful green spaces. Whether it's the grass-covered roof on the Target Center or one of the big park spaces in the Bassett Creek area, there are many beautiful sites that people around the city love. You can make your home look as beautiful as these spots when you find a talented lawn care provider who can help you here in the city. Best of all, we at GreenPal can assist you with finding a lawn care team that can come to your home and care for your surface the right way.
We at GreenPal will assist you with finding a helpful lawn maintenance team by using a few useful steps. To start, you can download our app and list where you are in the area. You might have a home in the Northeast Park area, for instance. You can list your address to find information on what lawn maintenance teams are available where you are. You can use this to find someone who can make the trip down I-35 West to your property.
You can select from one of many lawn care providers through the app. Each entry includes a description of the team you may be interested in hiring. You can also check on reviews left by prior GreenPal app users who have hired these teams directly through GreenPal.
Our app will give you an idea of what you might spend on lawn mowing providers in Minneapolis. You can get an estimate based on your location, the size of your yard, and how often you need to get the lawn cut. We know that the cost to get the lawn cut in Audubon Park may be different from what the price is in near Roosevelt. You'll never be left guessing when trying to figure out what you might spend on services.
The best part of what we offer is that you'll always find qualified teams where you are. The GreenPal app will help you identify teams that are supported by the Minneapolis Regional Chamber among other professional organizations. You're never going to come across a questionable group that popped out of nowhere when you contact us for assistance.
You will especially appreciate how we at GreenPal have made it easy for you to find lawn care providers in Minneapolis, MN. You don't need to hold lots of technical knowledge to use our app. We'll assist you with every step of finding someone. You can even use our app to pay for services as necessary. The careful work we will provide for your needs will make a difference surrounding what you want to get out of your efforts.
We at GreenPal will help you with identifying many opportunities for finding the best lawn maintenance teams in the Minneapolis MN area. You can ask us for help at GreenPal with finding a trustworthy team that you will appreciate hiring for your yard care needs without spending more time finding someone than what you might expect.
About Minneapolis Minnesota
Minneapolis is a city in Minnesota, United States.
Minneapolis Minnesota is the largest city in the Land of 10,000 Lakes. The city is on the eastern end of Hennepin County and is west of the state capital of St. Paul.
The Walker Art Center is a prominent art and cinema center in the city. The contemporary art museum at the center is home to works from artists such as Edward Hopper, Andy Warhol, and Yves Klein. The Minneapolis Sculpture Garden features many public art pieces, including the famous Spoonbridge and Cherry sculpture.
Minneapolis is home to many sporting venues. Target Field is the home of the Minnesota Twins baseball club. US Bank Stadium is the home of the Minnesota Vikings football team. The Target Center hosts sports and entertainment events throughout the year, including games with the Minnesota Timberwolves and Lynx men's and women's basketball teams.
The University of Minnesota is directly north of the Mississippi River in Minneapolis. The school has more than 50,000 undergraduate students.
The Minneapolis-Saint Paul International Airport is at the southeastern end of the city. The airport serves nearly 40 million passengers every year with flights to cities such as Denver, Chicago, Atlanta, Seattle, Toronto, and Amsterdam.
The Mall of America is direct to the south of Minneapolis in the suburb of Bloomington. The mall is one of the world's largest shopping centers with more than 500 retailers in about 2.5 million square feet of retail space.
Minneapolis is situated along a part of the Mississippi River. The river divides the city between the north and south ends.
The population of Minneapolis is about 420,000. The city is the sixteenth-largest city in the country.
Much of the population is of Scandinavian and German descent. There are more than 80,000 German-Americans in the city alongside about 40,000 Norwegian-American residents and 30,000 more Swedish-Americans.
The headquarters of the retail store Target is in the city. Other prominent businesses based out of Minneapolis or other areas near the city include UnitedHealth Group, Best Buy, Supervalu, US Bancorp, General Mills, Xcel Energy, and Ameriprise.
Minneapolis MN is on land that was occupied by the Dakota Sioux tribe before French explorers reached the area in 1680. The United States acquired the property from the French through the 1803 Louisiana Purchase. The Dakota Sioux leaders ceded land shortly after, leading to the incorporation of Minneapolis in 1867. The city is named for the Dakota Sioux word for water and the Greek word for city. The city grew in the late nineteenth century as a major milling hub with General Mills and Pillsbury operating in the area. The railroad service from Minneapolis to Chicago also helped the city to grow.
Tired of unreliable lawn services?
So are we... See how it works
Recent lawns mowed in Minneapolis, MN
by GreenPal's community of lawn care pros
Save Time, Save Money,
Book a great local lawn service now with GreenPal.