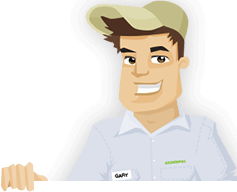 Needing your Lawn Cut?
Get Competitive pricing without the hassle
Book lawn mowing by a pro in Los Angeles
Order lawn mowing now without calling around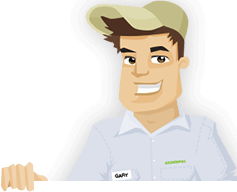 Needing your Lawn Cut?
Get Competitive pricing without the hassle
Book lawn mowing by a pro in Los Angeles
Order lawn mowing now without calling around
Local lawn mowing services in Los Angeles California
compete for your lawn

Here are Best Lawn Care Services in Los Angeles, CA as of Aug, 2019
Here are a few 5 Star Ratings from GreenPal users
Timothy Burgeon
Lawn Mow in Los Angeles CA
In the modern era, technology develops quickly. I can hardly keep up, but GreenPal is a great idea, and it works flawlessly for me. I schedule my lawn care each week, and if I have an event planned I just cancel my service for that day, or schedule it the day before so that my lawn is fresh! Seriously if you have needed a solution for lawn care in Los Angeles, I can not recommend GreenPal enough. It is really a great app. Since I began using it, I have really improved my swing at the Westchester Golf Course. Now that I don't have to think about lawn care, life is good.
Beth Green
Lawn Care in Los Angeles CA
My son would handle my lawn care needs when he was in high school, but now that he has gone off to the University of California, and obviously he is too busy "studying" to help me any more. Fortunately, a neighbor recommended GreenPal and it really worked! Scheduling is a breeze with their phone application, and best of all I know that they have verified who their vendors are and have run the background check on the vendors before allowing them on the platform. My favorite part is that I can leave a public review each and every time they perform lawn care on my property.
Samantha Halpburn
Lawn Cutting in Los Angeles CA
I simply love having a lovely garden, full of color. I tried to do it on my own, but I soon found I desperately needed help. It is nearly impossible to juggle a job and get the perfect garden with year-long blooms. So I did what everyone does these days, and did an online search for lawn care near me, that is when I saw a business called GreenPal. They had vendors in Los Angeles with great reviews so I gave it a shot, and I can not tell you how much it has made a difference in my lawn. Now after long days at the Los Angeles Airport, i have time to come home and enjoy my garden instead of work.
Jill Hubbard
Lawn Mowing in Los Angeles CA
I looked forever for a solution to lawn care and gardening at my Los Angeles Home. My home itself is great on the inside, but the outside was a little rough. After trying to find services through my neighbor's recommendations I tried a search online. That is when I found out that I can use GreenPal's app to schedule my lawn care service with a qualified vendor. I immediately signed up and was shocked at how fast the responses came in. I scheduled service and my lawn was in order before I knew it! Know I don't have to yell at my husband for seeing the Lakers at the Staples Center when the lawn is out of order.
Not in Los Angeles, CA?
Here are GreenPal's lawn service areas
Lawn Mowing Cost Calculator
Find out the average cost for Lawn Care Services In Los Angeles CA
Lets Face it, finding reliable lawn care is difficult. Between scheduling and no show time after time, it can be a real pain to keep up with your lawn maintenance needs. We have a solution.
Welcome to your GreenPal's page for Los Angeles, California. Find just a few of the top rated lawnmowers in Orange. Landscaping and lawn maintenance companies are now available for hire at any point in time.
Once you sign up for GreenPal, you can meet, message, and coordinate prices for all your lawn care service needs. From basic yard mowing to tree removal, pruning, edging, and even total landscape renovation, GreenPal can help you find the company which suits your needs. We know how hard it can be to track down a good lawn care company, so we've done the hard work of finding the best in the industry to make your life easier.
We hyper-localize our city pages because most of our customers are homeowners just like you. This page will connect you with cheap and reliable lawnmowers and landscapers in Los Angeles, CA or all of California for that matter.
You may have been asking yourself, with all the lawn care issues in your neighborhood, how do I find a good landscaper without getting ripped off. We have a strict vetting system that is in place to combat exactly that. In addition to the standard business credit checks, and basic company information, we interview each and every landscaping maintenance company to ensure they are legitimate. This means we check their equipment and interview the past clients. We have found that this information tells us a lot about the yard mowing business and how the services could be improved. Additionally, we also require contractors to submit pictures of previous jobs.
Companies that apply for our site, meet heavy requirements. We turn away and lawn care companies which have inadequate equipment to service our professional level, that is why we do our strict vetting process. We ensure that only the best landscapers will be available through our site.
We go through all of this to protect those that use our service from those of been more harm than good. The lawn care business is tricky, and it can be discomforting to make strangers from Craigslist and give them your personal address. This is the kind of information you don't want in the wrong hands, and using our site prevents you from giving your information to complete strangers.
If you do not want your information falling into the wrong hands, are tired of poor lawn care service, or just want someone to show up on time for once, we are here for you. Don't stress out any longer, will go through the difficult process of finding a good lawn care company. We have made everything simpler, so that you can focus on other things in your life.
Signing up takes as little as five minutes, and after we have your information we will start connecting you with local lawnmowers in Los Angeles, California. Once we have determined a fair price for cutting your grass, companies can contact you and offer their best price. It is really that easy and the next morning you have several options in your inbox. Welcome to the future lawn care, welcome to GreenPal.
About Los Angeles California
Los Angeles is a city in California, United States.
Los Angeles is officially known as the City of Los Angeles or by its initials LA, is the most populous city in California. LA is also the second most populous city in the US just after the city of New York. LA has an an estimated population of four million,with many more in the surrounding suburbs. LA is the financial, and cultural as well as commercial center of So. Cal. The city is also nicknamed the "City of Angels" due to its name's Spanish meaning "the Angels". Known for its Mediterranean like climate, and its ethnic diversity, Los Angeles is a popular subject of many things. Also due to the prevalence of Hollywood and the entertainment industry Hollywood is home to.
Located in a large basin, LA is surrounded by the Pacific Ocean on one side and by mountains reaching as high as 10,000 feet on the others. The actual part which makes up the city is 469 square miles is the seat of Los Angeles County, the most populated county in the country.
LA is un surprisingly the Los Angeles metropolitan areas center. This metropolitan is also the second largest in the US again coming in just after the metro of New York City, whose population is 13.1 million.[
One of the most biggest economic engines of the entire US, LA is host to a diverse economy and a broad range of professional as well as many cultural fields. Perhaps LA is most famous as the home of Hollywood. This global city has been ranked 6th in the Global Cities Index as well as 9th in the Global Economic Power Index.
Source: Wikipedia
Tired of unreliable lawn services?
So are we... See how it works
Recent lawns mowed in Los Angeles, CA
by GreenPal's community of lawn care pros
Save Time, Save Money,
Book a great local lawn service now with GreenPal.