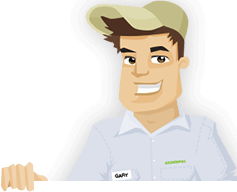 Needing your Lawn Cut?
Get Competitive pricing without the hassle
Book lawn mowing by a pro in Seattle
Order lawn mowing now without calling around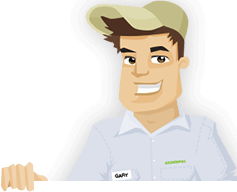 Needing your Lawn Cut?
Get Competitive pricing without the hassle
Book lawn mowing by a pro in Seattle
Order lawn mowing now without calling around
Local lawn mowing services in Seattle Washington
compete for your lawn

Here are Best Lawn Care Services in Seattle, WA as of Sep, 2019
Here are a few 5 Star Ratings from GreenPal users
Kelly Bishop
Yard Mowing in Seattle WA
The team at Seattle Mowers was very friendly in helping me to restore my lawn in the Madrona neighborhood. I had been bearing with so many weeds over the years that it was next to impossible for me to keep my yard looking great. But the team at Seattle Mowers was more than happy to help me out. They assisted me in cleaning up lots of weeds and other growths around my property. They were also kind enough to ensure my yard wasn't killed off while those weeds were dried out. I love how thorough the people at Seattle Mowers were over caring for my lawn.
Robyn Dawson
Grass Cutting in Seattle WA
I've had a hard time managing the yard at my business in the Westwood Village area. I have so many trees near my business that it's hard to care for them on my own. But the good news is that the people at Matt's Mowing are very positive and helpful. The team here does well with checking on the quality of the trees and with trimming them and the grass underneath. The place looks much more professional thanks to what they are doing. The team is also very positive with what they have to offer for handling the work I need.
Terry Davis
Lawn Service in Seattle WA
I've had a tough time with trying to restore the quality of my yard in the South Beacon Hill area in recent time. In particular, my yard isn't as green as I wish it could be. But the good news is that Emerald City Lawns has done quite well with maintaining my lawn. The team reviewed how tall my grass was and helped me with planning a good effort for mowing my lawn. The team was very positive in caring for my yard and was careful in many ways. I appreciate the thorough work that the team here put in for my yard.
Shirley Phelps
Lawn Mowing Service in Seattle WA
The people at Dan's Landscaping are among the friendliest service providers I've come across. The fact that they came to my home in Sand Point is a positive, but what is even better is that they were careful with my yard and knew what they needed to do. They talked with me about how they would mow the lawn and trim the edges, and they did so with extreme care. They were more than happy to work around some of the difficult surfaces I asked them to take care of. It's about time I found a home service team that doesn't whine about what has to be done or feel resentful about it.
Not in Seattle, WA?
Here are GreenPal's lawn service areas
Lawn Mowing Cost Calculator
Find out the average cost for Lawn Care Services In Seattle WA
Homeowners around the Seattle WA area are always looking for ways to make the most out of their properties. People often look for solutions relating to everything from how to mow their lawns to how to keep their landscapes looking beautiful. It is often anything but easy for homeowners in the city to figure out what they should do. Homeowners in Madison Park might struggle with keeping their yards clean due to all the leaves landing on their grass spaces. The added shade in the Leschi area may also make it harder for grass to grow evenly at times.
But the good news is that you don't have to worry all that much about how you're going to get your yard cared for. Our team at GreenPal is here to assist you in finding the best lawn care providers in the city.
We at GreenPal have devised a useful app that will assist you in finding the best teams in the Seattle WA area who can assist you with your grass cutting needs among other things. You'll find various descriptions on the app that will help you identify many useful teams that can assist you with all the outstanding yard care demands you have.
The app is very easy to utilize and will provide you with thorough details on who's available for service around Seattle from Alaska Junction to Yesler Terrance. You can list your address on the app to find details on which teams are the closest to you. After that, you can review what these teams have to say about themselves and how they will provide you with the yard maintenance help you need.
You can also check out reviews left by prior clients who have used the GreenPal app in the past. The reviews come from people who hired these teams through the app. The information you'll get out of these reviews will add to what you know about these lawn maintenance groups.
The process of reserving services through GreenPal is easy to follow. You can even use the app if you have a large in the Seward Park area. The teams on GreenPal serve all properties from traditional homes to larger commercial sites.
You don't have to hold one of those cushy jobs at Microsoft or Amazon to afford what the teams listed on GreenPal has to offer either. You can find estimates for what it would cost to hire someone through the app. The value varies by property, but you'll be pleasantly surprised over what you'll find.
Don't forget that each team on GreenPal is supported by professional organizations such as the Seattle Metropolitan Chamber of Commerce. Specifically, you will never find shady or questionable entities listed on the app.
You will appreciate how well you can find talented teams for your yard care needs when you download the GreenPal app. See what our program has to offer for when you're aiming to find a team that will assist you with all the outstanding yard care needs you might have.
About Seattle Washington
Seattle is a city in Washington, United States.
Seattle Washington is the largest city in the state of Washington and one of the fastest-growing major cities in the country. The city has a population of about 720,000. The metropolitan region has a total population of around 3.7 million.
The Space Needle is an iconic symbol of Seattle. The 605-foot-tall observation tower was built for the 1962 World's Fair. Other noteworthy sites around Seattle include the Chihuly Garden and Glass center, the Museum of Flight, and the Museum of Pop Culture.
The Pike Place Market is a market area that has been open since 1907 and remains one of Seattle's most popular attractions. The area is home to various antique shops and head shops, fishmongers, and the first Starbucks location.
As the home of Starbucks, Seattle is synonymous with coffee. The city is home to dozens of famous coffee houses including Bedlam, Zeitgeist, Joe Bar, Vivace's, Caffe Vita, QED Coffee, Café Racer, and Zoka among many others.
Seattle is home to many professional sports teams. The Mariners baseball club and the Seahawks football team are highly popular among locals. The city is also home to one of the most popular American soccer clubs, the Seattle Sounders FC team. Seattle will also have a National Hockey League team in 2021.
Seattle was incorporated in 1869 and is named for Chief Seattle, a leader of the Suquamish and Duwamish tribes. Natives had lived in the area for at least 4,000 years before then. George Vancouver settled in the area from Europe in 1792. The city grew as a timber harvesting area. A fire destroyed much of the city in 1889, but the Klondike Gold Rush from 1896 to 1899 helped in rebuilding the area. Seattle would grow in the late twentieth century as a major hub for technology and with the formation of a Boeing manufacturing plant in the suburbs. The dot-com boom of the 2000s was also huge for the city, although that was short-lived.
Seattle is situated on the Puget Sound, a body of water that links to the Pacific Ocean. The city is a major hub of the Pacific Northwest region and is about 170 miles north of Portland and 140 miles south of Vancouver.
The online retail giant Amazon is based out of Seattle and is the largest company in the city. Other prominent companies based out of Seattle include Starbucks, Nordstrom, Alaska Airlines, and Weyerhaeuser. Various additional companies are based out of cities in the Seattle area including Microsoft, Costco, Eddie Bauer, T-Mobile US, Expedia Group, and Nintendo of America.
Tired of unreliable lawn services?
So are we... See how it works
Recent lawns mowed in Seattle, WA
by GreenPal's community of lawn care pros
Save Time, Save Money,
Book a great local lawn service now with GreenPal.