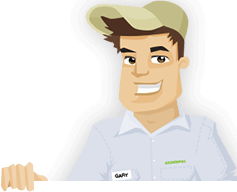 Needing your Lawn Cut?
Get Competitive pricing without the hassle
Book lawn mowing by a pro in Boise
Order lawn mowing now without calling around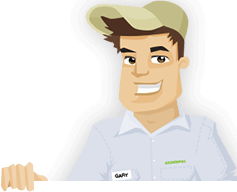 Needing your Lawn Cut?
Get Competitive pricing without the hassle
Book lawn mowing by a pro in Boise
Order lawn mowing now without calling around
Local lawn mowing services in Boise Idaho
compete for your lawn

Here are Best Lawn Care Services in Boise, ID as of Oct, 2019
Here are a few 5 Star Ratings from GreenPal users
Greg Thorne
Lawn Mow in Boise ID
Lawn care in Boise is an important part of life in Nampa. I couldn't handle not having a great lawn care provider to cut my grass. That is why I use GreenPal to get lawn care bids. I own a few apartments throughout Boise, a number of them are by the Aquarium of Boise. Every time I need a new lawn care provider for a new rental unit, I can call on the lawn care professionals at GreenPal to handle it quickly and easily. I would not have it any other way. Greenpal is simply the best way to hire new lawn care providers.
Paul Stephenson
Lawn Cutting in Boise ID
There is truly an app for everything. Who would have though there would come a time that I could find lawn care in Boise through an app on my phone? Not me! When my neighbor, who works at the Boise Airport, told me about GreenPal i gave it a try. And I am glad that I did. Scheduling was an absolute breeze and I found a lawn care provider in literally no time at all. I love the review system, though I have never left anything but five star reviews every time. The lawn care bid process was simple, and the service is great.
Stacy Wilmington
Yard Cutting in Boise ID
My (once) little boy used to mow the lawn at out Boise, Idaho home. But When he went off to Boise State University he didn't have the time to mow the lawn for us anymore. I tried Craigslist to no avail. That is when my neighbor told me about GreenPal. Within a few hours I had booked a lawn care service, at a great price. Week after week our lawn has been kept in tip top shape, all thanks to the lawn care service we hired through GreenPal.
Timothy Henderson
Yard Cutting in Boise ID
When it came to getting the grass cut in Boise I had no idea how to get a hold of lawn care services near me. I did a quick search however, and found GreenPal. I signed up in a few minutes, and within hours I had 3 bids to chose from. I picked the best option, and my grass was cut the next day! Now I have no worries on the weekends and can finally take the children to the Discovery Center of Idaho
Not in Boise, ID?
Here are GreenPal's lawn service areas
Lawn Mowing Cost Calculator
Find out the average cost for Lawn Care Services In Boise ID
Lets Face it, finding reliable lawn care is difficult. Between scheduling and no show time after time, it can be a real pain to keep up with your lawn maintenance needs. We have a solution.
Welcome to your GreenPal's page for Boise, ID Find just a few of the top rated lawnmowers in Idaho. Landscaping and lawn maintenance companies are now available for hire at any point in time.
Once you sign up for GreenPal, you can meet, message, and coordinate prices for all your lawn care service needs. From basic yard mowing to tree removal, pruning, edging, and even total landscape renovation, GreenPal can help you find the company which suits your needs. We know how hard it can be to track down a good lawn care company, so we've done the hard work of finding the best in the industry to make your life easier.
We hyper-localize our city pages because most of our customers are homeowners just like you. This page will connect you with cheap and reliable lawnmowers and landscapers in Boise, Idaho.
You may have been asking yourself, with all the lawn care issues in your neighborhood, how do I find a good landscaper without getting ripped off. We have a strict vetting system that is in place to combat exactly that. In addition to the standard business credit checks, and basic company information, we interview each and every landscaping maintenance company to ensure they are legitimate. This means we check their equipment and interview the past clients. We have found that this information tells us a lot about the yard mowing business and how the services could be improved. Additionally, we also require contractors to submit pictures of previous jobs.
Companies that apply for our site, meet heavy requirements. We turn away and lawn care companies which have inadequate equipment to service our professional level, that is why we do our strict vetting process. We ensure that only the best landscapers will be available through our site.
We go through all of this to protect those that use our service from those of been more harm than good. The lawn care business is tricky, and it can be discomforting to make strangers from Craigslist and give them your personal address. This is the kind of information you don't want in the wrong hands, and using our site prevents you from giving your information to complete strangers.
If you do not want your information falling into the wrong hands, are tired of poor lawn care service, or just want someone to show up on time for once, we are here for you. Don't stress out any longer, will go through the difficult process of finding a good lawn care company. We have made everything simpler, so that you can focus on other things in your life.­
Signing up takes as little as five minutes, and after we have your information we will start connecting you with local lawnmowers in Boise, ID. Once we have determined a fair price for cutting your grass, companies can contact you and offer their best price. It is really that easy and the next morning you have several options in you inbox. Welcome to the future lawn care, welcome to GreenPal. We also have lawn care services Sonna, Meridian, Nampa, Pleasent Valley, Owyhee, Mora, Kuna, Bowmont, Pearl, Emmett, Star, New Centerville, Idaho City and most of Idaho!
About Boise Idaho
Boise is a city in Idaho, United States.
Boise is the capital of the U.S. state of Idaho, Boise is also the most populated city in Idaho. The city of Boise is also the seat of Ada County. According to the 2010 Census the population was 205,671, making it the 99th largest in the United States. As of the year 2018 the estimated population was 228,790.
Boise is a part of the Boise-Nampa metropolitan area. This area is also known as the Treasure Valley. This area includes five counties these counties have a combined population of 709,845 people. This metro is the most populous metropolitan area in Idaho. The metro includes3 of the states largest cities. Which are Boise, Nampa, and Meridian.
Though the accounts differ regarding the name of Boise's origin, there are several possible accounts. It is possible that Capt. B.L.E. Bonneville of the U.S. Army was its source. After he trekked for weeks through dry and rough terrain.
That was when his exploration party reached an overlook which had an amazing view of the Boise River Valley. Where they stood is now called Bonneville Point. This point is located on the Oregon Trail just to the east of the city. And , it is rumored that a French-speaking guide who was overwhelmed by the sight of the verdant river, yelled "Les bois! Les bois!" ("The woods! The woods!". There the name Boise came to be.
The name may also be derived from earlier pioneers, who had named the river that flows through it. In the early 1800's, it was French Canadian fur trappers setting trap lines in the vicinity who may have created the name as it now stands. From this point, the L:arge Idaho city has come to grow, and become the hub of the state of Idaho.
Source: Wikipedia
Tired of unreliable lawn services?
So are we... See how it works
Recent lawns mowed in Boise, ID
by GreenPal's community of lawn care pros
Save Time, Save Money,
Book a great local lawn service now with GreenPal.