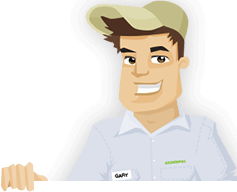 Needing your Lawn Cut?
Get Competitive pricing without the hassle
Book lawn mowing by a pro in Albuquerque
Order lawn mowing now without calling around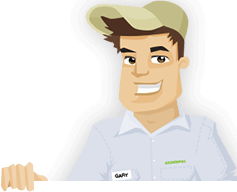 Needing your Lawn Cut?
Get Competitive pricing without the hassle
Book lawn mowing by a pro in Albuquerque
Order lawn mowing now without calling around
Local lawn mowing services in Albuquerque New Mexico
compete for your lawn

Here are Best Lawn Care Services in Albuquerque, NM as of Sep, 2019
Here are a few 5 Star Ratings from GreenPal users
Martha Brown
Lawn Care in Albuquerque NM
I consulted the people at Ortega's last month for help with refurbishing my yard near the Mas Charter area. I had a full plot with a few bits of grass here and there, but not much else. But the team at Ortega's was helpful with seeding the area and planning a new irrigation setup for my space. They did well with allowing the soil to stay open for the water I was adding too. I am starting to notice new grass growths here and there, and now my lawn feels a little fuller. I also reached Ortega's again recently to help with mowing grass out here as it was growing.
Tamara Daniels
Lawn Service in Albuquerque NM
Basic Labor Yard Care was very helpful in allowing me to get the most out of my work. I asked them to come to my home in the Casa Abode region recently, and they were very thorough in helping me resolve my lawn weed issues. I had plenty of dandelions growing at my yard, and I had lots of dead spots from all those places that I've tried to fix. But the team at Basic Labor was able to kill off the weeds and clear them from my space. They were very thorough in what they were doing for me.
Reginald Iron
Lawn Care in Albuquerque NM
My Barelas home regularly needs mowing, but I hardly ever have the time for it anymore due to my extensive work at my job. But the team at J and J has been helping me with regular mowing every month for nearly a year. They always let me know when they are coming to my property and will help with mowing the lawn with care. They do well with measuring the space in particular. I especially like how well the team cleans up after each task, which helps for keeping my property looking beautiful near one of the prominent thoroughfares in the city.
Jordin Lang
Lawn Care Service in Albuquerque NM
I was tired of the ragged look at my Shadyside yard, so I reached Willow Construction to see what they could do about fixing the place up. The team was amiable and helpful in getting my yard aerated and seeded. They did well with analyzing the opportunities I had for making my yard look appealing too. I love that the team can help me with getting new hardscape surfaces ready while ensuring those spots are free of weeds. The people there were also helpful in letting me know about how well my space can be watered while providing the lawn will not flood when I water it.
Not in Albuquerque, NM?
Here are GreenPal's lawn service areas
Lawn Mowing Cost Calculator
Find out the average cost for Lawn Care Services In Albuquerque NM
Have you noticed how well your lawn in the Albuquerque NM is growing? Then again, maybe you might have a property in Albuquerque that focuses more on a quality landscape. The good news is that you can find someone who can assist you with your lawn or landscape maintenance needs no matter what your property features. You can use the GreenPal app to find details on who can help you with your space.
We can assist you with finding yard care teams regardless of what your property in Albuquerque might be. Do you have a yard in Taylor Ranch that needs regular watering? You can use the GreenPal app to find details on who is available where you are. Do you have a vast green lawn in Los Manzanos and you need help with mowing grass out here? You can also find a team on the app.
The GreenPal app includes many lawn services that cover every quadrant in the city. You'll find teams that can cover the nice lawns of Sandia Heights to the northeast or the gritty landscapes of the South Valley area. Every team is different though, so GreenPal will let you know who is best by providing full descriptions of each unit you can hire. These include detailed reviews of each group to let you know what may work for your space.
The point here is that GreenPal gives you all the details you need surrounding who can help you with your yard care needs in Albuquerque. You'll find teams that you can trust through the app too. You're not going to find some fly by night group on GreenPal like what you might get off of Craigslist. Instead, you'll get details on top-quality lawn mowing providers who are backed by significant entities like the Greater Albuquerque Chamber of Commerce.
You can reserve services through the app and also pay for them if needed. Don't forget to leave a review through the app, so you can let others in the Albuquerque area know about how well the team you have hired has worked for you.
The best part of the GreenPal app is that it will not take long for you to utilize. You can get the app ready in a few moments on your mobile device. The program helps you with finding the right yard care groups that you can trust. More importantly, the work ensures you'll know what you are getting out of your place. Besides, you cannot trust your yard in Albuquerque to just anyone. You need to find a team available to help you with making more out of your space without putting the place at risk of any harm.
Download the GreenPal app today to find the best possible lawn care team for your home in the Albuquerque AN area. We want you to find a quality landscape maintenance or grass cutting group that will work for your place and give you the help you deserve where you are.
About Albuquerque New Mexico
Albuquerque is a city in New Mexico, United States.
Albuquerque is the largest city in New Mexico. The city has a population of about 550,000, thus making it one of the forty largest cities in the country.
The International Balloon Fiesta is held every year in Albuquerque during the first week of October. The celebration is the largest hot air balloon event in the world, with hundreds of unique balloons with different patterns floating in the skies throughout the event.
The University of New Mexico is in the city. The university is home to the UNM School of Medicine.
The Kirtland Air Force Base is the largest employer in the city. Located in the Southeast Quadrant next to the Albuquerque International Sunport, the base is home to the Air Force Nuclear Weapons Center. The headquarters of Sandia National Laboratories, a group dedicated to the development of non-nuclear parts of nuclear weapons, is also in Albuquerque.
Albuquerque Public Schools serves nearly 95,000 students and hires about 6,500 teachers, thus making it one of the largest school districts in the country. There are thirteen high schools in the district. Among these schools include the Sandia, Atrisco Heritage, Volcano Vista, Albuquerque, West Mesa, and Del Norte High Schools.
The city is also home to various sports teams. Among the professional teams based out of the city include the Albuquerque Isotopes baseball team and the New Mexico United soccer club. Various sports events and concerts are also held at The Pit, an arena with a playing surface under the building grade.
Albuquerque NM is located in Bernalillo County. The city is where I-25 and I-40 both intersect. The city is about 65 miles south of the capital of Santa Fe and around 140 miles east of Gallup. The Cibola National Forest is to the northeast of the city.
The city is divided into four quadrants. The Northeast Quadrant has some of the more high-end neighborhoods in the area. The Southwest Quadrant reaches down to the Isleta reservation.
Albuquerque NM has existed since 1706. The city was formed as a colonial outpost for the Spanish. Mexico developed a presence in the area, but the United States would soon occupy the area in the early nineteenth century. The city was fully incorporated in 1891, nearly twenty years before New Mexico became a state.
Tired of unreliable lawn services?
So are we... See how it works
Recent lawns mowed in Albuquerque, NM
by GreenPal's community of lawn care pros
Save Time, Save Money,
Book a great local lawn service now with GreenPal.