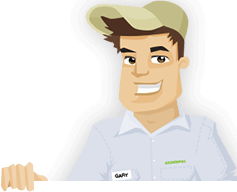 Needing your Lawn Cut?
Get Competitive pricing without the hassle
Book lawn mowing by a pro in Phoenix
Order lawn mowing now without calling around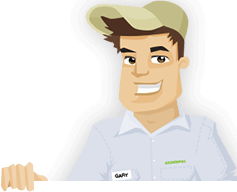 Needing your Lawn Cut?
Get Competitive pricing without the hassle
Book lawn mowing by a pro in Phoenix
Order lawn mowing now without calling around
Local lawn mowing services in Phoenix Arizona
compete for your lawn

Here are Best Lawn Care Services in Phoenix, AZ as of Aug, 2019
Here are a few 5 Star Ratings from GreenPal users
Grace Henderson
Lawn Maintenance in Phoenix AZ
Lawn care in Phoenix has always been a challenge for me. I could never find anyone to show up on time, and those that did, didn't make the cut. I tried Craigslist, but nothing good came of it. But when I found out about GreenPal, and that they vet their service providers, I gave it a go, and it has been great! Now I can save my energy for cheering on the Cardinals at the University of Phoenix Stadium.
George Hopefield
Yard Cutting in Phoenix AZ
Grass grows fast, especially when you don't have time to cut it. With my job at the Phoenix Sky Harbor International Airport, I have no time or energy for caring for my yard when i get home. I was desperate for a solution and I searched for a while. But then I found GreenPal. I signed up and received a bid in under an hour. From there I picked the best offer, and haven;t had to think about it sense. I come home and my lawn is cared for, and I never even see who does it. Its like magic!
Frank Hamilton
Lawn Cut in Phoenix AZ
My son cared for my lawn for the last 5 years, but alas he grew up and graduated high school. He is now at Arizona State in Tempe. Needles to say he has no more time for that chore. So I needed a solution and I found one with GreenPal. I am able to handle everything on my phone. If I need to change the scheduled date, i can do so from my phone, with no penalties. Lawn care is something I don;t have time to think about it, and with GreenPal I barley have to. Highly recommended!
Timothy Grandy
Lawn Maintenance in Phoenix AZ
As a renter, I don;t enjoy mowing my lawn. Its not mine, and it just feels off. That is why I have always hired people using Craigslist, but when I moved to Phoenix, I found GreenPal. I gave it a shot. And it was a great choice. Now when I want to go off for a few holes at Raven Golf Course, I know that my lawn is handled. I'm not promising it will improve your golf swing, but it did for me! If you want the easiest way to get your lawn cut, Its GreenPal, at least in my opinion.
Not in Phoenix, AZ?
Here are GreenPal's lawn service areas
Lawn Mowing Cost Calculator
Find out the average cost for Lawn Care Services In Phoenix AZ
Let's Face it, finding reliable lawn care is difficult. Between scheduling and no show time after time, it can be a real pain to keep up with your lawn maintenance needs. We have a solution.
Welcome to your GreenPal's page for Phoenix, Arizona. Find just a few of the top rated lawnmowers in Phoenix. Landscaping and lawn maintenance companies are now available for hire at any point in time.
Once you sign up for GreenPal, you can meet, message, and coordinate prices for all your lawn care service needs. From basic yard mowing to tree removal, pruning, edging, and even total landscape renovation, GreenPal can help you find the company which suits your needs. We know how hard it can be to track down a good lawn care company, so we've done the hard work of finding the best in the industry to make your life easier.
We hyper-localize our city pages because most of our customers are homeowners just like you. This page will connect you with cheap and reliable lawnmowers and landscapers in Phoenix, AZ or all of Arizona for that matter.
You may have been asking yourself, with all the lawn care issues in your neighborhood, how do I find a good landscaper without getting ripped off. We have a strict vetting system that is in place to combat exactly that. In addition to the standard business credit checks, and basic company information, we interview each and every landscaping maintenance company to ensure they are legitimate. This means we check their equipment and interview the past clients. We have found that this information tells us a lot about the yard mowing business and how the services could be improved. Additionally, we also require contractors to submit pictures of previous jobs.
Companies that apply for our site, meet heavy requirements. We turn away and lawn care companies which have inadequate equipment to service our professional level, that is why we do our strict vetting process. We ensure that only the best landscapers will be available through our site.
We go through all of this to protect those that use our service from those of been more harm than good. The lawn care business is tricky, and it can be discomforting to make strangers from Craigslist and give them your personal address. This is the kind of information you don't want in the wrong hands, and using our site prevents you from giving your information to complete strangers.
If you do not want your information falling into the wrong hands, are tired of poor lawn care service, or just want someone to show up on time for once, we are here for you. Don't stress out any longer, will go through the difficult process of finding a good lawn care company. We have made everything simpler so that you can focus on other things in your life.
Signing up takes as little as five minutes, and after we have your information we will start connecting you with local lawnmowers in Phoenix, Arizona. Once we have determined a fair price for cutting your grass, companies can contact you and offer their best price. It is really that easy and the next morning you have several options in you inbox. Welcome to the future lawn care, welcome to GreenPal.
About Phoenix Arizona
Phoenix is a city in Arizona, United States.
Phoenix, Arizona is the capital as well as the most populous city in all of Arizona. The population is over 1,626,078 people. Outside of the state of Arizona, Phoenix is the fifth most populous city in the United States. Additionally this city is the only state capital with a population of more than one million residents
The anchor of the Phoenix metropolitan area, Phoenix is known as the Valley of the Sun. This valley rests in a part of the Salt River Valley. As of 2017 the entire metropolitan area is was the 12th largest by population in the United States. The population of the metropolitan was approximately 4.73 million people. Phoenix is the seat of Maricopa County, and is also the largest city in the state, with 517.9 square miles. So large in fact is that it is more than twice the size of Tucson and one of the largest cities in the United States.
The city was settled in the year of 1867. It was founded as an agricultural community, and sites near the confluence of the Salt and Gila Rivers. The city of Phoenix was incorporated in the year 1881. In the year 1889 it became the capital of Arizona Territory. Located in the northeastern reaches of the Sonoran Desert, Phoenix has a hot desert climate. Despite its proximity to the dessert, this city has a great canal system.
This awesome canal system is what led to a thriving farm community. Many of the original crops included cotton, citrus, hay and alfalfa. The top "Five C's" of Phoenix's economy are cotton, cattle, citrus, climate, and copper. These are the industries which remained the economical driving forces of Phoenix until after World War II. Hot summers became more bearable with the invention of Air conditioning, and this made Phoenix's hot summers more bearable.
Source: Wikipedia
Tired of unreliable lawn services?
So are we... See how it works
Recent lawns mowed in Phoenix, AZ
by GreenPal's community of lawn care pros
Save Time, Save Money,
Book a great local lawn service now with GreenPal.