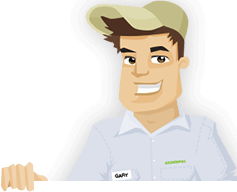 Needing your Lawn Cut?
Get Competitive pricing without the hassle
Book lawn mowing by a pro in Tucson
Order lawn mowing now without calling around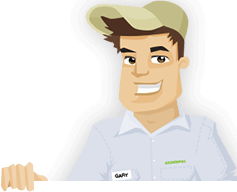 Needing your Lawn Cut?
Get Competitive pricing without the hassle
Book lawn mowing by a pro in Tucson
Order lawn mowing now without calling around
Local lawn mowing services in Tucson Arizona
compete for your lawn

Here are Best Lawn Care Services in Tucson , AZ as of Oct, 2019
Here are a few 5 Star Ratings from GreenPal users
Steven Hepburn
Grass Cutting in Tucson AZ
I don't even want to get into the experiences I have had with lawn care services in Tucson. I myself am a landlord to a few properties and I like to spend my spare time at the Tucson Country Club, but unfortunately, when things go south I have no spare time. But the thing is that since I started using GreenPal to schedule my lawn care, I have not had a single major issue. In fact, scheduling lawn care has never been easier than it is with GreenPal. I simply love the service I receive from the lawn care providers they have on their platform.
Melinda Albrite
Yard Cutting in Tucson AZ
My husband expects me to handle all the lawn care and gardening, it took me years to convince him to hire someone to do it. I love pruning the bushes and planting plants in my Tucson gardens, but I just can't possibly do it all. When he finally gave me the go-ahead to hire someone, I found GreenPal, and life has never been easier. Seriously I schedule service through an app on my phone, and if we have a gathering planned for the weekend, I always know that things will be handled. Now when he gets back from long days at the Pima Air and Space Museum, we can all just relax.
Tim Shortmen
Lawn Care Service in Tucson AZ
My son used to do all of the lawn care and he even thought about making it a career. I told him that that would be great, but first, he needed to go to college. I kind of shot myself in the foot with that one, because while he is off at Arizona State University, I have no one to care for my lawn. Tucson is a great place, full of great people, but there are a lot of unreliable lawn care services and finding the right one is tough. Fortunately, when I found GreenPal, I found a tool that always gets me to the right people at the right time.
Mark Sanburg
Grass Cutting in Tucson AZ
Tucson has been my lifelong home, but I have always had the hardest time hiring lawn care services. For one many aren't relible, and others just want to rip you off. After several failed attempts to hire through Craigslist, I found GreenPal, and things could not have worked out better. After long days of work at the Tucson International Airport, I just want to come home and relax, not worry about the lawn and gardens. Fortunately, that is precisely what I find with GreenPal. Relible service near me at an affordable price. Best of all its contract-free.
Not in Tucson , AZ?
Here are GreenPal's lawn service areas
Lawn Mowing Cost Calculator
Find out the average cost for Lawn Care Services In Tucson AZ
Lets Face it, finding reliable lawn care is difficult. Between scheduling and no show time after time, it can be a real pain to keep up with your lawn maintenance needs. We have a solution.
Welcome to your GreenPal's page for Tucson, Arizona. Find just a few of the top rated lawnmowers in Tucson. Landscaping and lawn maintenance companies are now available for hire at any point in time.
Once you sign up for GreenPal, you can meet, message, and coordinate prices for all your lawn care service needs. From basic yard mowing to tree removal, pruning, edging, and even total landscape renovation, GreenPal can help you find the company which suits your needs. We know how hard it can be to track down a good lawn care company, so we've done the hard work of finding the best in the industry to make your life easier.
We hyper-localize our city pages because most of our customers are homeowners just like you. This page will connect you with cheap and reliable lawnmowers and landscapers in Tucson, AZ or all of Arizona for that matter.
You may have been asking yourself, with all the lawn care issues in your neighborhood, how do I find a good landscaper without getting ripped off. We have a strict vetting system that is in place to combat exactly that. In addition to the standard business credit checks, and basic company information, we interview each and every landscaping maintenance company to ensure they are legitimate. This means we check their equipment and interview the past clients. We have found that this information tells us a lot about the yard mowing business and how the services could be improved. Additionally, we also require contractors to submit pictures of previous jobs.
Companies that apply for our site, meet heavy requirements. We turn away and lawn care companies which have inadequate equipment to service our professional level, that is why we do our strict vetting process. We ensure that only the best landscapers will be available through our site.
We go through all of this to protect those that use our service from those of been more harm than good. The lawn care business is tricky, and it can be discomforting to make strangers from Craigslist and give them your personal address. This is the kind of information you don't want in the wrong hands, and using our site prevents you from giving your information to complete strangers.
If you do not want your information falling into the wrong hands, are tired of poor lawn care service, or just want someone to show up on time for once, we are here for you. Don't stress out any longer, will go through the difficult process of finding a good lawn care company. We have made everything simpler, so that you can focus on other things in your life.
Signing up takes as little as five minutes, and after we have your information we will start connecting you with local lawnmowers in Tucson, Arizona . Once we have determined a fair price for cutting your grass, companies can contact you and offer their best price. It is really that easy and the next morning you have several options in you inbox. Welcome to the future lawn care, welcome to GreenPal.
About Tucson Arizona
Tucson is a city in Arizona, United States.
Tucson is a city located in the dry arid state of Arizona. Tucson is also the county seat of Pima County, Arizona, United States. Tucson is home to the University of Arizona. As of 2010 the population at 520,116, according to the US Census. The estimated population of the entire Tucson metropolitan statistical area was 980,263 in 2015. The Tucson MSA forms part of the larger Tucson-Nogales combined statistical area, with a total population, according to the 2010 census of 1,010,025. Tucson is the second-largest populated city in all of Arizona just behind its northwestern neighbor Phoenix, both of which anchor the Arizona Sun Corridor. The city of Tucson is located 108 miles southeast of Phoenix and 60 mi (97 km) north of the U.S.–Mexico border. The 33
rd largest city in the US, Tucson is the 58th largest metropolitan area in the United States.
The largest incorporated suburbs of Tucson include Marana and Oro Valley both of which are northwest of the city. South of the city Sahuarita, and South Tucson in an enclave south of downtown.
Other communities in the locality of Tucson include Catalina Foothills, Tanque Verde, Tortolita, Flowing Wells, Casas Adobes, and Vail. Towns outside the Tucson metro area include Benson to the southeast, Catalina and Oracle to the north, and Green Valley to the south.
The Spanish name of the city, Tucsón, is derived from the O'odham Cuk Ṣon. This word has the meaning "at the base of the black hill". This is a reference to a basalt-covered hill now known as Sentinel Peak, also known as "A" Mountain.Tucson is sometimes referred to as "The Old Pueblo". Beyond that Tucson has outstanding lawns and gardens, arguably some of the best in all of Arizona. With Tuscons warm arid climate and full sun, it makes for a unique growing medium.
Source: Wikipedia
Tired of unreliable lawn services?
So are we... See how it works
Recent lawns mowed in Tucson , AZ
by GreenPal's community of lawn care pros
Save Time, Save Money,
Book a great local lawn service now with GreenPal.