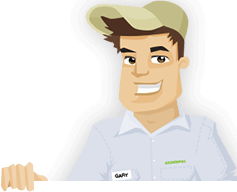 Needing your Lawn Cut?
Get Competitive pricing without the hassle
Book lawn mowing by a pro in Omaha
Order lawn mowing now without calling around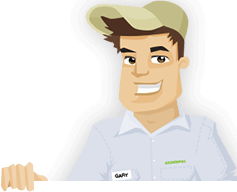 Needing your Lawn Cut?
Get Competitive pricing without the hassle
Book lawn mowing by a pro in Omaha
Order lawn mowing now without calling around
Local lawn mowing services in Omaha Nebraska
compete for your lawn

Here are Best Lawn Care Services in Omaha, NE as of Sep, 2019
Here are a few 5 Star Ratings from GreenPal users
Shelia Templeton
Lawn Care Service in Omaha NE
The careful work that Top Notch provided for my yard in Somerset Park was very impressive. I appreciate that they had the time to mow my large yard. They never complained about how big the place is, which is a lot different from what I've dealt with in the past from other providers. The team at Top Notch also knew how high up my grass needed to be. They talked with me about their plans for mowing the lawn before they started. Everyone there was prepared to care for my yard and give it a look that the place required.
Kendall Smalls
Lawn Mowing Service in Omaha NE
I didn't have to wait all that long for the people at Double Diamond to come to my home in the Highland South neighborhood. They came to my yard at the time they said they would. I was pleasantly surprised to see that they only had a two-hour window for coming to my yard. Given how many times I've dealt with other service providers who make me wait four or more hours for them to show up, this is a huge plus. They were very friendly and ensured my yard would be cared for well and that everything would be done right the first time.
Kerry Campos
Grass Cut in Omaha NE
The friendly people at Cahoon Cuts reached my home in Rambleridge recently to help me with checking on the new sod I had installed a few months ago. They checked on how well the grass was growing. A full analysis found that my yard was growing well and that the yard was taking in water well enough. They also talked with me about what can be done to mowing the grass around the place. They were more than happy to answer all the questions I had surrounding how well my yard was being cared for without being all that complicated.
Alex Wallace
Lawn Maintenance in Omaha NE
Everyone at Cubbies Lawn Mowing knows what my yard needs and never go around wildly guessing. The team analyzed my yard in the Candlewood neighborhood and knew how high up the grass needed to be trimmed. They were very particular about what my yard needed. They were never judgmental about the dandelions that were growing around the ends of my yard either. Instead, they helped with removing them from the area. They did not kill off my grass as they were getting rid of all those dandelions either. The people at Cubbies were friendly and respected the needs that I had for my yard.
Not in Omaha, NE?
Here are GreenPal's lawn service areas
Lawn Mowing Cost Calculator
Find out the average cost for Lawn Care Services In Omaha NE
Omaha NE has been growing quite well over the years. But with all that growth comes more yards that need to be cared for. New neighborhoods to the west like Bent Creek and Lindenwood have yards that are unpredictable. Places a little closer to the center of the city like in Benson and Country Club are easier to review, but even then those yards are sensitive.
The good news is that there are many lawn care providers in Omaha that are available to help you with your yard. You can use the GreenPal app to find a team that will serve your yard well.
The GreenPal app provides full details on all the quality teams you can hire in the Omaha NE area. You can list your location to find information on the lawn mowing providers who are near your property. You can list that you are in the Elmwood Park area and then see details on teams that can reach your home or business in the area.
After that, you can look at the descriptions of each of the lawn care teams featured on the app. These teams include many that can cover everything your yard needs from lawn mowing to snow removal. You will get all the help you need for your yard whether you're in West Omaha or someplace closer to the river like Carter Lake.
Many of the teams you'll find through GreenPal include lawn care providers that can support commercial yards. These include teams that will come to your property in the Leavenworth area or wherever else you do business in.
You will never have to worry about the quality of any yard care provider you hire. The GreenPal app will help you identify quality teams that are supported by groups like the Greater Omaha Chamber. Every team featured on the GreenPal app has been thoroughly vetted to ensure you only work with organizations that understand your yard's needs and aren't going to second-guess what you require.
Every listing on the GreenPal app includes details on who's available for your lawn. You'll get plenty of reviews from real GreenPal users who have hired these teams for their Omaha lawn care needs in the past. The thorough information you'll get from GreenPal ensures you're not going to get into the lawn care task alone.
You can get details on what you might spend on services through the app too. You can enter in more information on where you are, how large your yard is, and how often you need to get the lawn cut at your property. The estimate you'll find will prove that you're not going to spend as much on lawn maintenance services as you might assume you could.
You will be glad that you found a quality lawn mowing team through GreenPal. Download the app today, and start seeing useful groups that you will appreciate having at your home in the Omaha area. You'll love how well your yard will look when you ask us for assistance with your property.
About Omaha Nebraska
Omaha is a city in Nebraska, United States.
Omaha is the largest city in the state of Nebraska. The city takes up the eastern end of Douglas County and is on the shores of the Missouri River. Omaha has a population of about 465,000. The local metropolitan area, which includes the city of Council Bluffs, Iowa, has a population of nearly a million people.
Berkshire Hathaway is based out of Omaha at the Kiewit Tower building. Warren Buffett leads the holding company. Berkshire Hathaway owns various businesses such as Dairy Queen, Duracell, Fruit of the Loom, Geico, Helzberg Diamonds, and Long and Foster. Berkshire Hathaway is one of the ten largest public corporations in the world based on its market capitalization. Other businesses that are based out of Omaha include Mutual of Omaha, TD Ameritrade, the Gallup Organization, and First National Bank.
The Henry Doorly Zoo and Aquarium is one of the most popular tourist sites in Omaha. Nearly a thousand animal species can be seen at one of more than twenty exhibits.
The College World Series is held in Omaha every June. The event takes place at TD Ameritrade Park Omaha. The city has hosted the annual event every year since 1950. The competition features the eight best teams in college baseball competing for the national title.
Omaha NE is on land that was occupied by such tribes as the Pawnee, Missouri, and Otoe. The city was formed in 1854 following the passing of the Kansas-Nebraska Act. Omaha was incorporated three years later. The ground was broken for the First Transcontinental Railroad in 1863. Omaha's economy shifted from railroad transportation and manufacturing to banking and insurance in the twentieth century. Some businesses moved out of Omaha in the late twentieth century, including Northwestern Bell and Enron.
Omaha has become one of the most diverse cities in the central part of the United States. There are nearly 60,000 people of Mexican descent living in Omaha. There are also approximately 10,000 people of Sudanese descent in the area. Many of these people moved to Omaha in the 1990s as refugees of the ongoing war in Sudan.
The Offutt Air Force Base is in the Omaha area and has been in use since 1948. The Air Force base is home to the 55th Operations Group, one of the largest squads in the branch.
Tired of unreliable lawn services?
So are we... See how it works
Recent lawns mowed in Omaha, NE
by GreenPal's community of lawn care pros
Save Time, Save Money,
Book a great local lawn service now with GreenPal.