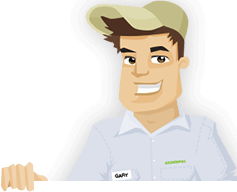 Needing your Lawn Cut?
Get Competitive pricing without the hassle
Book lawn mowing by a pro in Spokane
Order lawn mowing now without calling around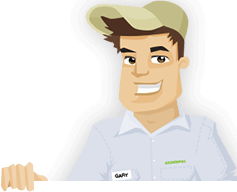 Needing your Lawn Cut?
Get Competitive pricing without the hassle
Book lawn mowing by a pro in Spokane
Order lawn mowing now without calling around
Local lawn mowing services in Spokane Washington
compete for your lawn

Here are Best Lawn Care Services in Spokane, WA as of Sep, 2019
Here are a few 5 Star Ratings from GreenPal users
Donald Powell
Yard Mowing in Spokane WA
The people at DD & Son's knew about what my yard required after they came over. They checked on how well my yard was growing and found some great opportunities for improving upon my grass bed. My yard in Emerson Garfield had a few dead spots here and there. The team discovered that I had a few grub infestations around those areas. They provided a thorough treatment that entailed removing a few old patches of grass and in cleaning out the soil. They added new grass seed afterward. The grass bed looks uniform and green thanks to their effort.
Dorothy Lancaster
Lawn Service in Spokane WA
I love how Boullard Enterprise can come to my home near Mission Park while I'm out at school. I have a lot of work to do at Gonzaga, so having someone who can care for my yard maintenance needs for me is a big plus. Boullard does well with mowing grass and with trimming my bushes. Their landscape maintenance team also does well with cleaning up the leaves from my garden bed and with removing the weeds. My favorite part is that they always clean up after they finish. I don't have to worry about coming home to a bunch of grass clippings being spread out along my driveway.
David Read
Lawn Cut in Spokane WA
The friendly folks at D&S Lawncare know what it takes to make a yard look beautiful. I had a lawn in the Bemiss neighborhood that had lots of thistle plants growing all around. There were also some discolored spots left around my yard from neighboring dogs using my yard to take care of their stuff. Those problems were no match for D&S. They fixed all the old spaces around my yard and restored the soil all over. They also added new seed to restore some of the dead places. I haven't had any new thistle plants grow around my yard for nearly a year now.
Jamie Vasquez
Yard Cutting in Spokane WA
Donald knows what it takes to mow my lawn in Morgan Acres. He always checks on my yard during his monthly visit to my home. He reviews how hard or soft the yard is and lets me know when my yard needs to be aerated. He has also done well with trimming the edges of my lawn. Every part of my yard is evenly cut thanks to him. I have never dealt with any scalping around my yard, which is a whole lot different from what I've come across when I try caring for my lawn on my own. I would recommend Donald to anyone who needs help with their lawn care needs.
Not in Spokane, WA?
Here are GreenPal's lawn service areas
Lawn Mowing Cost Calculator
Find out the average cost for Lawn Care Services In Spokane WA
Not all people in Spokane WA have the knowledge and effort necessary to care for their yards. It may also be difficult for people to afford all the landscape maintenance materials they require for keeping their yards looking their best. Fortunately, people in Spokane can hire one of many lawn care providers in the area without breaking the bank. You can find any of these teams through us at GreenPal. We are here to help you see who's available for your Spokane yard.
GreenPal is not a lawn mowing provider, but rather an app that helps you find lawn care providers in Spokane, WA. You can use GreenPal to figure out who will help you care for your yard to the best possible potential.
Any homeowner in Spokane can find a quality landscape maintenance team through GreenPal. You only need to spend a few moments finding a team that you can trust.
You can list your address in the GreenPal app to find details on who can come to your property. We'll list details on who is near your property. You can state where you are in the Glenrose area and then get details on which teams are available to come to your property.
The app is useful for all people around Spokane regardless of what side of the river they're on. You can find a team through GreenPal whether you're in the Emerson Garfield neighborhood near Gonzaga University, or you've got a high-end home with a large lawn in the Indian Canyon area.
You can read through all the descriptions of every lawn care provider listed on the app. You can also check on the reviews that real GreenPal users have left. You also have the option to use our estimate tool that will help you figure out the cost for services based on your location, the size of your yard, and how often you need to get people to come to your yard.
We at GreenPal understand that you have many needs surrounding how your yard is to be cared for. Our app will ensure that you only get the services you ask for and that you can find a talented team you can trust. More importantly, you're never going to run into questionable or suspicious entities when using the app. You'll only come across teams that are certified by the Spokane Valley Chamber among other top-quality organizations.
The best part about using the GreenPal app is that you'll know what yard care teams are available for you to hire. You can get all the help you need for your yard whether you're in Camelot or Wandermere or any other place in between.
Download the GreenPal app today, and start looking for lawn maintenance teams that you will appreciate having at your home. We will help you find a helpful solution for your lawn that you will love hiring. Best of all, you won't have to worry about the quality of those lawn care teams.
About Spokane Washington
Spokane is a city in Washington, United States.
Spokane WA is a city on the far western end of the state of Washington. The town is in the central part of Spokane County.
The Northwest Museum of Arts and Culture is in the city of Spokane. The Smithsonian-affiliated museum includes a large variety of Native American artifacts from the area.
The Spokane Chiefs junior ice hockey team plays during the fall and winter seasons at the Spokane Veterans Memorial Arena. The Spokane Indians minor league baseball team competes from June to September at Avista Stadium. The Indians have competed in various forms in the Spokane area since 1890.
There are six hospitals in Spokane with four of them operating as full-service entities. The Deaconess Hospital and Sacred Heart Medical Center are the two largest hospitals in the area.
The Spokane International Airport provides aviation travel in the area. Nearly four million passengers go through the airport every year. The airport brings people to destinations such as Seattle, Denver, Portland, Salt Lake City, and Phoenix.
Spokane, WA is named after the Spokane tribe. The tribe is believed to have descended from the first settlers in the area. The United States Army built Fort Spokane in 1880 as a means of supporting railway development. The work was also to secure American settlement. The city was incorporated a year later. The area grew as a mining city. The Expo '74 World's Fair was held in Spokane as an environmental-themed event.
Spokane is about 280 miles east of Seattle. Spokane links to the city through I-90. The city is also 18 miles west of the border with Idaho and 30 miles west of Coeur d'Alene.
The city has a population of 220,000, thus making it the second-largest city in the state of Washington.
The Spokane River goes through the middle part of the city. The river goes east to the Harrison Slough near Coeur d'Alene. The river also travels northwest to the Columbia River.
Gonzaga University is in the city of Spokane. The private university has been in operation since 1887 and is affiliated with the Roman Catholic Church. About 7,500 students attend classes at Gonzaga every year. Eastern Washington University is also about fifteen miles southwest of Spokane in the town of Cheney.
Tired of unreliable lawn services?
So are we... See how it works
Recent lawns mowed in Spokane, WA
by GreenPal's community of lawn care pros
Save Time, Save Money,
Book a great local lawn service now with GreenPal.