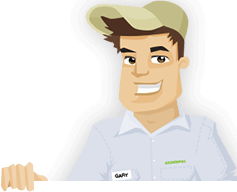 Needing your Lawn Cut?
Get Competitive pricing without the hassle
Book lawn mowing by a pro in Bakersfield
Order lawn mowing now without calling around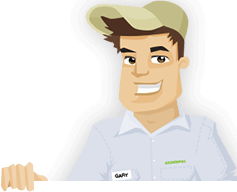 Needing your Lawn Cut?
Get Competitive pricing without the hassle
Book lawn mowing by a pro in Bakersfield
Order lawn mowing now without calling around
Local lawn mowing services in Bakersfield California
compete for your lawn

Here are Best Lawn Care Services in Bakersfield, CA as of Sep, 2019
Here are a few 5 Star Ratings from GreenPal users
Elvina M. Acklin
Lawn Cut in Bakersfield CA
As a both homeowner and small business owner in Bakersfield, I have no time or energy to spend on maintaining my yard. I love the way it looks now that I found a great landscaper from GreenPal. Not only are they super reliable, they do a great job, and my yard has never looked better. I can finally relax after a long day of business work and enjoy my finely manicured lawn. I seriously wish I had found this service sooner, because I could not be happier with the service they offer. Even the birds enjoy my yard more, apparently they appreciate the greenery.
Mary Knotts
Grass Cut in Bakersfield CA
I used to have the hardest time getting my lawn properly maintained. My landlord would constantly comment on how poor I was keeping up with the lawn, and he didn't want to hear about how hard it was to find reliable landscapers in Bakersfield. I was so happy when i did a search and found GreenPal. Within only a few days I had someone cutting my grass, they even fertilized my lawn, and weeded the garden beds. As a renter I can rest assured that all of the lawn care services that I need to keep the property looking good can be found with GreenPal.
Steven R. Wilson
Lawn Care in Bakersfield CA
I have worked for years to build my businesses in Oildale and Downtown Bakersfield. One of the biggest things that was interfering with efficiently maintaining my properties was finding reliable lawn care providers. Once I found GreenPal, I was so satisfied to finally have lawn mowing companies contacting me, instead of me having to call place after place, and getting he run around again and again. GreenPal changed that all for me, I had so many offers the hardest part was picking my favorite. My properties are finally maintained and I know that the great service will continue. Thank you for this assume long overdue service!
Gregory A. Casey
Lawn Mowing in Bakersfield CA
Oleander is a great town, I love being situated between San Jose and Los Angelas. What I don't love about Bakersville is the difficulty I have had finding a solid landscaping professional. Finding GreenPal was such a significant time saver for me. I tried Craigslist, but I kept getting shady or mediocre lawn care. But with GreenPal i found a landscaper in only a few days, and better yet they were amazing. I have enjoyed nothing short of the best service I have ever received, when looking for a professional lawn mower. Not to brag, but my yard is way better than my neighbors now. Hes trying hard though.
Not in Bakersfield, CA?
Here are GreenPal's lawn service areas
Lawn Mowing Cost Calculator
Find out the average cost for Lawn Care Services In Bakersfield CA
What is it that makes GreenPal so original? Aren't there enough lawn care services in Bakersfield, CA? Well known are quite like the owns that we have found. Our landscapers are vetted with credit checks, proof of previous employment, pictures of past jobs, and proof of equipment, before you ever hear a word from them.
GreenPal makes is so easy to find and work with a wide variety of affordable landscaping companies in Bakersfield, California. Instead of flipping through the phone book, or hoping your neighbors can help, we put the best lawn care service providers right where you need them. Better yet our lawn service providers are part of a competitive market, this guarantees you affordable prices, and high quality service.
As for the lawn mowing services and yard maintenance companies in Bakersfield, they are looking for you just as much as you are looking for them. That's where we come in. GreenPal creates a safe, competitive market, that keeps rates low and provides reliable lawn care service. We know what a pain it can be to meet with professional lawn care service people and that is exactly why why made GreenPal. Even if you are in San Jose, the Los Angeles region, or anywhere between there or the Pacific Ocean, we have lawn care professionals ready to serve you!

Wouldn't it be great if you could just make a few clicks with the mouse and find a host of reliable lawn care providers? Of course it would, and that is exactly what we offer. Never worry about receiving mediocre service again. Our landscapers are not only pre-vetted before you speak to them, they are also peer reviewed, and feedback from their clients. That way you know you are receiving the best customer care that any lawn care service can provide.
It can be nerve racking to give your address to a complete stranger on craigslist, but we eliminate the worry by conducting background checks into each of the landscapers that we do business with in Bakersfield, Los Angelas, San Jose, or anywhere in the United States. We make sure that they have a history of long term clients and that they have a track record of excellent customer care.
GreenPal was made by landscapers, to fill the need for a reliable and trustworthy link between landscapers, and home or business owners. We have made a straight forward simple process to make it as easy on the homeowner as possible. Seriously signing up takes minutes, and within 48 hours or sooner you will receive a host of landscapers that are very happy to treat your lawn like the beauty you have always seen it as.
If you are considering hiring a lawn care specialist, sign up for GreenPal even if only to see what your options are. Creating a profile takes only a moment, and we won't need any of credit card before you decide to hire a lawn service. That means you get free competitive quotes from the best landscapers Bakersfield has to offer!
About Bakersfield California
Bakersfield is a city in California, United States.
Bakersfield is a city in Kern County and the county seat of Kern County, California, United States. It covers almost 142 square miles near the southernmost end of the San Joaquin Valley and right in the Central Valley region. Bakersfield's population is almost 365,000, making it the 9th most populated city in CA and the fifty second largest in the nation. The Bakersfield–Delano Metropolitan Area, which includes all of Kern County, had population of 839,631 according to the 2010 census, making it the 62nd most populated metro area in the US. More built-up areas includes Bakersfield and areas immediately surrounding the city, such as East Bakersfield, Oildale and Rosedale, had a population of approximately 464,000 according to the same census.
Bakersfield is the birthplace of the country music genre aptly named Bakersfield sound. The city is a very significant hub for both oil production and agriculture.
Kern County is the most productive oil producing county in the US,
and the fourth most productive agricultural county in the United States. Industries like natural gas and other energy extraction, mining, aerospace, petroleum manufacturing, refining, manufacturing, food processing, distribution, and corporate regional offices.
Archaeological evidence shows us the presence of early Native American settlements dating all the way back to thousands of years ago. The tribe known as the Yokuts lived in lodges along parts of the Kern River Delta. They hunted deer, bear, antelope, tule elk, fish, and game birds. But in 1776, a Spanish missionary known as Father Francisco Garcés, became the first known European explorer in the area. Due to the remoteness and inaccessibility positioning of the region, the Yokuts remained largely isolated til after the Mexican War for Independence. Mexican settlers began migrating to the area. Following discovery of gold in CA in 1848, settlers began to flood into the San Joaquin Valley.
Tired of unreliable lawn services?
So are we... See how it works
Recent lawns mowed in Bakersfield, CA
by GreenPal's community of lawn care pros
Save Time, Save Money,
Book a great local lawn service now with GreenPal.