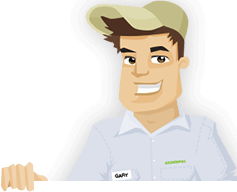 Needing your Lawn Cut?
Get Competitive pricing without the hassle
Book lawn mowing by a pro in Des Moines
Order lawn mowing now without calling around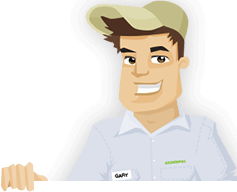 Needing your Lawn Cut?
Get Competitive pricing without the hassle
Book lawn mowing by a pro in Des Moines
Order lawn mowing now without calling around
Local lawn mowing services in Des Moines Iowa
compete for your lawn

Here are Best Lawn Care Services in Des Moines, IA as of Sep, 2019
Here are a few 5 Star Ratings from GreenPal users
Nellie Jackson
Lawn Mowing in Des Moines IA
The people at Fisher Lawn Care came to my home in Prospect Park to look at how well my shrubs were growing. I had some problems with trying to get the shrubs around my landscape to look the same. Fortunately, the experts at Fisher Lawn Care checked on the ideal sizes for all my bushes and helped me trim every growth. They were very happy to help me with cut everything well without any mishaps. More importantly, they cleaned up after they finished cutting everything. I also noticed that my shrubs look a whole lot healthier too, what with there not being any more weeds growing around the place.
Arlie Wheeler
Yard Cutting in Des Moines IA
Everyone at Atchison Properties knows what my yard needs every time they come over. They come to my yard in Lovington every two weeks to get the lawn cut and to trim all my bushes. Their tree pruning service is particularly useful. They have helped maintain my trees to where they won't tilt in one direction. The team always cleans up after they finish. My favorite part of what Atchison does is that the landscape maintenance team lets me know what the service will cost and never surprises me with sudden fees or rate hikes for what they do.
Joanna Hernandez
Grass Cutting in Des Moines IA
My restaurant off of Hickman Road had a big grand reopening, and I wanted to make sure the outside looked beautiful before customers would show up. Precision Lawn Care reached my business space and trimmed the bushes around the outside and cut the small bits of grass all around. They cleaned up all the grass after they were finished too. My restaurant looked beautiful, and I ended up getting a lot more customers than I would have expected. I feel that Precision played a massive role in getting my diner to be so popular and inviting.
Norman Martin
Grass Cut in Des Moines IA
Robinson Lawn Care understands the value of my time. They always explain to me what they want to do for my yard, but they always let me say if I want them to do certain things. They always show up at the time they say they will too. They were very accommodating one time when I had to leave my home on Rutland Avenue to pick up my kids when they were working on my yard. They continued to work on my yard and did not disrupt anything else. They left the invoice on my door afterward. I love that they can do so well for my yard while still respecting my time.
Not in Des Moines, IA?
Here are GreenPal's lawn service areas
Lawn Mowing Cost Calculator
Find out the average cost for Lawn Care Services In Des Moines IA
The beautiful green lawns and trees around the Des Moines IA area make it one of the most beautiful cities in the Hawkeye State. But how can you make your yard in Des Moines look as beautiful as everything else you might find in the area?
You can find one of many quality lawn mowing providers in Des Moines IA through the GreenPal app. We at GreenPal want to showcase the best lawn care providers that you can trust in the Des Moines area no matter which side of the river you are on.
You don't have to spend all day finding great lawn maintenance teams in Des Moines IA. GreenPal has all of these groups linked up in one place for you to check out. You'll love how easy it is for you to find teams on GreenPal thanks to how the app provides thorough listings of all the trustworthy professionals you'll find in the area.
For instance, you can list that you are in the River Drive area. You will find details on the nearest lawn care providers around where you are. These include groups that can head to properties near Drake University.
The details on the app work for all homeowners in the Des Moines area, including those around Capitol Heights and other areas on the outskirts of town. You'll see descriptions of all the lawn care teams near you, not to mention reviews from real GreenPal customers who have hired these teams in the past.
You can find a service provider by entering in your address and listing information on the type of property you have. You'll then get information on many teams that can help you. These include groups around Des Moines and other surrounding areas. You might be surprised at the variety of teams available to help you with your yard care needs.
All of the teams you will find on the GreenPal app are ones that you can trust. Each of these teams has been thoroughly vetted to ensure you'll have your pick of legitimate lawn care providers that you will appreciate hiring. The teams you'll find on the GreenPal app are ones that are supported by teams such as the Des Moines Chamber of Commerce.
Don't forget that the GreenPal app is completely free for you to use. You can even use the app to get a rough estimate of what you might spend on lawn mowing services based on your location, your lawn's size, and how often you need to get the lawn cut. The best part of this is that you'll discover the cost associated with mowing your lawn will not be as high as you might assume it could be.
Download the GreenPal app today, and get started in finding the best lawn service providers that you can trust in the Des Moines area. We are here to help you identify the best solutions for your yard that you can trust from Beaverdale to Westwood.
About Des Moines Iowa
Des Moines is a city in Iowa, United States.
Des Moines Iowa is the capital of the Hawkeye State. The city is also the largest in the state with a population of 220,000.
The Iowa State Capitol building in Des Moines is noted for its central golden dome. The Capitol features five domes around its body. Most of the Iowa state governmental functions take place in the Capitol area. The offices for the state's governor, attorney general, and secretary of state are also in the building. The World Food Prize award ceremony is held in the building every year.
Among the top companies based out of Des Moines include the Principal Financial Group, Fidelity and Guaranty Life, and Allied Insurance. Wells Fargo has a large operations center in Des Moines. Wells Fargo hires about 13,500 employees, thus making it the largest employer in the city.
The Iowa Events Center is home to many places for popular events in the area. The area is home to a convention hall and an arena, the Wells Fargo Arena. The venue hosts concerts and sporting events, including Iowa Wild hockey games and Iowa Barnstormers indoor football games.
Des Moines IA was founded in 1843 following the United States War Department's construction of a fort in the area. The fort was built to monitor the Sauk and Meskwaki tribes. The town was incorporated in 1851 after those tribes moved to the Indian Territory, which would eventually become Oklahoma. The city grew in the early twentieth century as a part of the City Beautiful movement. Much of Des Moines was flooded in the Great Flood of 1993, thus leaving people without drinking water for nearly two weeks.
Des Moines is in the central part of Iowa. The city is about 130 miles east of Omaha and 190 miles north of Kansas City. I-80 appears on the northern end of the city and goes to Omaha to the west and Davenport to the east. I-35 also goes through the town and heads to Kansas City to the south and Minneapolis and Duluth to the north. The Des Moines River also moves through the city and goes north to the Saylorville Lake and south to Lake Red Rock.
Drake University is in Des Moines and is home to one of the country's oldest law schools. The Des Moines Public Schools district supports nearly 30,000 students every year.
Tired of unreliable lawn services?
So are we... See how it works
Recent lawns mowed in Des Moines, IA
by GreenPal's community of lawn care pros
Save Time, Save Money,
Book a great local lawn service now with GreenPal.