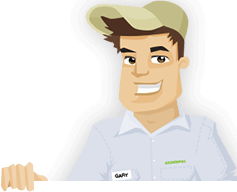 Needing your Lawn Cut?
Get Competitive pricing without the hassle
Book lawn mowing by a pro in Reno
Order lawn mowing now without calling around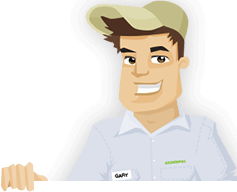 Needing your Lawn Cut?
Get Competitive pricing without the hassle
Book lawn mowing by a pro in Reno
Order lawn mowing now without calling around
Local lawn mowing services in Reno Nevada
compete for your lawn

Here are Best Lawn Care Services in Reno, NV as of Oct, 2019
Here are a few 5 Star Ratings from GreenPal users
Greg Hanson
Lawn Cutting in Reno NV
Finding lawn care in Reno was always hit or miss with Craigslist. I have a few investment properties throughout Reno, and I am always needing to pick up additional lawn care professionals. If I could I would spend all week at the Nevada Museum of Art, but I have work to do. Fortunately with GreenPal that work became much simpler. At least as far as hiring a lawn care professional. Any time I need a lawn care professional for a new property I am looking at, I just send out a request for lawn care bids on GreenPal, and quickly get several quotes. If only they had an app for collecting rent, then I would be in business.
Stacy Tracewell
Lawn Cutting in Reno NV
When my son went off to Truckee Meadows Community College, I lost the best lawn care professional in Reno, Nevada that I ever had. My son. You can't beat free lawn care, but good things are often sweet and short. So I had to find a lawn care maintenance solution fast! I hit up google and say this app. I figured I would give it a try. And I was astounded by the results. I literally got 5 lawn care bids in 3 hours. With little work. I hired a lawn mowing company and am so satisfied with the service I receive.
Tim Gordon
Lawn Service in Reno NV
Finding lawn care near me used to be a challenge. My lawn care guys kept moving out of Reno, NV and I could never keep one longer than a year. Look, all I want to do is golf down at Washoe County Golf Course. I'm retired and don't want to have to scramble around calling for lawn care bids. That is why I was elated when I found GreenPal. Seriously signing up was like butter. And best of all I could read the reviews of the lawn care professionals before hiring them. I love the crew I found through GreenPal.
Phillip D'Henderson
Lawn Maintenance in Reno NV
When I bought my first home in Reno, NV I had no idea how to go about getting the grass cut. I didn't know any lawn care services near me, or any lawn care services in Reno for that matter. So I did some searching, and I found GreenPal. And within hours of signing up lawn care bids were rolling in. I chose my favorite option, and I will tell you what my lawn has never looked so good. Seriously if you need a landscaper or lawn care pro try GreenPal. The process is very simple, and you can't argue with the results.
Not in Reno, NV?
Here are GreenPal's lawn service areas
Lawn Mowing Cost Calculator
Find out the average cost for Lawn Care Services In Reno NV
Lets Face it, finding reliable lawn care is difficult. Between scheduling and no show time after time, it can be a real pain to keep up with your lawn maintenance needs. We have a solution.
Welcome to your GreenPal's page for Reno, NV Find just a few of the top rated lawnmowers in Nevada. Landscaping and lawn maintenance companies are now available for hire at any point in time.
Once you sign up for GreenPal, you can meet, message, and coordinate prices for all your lawn care service needs. From basic yard mowing to tree removal, pruning, edging, and even total landscape renovation, GreenPal can help you find the company which suits your needs. We know how hard it can be to track down a good lawn care company, so we've done the hard work of finding the best in the industry to make your life easier.
We hyper-localize our city pages because most of our customers are homeowners just like you. This page will connect you with cheap and reliable lawnmowers and landscapers in Reno, Nevada for that matter.
You may have been asking yourself, with all the lawn care issues in your neighborhood, how do I find a good landscaper without getting ripped off. We have a strict vetting system that is in place to combat exactly that. In addition to the standard business credit checks, and basic company information, we interview each and every landscaping maintenance company to ensure they are legitimate. This means we check their equipment and interview the past clients. We have found that this information tells us a lot about the yard mowing business and how the services could be improved. Additionally, we also require contractors to submit pictures of previous jobs.
Companies that apply for our site, meet heavy requirements. We turn away and lawn care companies which have inadequate equipment to service our professional level, that is why we do our strict vetting process. We ensure that only the best landscapers will be available through our site.
We go through all of this to protect those that use our service from those of been more harm than good. The lawn care business is tricky, and it can be discomforting to make strangers from Craigslist and give them your personal address. This is the kind of information you don't want in the wrong hands, and using our site prevents you from giving your information to complete strangers.
If you do not want your information falling into the wrong hands, are tired of poor lawn care service, or just want someone to show up on time for once, we are here for you. Don't stress out any longer, will go through the difficult process of finding a good lawn care company. We have made everything simpler, so that you can focus on other things in your life.­
Signing up takes as little as five minutes, and after we have your information we will start connecting you with local lawnmowers in Reno, NV. Once we have determined a fair price for cutting your grass, companies can contact you and offer their best price. It is really that easy and the next morning you have several options in you inbox. Welcome to the future lawn care, welcome to GreenPal.
About Reno Nevada
Reno is a city in Nevada, United States.
Reno, Nevada is a city in the northwest part of the state. It is approximately 22 miles from Lake Tahoe. The city goes by the name of "The Biggest Little City in the World". The city of Reno is known for its casino industry, and it is is the seat of Washoe County. Reno city sits in a high desert river valley, which rests along the foot of Sierra Nevada as well as its downtown area which occupies a valley which is casually known as the Truckee Meadows. Named after Union Major General Jesse L. Reno, a general who was killed in action during the American Civil War at the Battle of South Mountain in Fox's Gap.
According to the 2018 US Census estimates the population is 250,998. This would make it the third-most populous city in Nevada, right after Las Vegas and Henderson.Which are two cities of the Las Vegas Valley. The most populous city in the state outside of the Las Vegas Valley, Reno is part of the metropolitan known as Reno–Sparks.
This metro area consists of all of Washoe and Storey counties.
As for the ancient history of Reno, archaeological findings seem to locate the eastern border as an ancient site for prehistoric Martis people in the Reno area. It was as early as the mid 1850s that a few pioneers settled in what is know called Truckee Meadows. Which is a relatively fertile valley compared to the surrendering area, through which the Truckee River makes its way from Lake Tahoe to Pyramid Lake.
It became a great area for subsistence farming, and even better early residents could pick up business from travelers who were headed along the California Trail. The Trail which followed the Truckee westward, before it branched off toward the Donner Lake, where the formidable obstacle of the Sierra Nevada begins to escalate.
Source: Wikipedia
Tired of unreliable lawn services?
So are we... See how it works
Recent lawns mowed in Reno, NV
by GreenPal's community of lawn care pros
Save Time, Save Money,
Book a great local lawn service now with GreenPal.