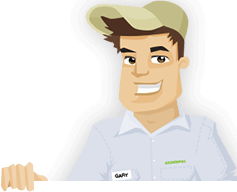 Needing your Lawn Cut?
Get Competitive pricing without the hassle
Book lawn mowing by a pro in San Jose
Order lawn mowing now without calling around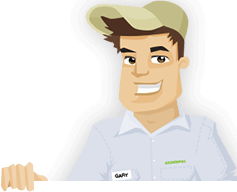 Needing your Lawn Cut?
Get Competitive pricing without the hassle
Book lawn mowing by a pro in San Jose
Order lawn mowing now without calling around
Local lawn mowing services in San Jose California
compete for your lawn

Here are Best Lawn Care Services in San Jose, CA as of Sep, 2019
Here are a few 5 Star Ratings from GreenPal users
Richard Sanchez
Grass Cut in San Jose CA
As far as local lawn care in San Jose, Ca goes, GreenPal is pretty handy. Maybe it would change if I lived in a smaller town, but where I am in Alamitos it has worked great. I have hired two local lawn mowers near me that have all been great. I haven't found someone that will be able to take over my lawn for the rest of the year, but at least they are honest about it. I hired one guy who I contracted to handle all my lawn maintenance in San Jose, Ca, but he disappeared halfway through the contract. Very strange stuff, and surely if I had the opportunity to review him I would have told everyone what had happened. It's good I haven't seen him on here yet, but then again GreenPal does great about finding the best yard maintenance near me.
Paige Albright
Lawn Service in San Jose CA
GreenPal is perfect for what I need. It's not that I don't like to mow my own lawn, but to be quite honest there are other things I would rather be doing is all. But it is good to be able to help out someone who does it for a living! Mike is a great hire, he shows up on time and does the whole job so neatly I feel like I could trust him even when I'm not home. I do that a lot actually. On the days I need a lawn mowing I just set up a tee time at Silver Creek Golf Course, and by the time I get home Mike is already gone and left behind a clean looking lawn. That is the kind of thing I want to see how the internet is used! I'm not much for social media and all that, but when I can actually put it to use it makes all the difference!
James Garibay
Lawn Mow in San Jose CA
I don't use GreenPal a lot, I have only hired twice on it but so far it has been okay. The easiest thing about GreenPal is probably the payment system. In the past when I have hired a cheap lawn mower near me I had to leave the cash under a pot, and I learned my lesson after that. I told the lawn mower way too early where the money was, and I came home to a lawn half mowed. Not even joking, it looked like he got my text midway through the job, read it, and wrapped up the job right then and there. I haven't heard from him since, so that's why I'm on GreenPal now. At least now I can leave a message or report them, no cheap yard maintenance in San Jose, Ca can disappear like that. as far as the lawn care goes, it's pretty good. No Cambrian Park or anything like that, but they leave my yard looking pretty sharp.
Ryan Fuchs
Lawn Cut in San Jose CA
I think the best part about GreenPal is that it really opens your eyes as to how many affordable lawn mowing services near me are looking for new clients. Every time I see trucks advertising lawn maintenance in San Jose, Ca they always look so busy at work I don't feel comfortable asking for a quote. That, and of course I'm either driving or see them from my office. Well, at least GreenPal shows that there are some options for cheap landscaping in San Jose, Ca. I haven't done too much other than just ask them for a cheap lawn mowing, but there are some things I want done that I will use GreenPal for in the future. I wouldn't have a clue how to look for them myself. My guess would be just passing by Houge Park until I see a lawn mower start to work on the grass. Not very efficient I know, but that goes to show exactly how much GreenPal helps out people like me looking for cheap landscape maintenance near me.
Not in San Jose, CA?
Here are GreenPal's lawn service areas
Lawn Mowing Cost Calculator
Find out the average cost for Lawn Care Services In San Jose CA
Contracting lawn care does not have to be difficult. Unfortunately for some though, finding even the opportunity to contract local lawn mowing in San Jose, Ca can be a hard task to accomplish. The bizarre thing is that since we started GreenPal, we have noticed that there are way more options for cheap lawn maintenance in San Jose, Ca than people realize, but it usually a lack of knowing where to look that people thing there are only a few companies out there that can help them out.
They can't be blamed for this, however. Without a real presence on the internet, no social media to speak of, nor a dedicated team of marketing specialists to get their name out there, the average lawn mowing service in San Jose, Ca will most likely stick to handing out business cards or leaving them on neighbors' doors. That isn't as helpful to you, someone who is a few miles down from wherever they are that day, so we have brought to you a different answer.
The beauty of GreenPal lies in the feature that it brings both sides of the market together. Both client and service provider are able to meet on one platform and talk business about what they can do for each other. We truly believe this changes the game as far as pricing and competition goes. Instead of a letting a few companies take over the market for lawn mowing in San Jose, Ca, anyone who has the right work ethic and talent to mow good grass can be on GreenPal and compete for your business.
We believe this does a few important things. To start, allowing people to come together with local landscaping in San Jose, Ca lets them see the many options they have available to them. Just from this page, you can see that there are several options for the best yard maintenance in San Jose, Ca, so when one company does not meet your expectations quality or affordability wise, you can move on with the next company.
This competitiveness is the heart of GreenPal's success. The true landscapers in San Jose, Ca, while slowly contracting more jobs, will gain a reputation that will push them to the top of the pile. People who are looking to contract cheap lawn mowing in San Jose, Ca will see just how many times a company has been hired, their reviews (good and bad), and their ratings. There is not one mediocre lawn mowing service in San Jose, Ca that can sneak by with buying ads or promoting a post because there is no chance to do so.
If you are unsure about our service, be confident in our ability to vet out any possible chance for scamming or funny business. Because we require such a rigorous application process, there is little to zero chance for anyone who is anything other than reliable lawn maintenance in San Jose, Ca will be able to get on. Besides asking for the usual documents proving legitimacy, we ask that every company wanting to get on the website provide us photos of their lawn mowing equipment and contact information from some of their clients.
WE have found in the past that asking for a bit more information than that has worked perfectly in discovering those whose intentions were anything less than providing a good lawn mowing to anyone in the city. Other sites like Craigslist or LetGo have been amazing for people to connect their buyers and sellers, but they have done little to protect the security and safety for people looking to hire out certain services, including cheap lawn care in San Jose, Ca.
By the time you sign up for GreenPal however, all that will be taken care of. Especially with a city like San Jose, what with its several smaller suburbs and neighborhoods, there is a good chance you will find your next reliable landscaper in San Jose, Ca with no contract. Even if you do contract one of the lawn mowers in your area and you decide he isn't the right fit, there will be several other chances to give it another go.
Are you unsure about the deals you will be able to find on our website? Well, rest assured that we make sure you are completely ready to hire whoever you are going to hire from the very start. That is why when you sign up for GreenPal, the most you will ever need to register, at least before you decide to go through with contracting cheap yard maintenance in San Jose, Ca, is your name, email, and the address where you are going to want lawn mowing. From there, we determine a geographically based price for the size of your yard and what the average price of lawn mowing in the area is going to be. this little bit of information will help you get the best prices without ever going too high.
We are confident that there is at least one cheap lawn mower in San Jose, Ca that will make your yard beautiful all year round. We are so confident in this that we have warned even the Municipal Rose Garden to watch out for our website whenever they need someone to hire to tend to the beautiful flowers of theirs. With GreenPal, there is no reason why you should struggle to find the best deals for yard mowing and grass cutting in San Jose, Ca. that is something that should be the least of your worries. The only thing we need you to worry about is the day you want the best landscaping in San Jose, Ca to show up to your home!
About San Jose California
San Jose is a city in California, United States.
For those with little knowledge of Spanish, San Jose, California's name was derived from the anglicized version of Saint Joseph, named after the commonly agreed upon father of the Christian messianic figure by the Europeans that settled there. It ranks as the economic, cultural, and political center of the infamous tech world Silicon Valley with a double ranking as the largest city of Northern California. It has a population of over one million people, and is the third most populous city of California. The only two that supersede San Jose are of course Los Angeles and San Diego.
San Jose is located smack dab in the middle of the Santa Clara Valley, almost directly south of the San Francisco Bay area. In total, the city covers just shy of two hundred square miles, and acts as the county seat for Santa Clara County. It is considered to be one of the most affluent cities in California, with an abundance of culture, innovation, and technology inventions to its name. Prior to European invasion, the area was inhabited by the Ohlone people. Not much is known other than from the artifacts left behind, however, as the settlers made sure to kill and wipe the culture from their history by placing Ohlone children in Christian missionary schools at young ages.
The Europeans original named the city El Pueblo de san Jose de Guadalupe, and was the epicenter for movement for further into the state. Before Sacramento officially became the state's capitol, San Jose was known to be the capitol in 1850. After World War II, San Jose saw a huge increase in its economy because of population growth and the area's commitment to swallowing up nearby cities and housing communities that fringed the cities in the sixties.
It also experienced a huge increase in tech jobs of course with the arrival of computer programmers, tech startups, and construction jobs for said startups. In the nineties, there was a huge switch from slow-paced agriculture to insanely rapid construction and infrastructure from the tech boom. Today, any member of the tech industry would hope to be in Silicon Valley to succeed in their field.
Tired of unreliable lawn services?
So are we... See how it works
Recent lawns mowed in San Jose, CA
by GreenPal's community of lawn care pros
Save Time, Save Money,
Book a great local lawn service now with GreenPal.