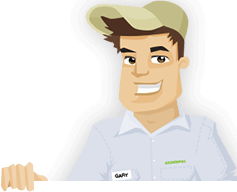 Needing your Lawn Cut?

Get Competitive pricing without the hassle

Book lawn mowing by a pro in Jacksonville Beach

Order lawn mowing now without calling around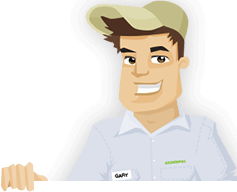 Needing your Lawn Cut?

Get Competitive pricing without the hassle

Book lawn mowing by a pro in Jacksonville Beach

Order lawn mowing now without calling around
Local lawn mowing services in Jacksonville Beach Florida
compete for your lawn

Here are Best Lawn Care Services in Jacksonville Beach, FL as of Sep, 2023
5 Star Ratings about GreenPal
Larry Shelton
Lawn Cut in Jacksonville Beach FL

"Thank God I found GreenPal when I did. I was so used to paying a lot of money for a high-end landscaping company that talked a big game about their lawn care services. I own properties all around Oceanfront Park and Gonzalez Park, and this "best yard maintenance company" in Jacksonville Beach was sucking me dry for every lawn mowing and landscaping job they did. When I found GreenPal, I was blown away with how cheap landscaping companies were. And that's not even say they did a cheap job, just that the price they were asking for were way more reasonable than the yard maintenance company I had before. And, sometimes I wasn't sure if the other lawn mowers showed up on the day I scheduled them to cut my grass. GreenPal makes sure the lawn mowers go on the day they said they would, and I'm grateful for that. I don't know how much money I would have lost paying for these other lawn care services."
Nicholas Livingston
Lawn Care Service in Jacksonville Beach FL

"I saw that some of my neighbors around Seabreeze Elementary School were happy with the reliable landscapers they found on GreenPal, so I decided to give it a shot. I usually cut my own grass, I thought it was cheaper. But the time it was taking for me to check my lawn mower blades, fuel up the mower, cut the grass, and clean the clippings, I wasn't so sure. I would watch the yard maintenance companies breeze through lawns like nothing, so I asked them how I could hire them. They told me GreenPal, just like my neighbors said, so I signed up and had a few lawn care services give me a quote on my hard within a day. They do some high quality lawn mowing, way better than I ever could. What's great is I asked the landscaper if he could trim my palm trees, and he went ahead and did it the first time free of charge! I pay him for it now, but it was just the friendly gesture of trusting that I'd like his lawn care business in the future."
Paul Rothman
Lawn Mow in Jacksonville Beach FL

"If there's one thing I hate, it's when people know when they can pull a fast one. I had a vacation home in Jacksonville Beach, right by Huguenot Park, and would pay this landscaper to come by the house every few weeks to mow the lawn. I asked him to take a picture of the lawn mowing when he was done, and he would. I feel stupid for saying this, but he only went to mow the lawn the first time and took different photos, I was paying him $60 to just send me a new picture of the same fresh cut lawn! I found out because a neighbor emailed me asking to take care of my yard, and I told him I do, we get the grass cut every two weeks. He sent me a picture of what my lawn actually looked like, it was a forest! I never used that "landscaper" again, and made it my mission to find a way to make sure my yard was getting maintained. GreenPal was the website just for that, and I haven't had problems with my lawn care since then."
Diane Davis
Lawn Mowing in Jacksonville Beach FL

"I rent out my home in Jacksonville Beach all days of the year, and it is nice having GreenPal's easy scheduling system when I need some yard maintenance done. I was a very do-it-yourself person in the past, and when I lived closer to Jacksonville Beach I would make a weekly trip to cut the grass myself. All that would do was spend my own gas and time on a lawn I hardly got to enjoy. Since I moved closer to the Isle of Palms Park JAX, I hired a few reliable landscaping companies off GreenPal and haven't looked back. Their costs were exactly how much I was spending going over to mow the lawn myself, only now it's even better because they are trained lawn mowing professionals. I'm happy that I was able to try out a few landscaping companies before committing to one, it really put my mind at ease knowing I can just move on to the next lawn care service if one decides to drop the quality down a few months from now."
Not in Jacksonville Beach, FL?
Here are GreenPal's lawn serivce areas
Welcome to GreenPal in Jacksonville Beach, Florida. We are the top lawn maintenance website to connect you with lawn maintenance professionals in your area. Whether you need one lawn mowing or need to book a dedicated maintenance team for your landscape, you can find them here. GreenPal is in most U.S. cities, and works hard to bring communities in touch with their local landscaping companies. We do the hard work of interviewing lawn care services, and by the time you sign up for GreenPal, you will already have plenty of options for your lawn work. One of the great things about GreenPal is that it works perfectly for resort cities like Jacksonville Beach. Even without physically being at your home, you can schedule lawn maintenance services from your computer anywhere in the world. You can rest assured that the best yard maintenance companies are on GreenPal, because we have a special process before any independent lawn mower or landscaping company can register on GreenPal. Each company that applies to GreenPal goes through an interview process, followed by an equipment inspection. We've found that in the past, most of the companies reporting problems rent equipment out, but lawn care companies that received higher reviews owned and maintained their lawn equipment. From here, each company that signs up for GreenPal goes through a tryout. We talk with other GreenPal users who have contracted them in the past, look over the other lawns they've done in Jacksonville, and how reliable a lawn care company they really are. Are they on time? Do they schedule weekly lawn mowing? What other services like shrub and tree pruning, hedge trimming, and fall leaf clean up do they offer? If their lawn maintenance passes these tests, then they can start bidding for your work on GreenPal. Yes, we did say bid. Lawn care services in Jacksonville that sign up on GreenPal give you a quote on the job you need, not the other way around. Sometimes, a lawn care company will offer a blanket service price, say a shrub pruning and a lawn cut, but if you don't have shrubs to prune, too bad, it's still included. We see lawn care differently, so we reversed the roles. On GreenPal, if a lawn care company wants your business, they're going to bid for a job that fits the bill, nothing more nothing less.

This is the specific GreenPal site for Jacksonville Beach, Florida, but if you're looking for a yard maintenance company in a neighborhood close by, like Lakeside or Neptune beach, then you can find the specific neighborhood sites listed here: GreenPal Lakeside GreenPal Ponte Verda GreenPal Jacksonville GreenPal Atlanta Beach GreenPal's services don't stop at lawn mowing, either. Many yard maintenance companies in Jacksonville are skilled in all kinds of lawn care services, from customized hedging to gardening. There's no shortage of lawn care professionals in your area, we can assure you of that. Even if you want a full-scale, yard beautification and garden installation, there's bound to be someone on GreenPal that is the right fit. No matter how inventive you want your yard, you can always be sure the companies we put on GreenPal are qualified to do a good job. Lawn care is a summer occasion, and a few weeks without a lawn mowing can let the grass grow tall. With GreenPal's scheduling, you can set up routine lawn mowing as often as you'd like. Payment even goes through GreenPal, so you never have to worry about finding a point in your day to pay the maintenance man. GreenPal is free to sign up and free to post a lawn maintenance job, the only thing you will pay for is the lawn care company you decide to hire. We at GreenPal just want to connect you with your community yard maintenance professionals in Jacksonville Beach. Also if wanting to hire a local cheap lawn care services in Lakeside, Fl or searching online for a nearby grass cutting service in Ponte Vedra Fl GreenPal can help you find local Jacksonville Metro area landscape maintenance contractor there as well.
Lawn Mowing Cost Calculator
Find out the average cost for Lawn Care Services In Jacksonville Beach Fl
About Jacksonville Beach Florida
Jacksonville Beach is a city in Florida, United States.
Before Jacksonville Beach had its name, it was incorporated into Florida in 1907 as Pablo Beach, changing its name to Jacksonville Beach in 1925. It is a part of the "Jacksonville Beaches" that make up the coastal area, including nearby Neptune Beach, Atlantic Beach, and Ponte Vedra. Even though the resort city was absorbed by Duval County in 1968, the city asked to keep their municipal governments.

Jacksonville Beach began as a Spanish Settlement, but once it was seized by the United States, developers saw the potential in the area to be a resort and entertainment beach. There have been hotels as early as the 1880s and an experiment in an amusement park in the early 20th century, with a bowling alley, dance floor, and skating rinks.
The amusement park closed down, however, after the roller coaster was deemed unsafe due to the quick deterioration from the seawater. Adventure Landing, the area's only surviving amusement park, still remains as a popular tourist attraction in Jacksonville Beach. Of the three Jacksonville Beaches, Jacksonville Beach is the largest, covering roughly 22 square miles. Of those 22 square miles though, only 7.3 are land, the rest is water.

As of the census, 20,990 people call Jacksonville Beach their home. There are 9,715 households and 5,207 families living in the city year round. The city is predominately white, with 90.94% White Americans, 4.82% African Americans, and 1.51% from Native Americans and other races. The biggest threat to Jacksonville Beach is the constant danger of hurricanes. Usually, the city sees a mandatory evacuation every few years. Source: Wikipedia Jacksonville Beach, Fl
Save Time, Save Money,
Book a great lawn service now with GreenPal.