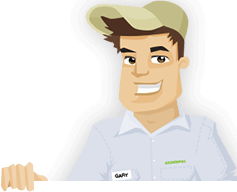 Needing your Lawn Cut?

Get Competitive pricing without the hassle

Book lawn mowing by a pro in Lakeside

Order lawn mowing now without calling around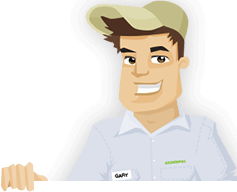 Needing your Lawn Cut?

Get Competitive pricing without the hassle

Book lawn mowing by a pro in Lakeside

Order lawn mowing now without calling around
Local lawn mowing services in Lakeside Florida
compete for your lawn

Here are Best Lawn Care Services in Lakeside, FL as of Sep, 2023
5 Star Ratings about GreenPal
Joseph Hunter
Grass Cutting in Lakeside FL

"My best friend lives right by Poochie's Park, and there was a few weeks where we saw one lawn maintenance worker come back every other day to cut the grass. We just happened to be walking by the park when he was cutting the grass, but we were impressed at how efficient he was. Poochie's Park was done before lunch! I know my husband was having trouble taking care of our lawn, so we asked him to take a look at our yard. He showed us how to sign up on GreenPal and showed us all his lawn care reviews. I was convinced he was professional already, but GreenPal made it so much easier to communicate and pay for his services.."
Juana Fulton
Lawn Cutting in Lakeside FL

"What I don't get is that these "professional lawn care services" will leave the grass clippings all over the yard! I pay good money to get a lawn mowing, but apparently that literally just means a quality lawn mowing. After the grass cut though, I'm on my own. Maybe it was because I'm new to Lakeside and I got a bad apple, but there was no way of telling my neighbors what happened before they contracted them to mow their lawn too. They all said the same thing. So after some research, I ended up on GreenPal. It didn't take more than two days for actual yard maintenance companies to get in touch and offer me a price on a quality lawn mowing. I'm a pretty simple guy, I just want my yard to look nice, and it was so refreshing seeing the lawn care company I did hire take the time to do that.."
Sean Arnold
Lawn Care in Lakeside FL

"I rent out a home in Lakeside so the family can go out to Mack's Point, so I never need more than a basic lawn mowing every few months. I've had a few bad experiences with my lawn care services, as silly as it sounds, but the yard maintenance I've dealt with fined me for every new contract we made, even though they distinctly remember me from last year! One year I got so upset I cut my own grass, but then I was even more upset that I was spending time cutting grass and cleaning up the mess instead of with my family. It matters to me for my daughters to have a nice backyard, something that they like playing in. But I want to be there enjoying it too. I found GreenPal after a few searches, and haven't looked back. The whole system takes the guesswork out of finding a lawn maintenance company, and honestly don't see it working another way, especially not my old way."
Hazel Ellis
Lawn Mowing in Lakeside FL

"I'm so thankful for GreenPal! I was so used to my previous lawn care company that I was comfortable paying for subpar work. It's just that I didn't have time to sit down and call a list of lawn maintenance companies asking for a quote. I tried it just once, and I had to tell every independent lawn mower and full scale landscaping maintenance all the details of my yard, and then we had to plan out their availability, and they had to see if they could mow my lawn on that day, it was grueling. I had thought about an idea like GreenPal before, especially with apps like Uber or InstaCart. I've made it to the future! I used to worry about making time after my business trips to cut the grass, but now I can schedule a lawn mowing from my phone. It's a small trade of money, but worth it. And I haven't had a problem with any of the landscaping companies I've hired."
Not in Lakeside, FL?
Here are GreenPal's lawn serivce areas
Welcome to GreenPal in Lakeside, Florida and Clay County. We are the top lawn care website that connects you with the best yard maintenance professionals in your area. Lawn care is a summer occasion, and a few weeks without a lawn mowing can let the grass grow tall. With GreenPal's scheduling, you can set up routine lawn mowings as often as you'd like. Payment even goes through GreenPal, so you never have to worry about finding a point in your day to pay the maintenance man. Whether you need one lawn mowing or need to book a dedicated maintenance team for your landscape, we can help you set up a lawn service with them. GreenPal is in most U.S. cities, and works hard to bring communities in touch with their local landscaping companies. We do the hard work of interviewing lawn care services, and by the time you sign up for GreenPal, you will already have plenty of options to choose from. Each company that applies to GreenPal goes through an interview process, followed by an equipment inspection. We've found that in the past, most of the GreenPal users reporting problems rent equipment out, but lawn care companies with higher reviews owned and maintained their lawn equipment. From here, each company chosen for GreenPal goes through a tryout. We talk with other GreenPal users who contracted them in the past, look over the other lawns they've done all over Lakeside, and how reliable a lawn care company they really are. Are they on time? Do they schedule weekly lawn mowing? What other services like shrub and tree pruning, hedge trimming, and fall leaf clean up do they offer? If their lawn maintenance passes these tests, then they can start bidding for your work on GreenPal. Yes, we did say bid. lakLawn care services in Lakeside send you messages through GreenPal to give you a quote on the job you need, not the other way around. Sometimes, a lawn care company will offer a blanket service price, say a shrub pruning and a lawn cut, but if you don't have shrubs to prune, too bad, it's still included. We see lawn care differently, so we reversed the roles. On GreenPal, if a lawn care company wants your business, they're going to bid for a job that fits the bill, nothing more nothing less.

Lakeside is still a pretty big city, and we know there's no point in hiring a yard maintenance company in Lakeside if you live by Neptune beach, so we've taken the time to section Jacksonville by its neighborhoods. The neighborhood specific sites are listed here: GreenPal Orange Park GreenPal Ponte Verda GreenPal Jacksonville Beach GreenPal Atlanta Beach GreenPal's services don't stop at lawn mowing, either. Many yard maintenance companies in Jacksonville are skilled in all kinds of lawn care services, from customized hedging to gardening. There's no shortage of lawn care professionals in the area, we can assure you of that. Even if you want a full-scale, yard beautification and garden installation, there's someone on GreenPal that is the right fit. No matter how inventive you want your yard, you can always be sure the companies we put on GreenPal are qualified to do a good job. GreenPal is free to sign up and free to post a lawn maintenance job, the only thing you will pay for is the lawn care company you decide to hire. We at GreenPal just want to connect you with your community yard maintenance professionals in Lakeside, Florida. Also if wanting to hire a affordable grass cutting businesses in Ponte Vedra, Fl or if you live in another part of the Jacksonville metro and need assistance with affordable lawn mowing services near Jacksonville Beach Fl nearby me GreenPal is setup to assist you with getting next day lawn care service in those parts of the Jacksonville Metro area as well.
Lawn Mowing Cost Calculator
Find out the average cost for Lawn Care Services In Lakeside Fl
About Lakeside Florida
Lakeside is a city in Florida, United States.
Lakeside is known in the scientific community as home to one of only ten research centers that conducted breakthrough studies in non-human primates. The research done at Yerkes Regional Primate Center helped behavioral and sociological scientists understand primates and their similarities between human beings.

Although the area is now known as Foxwood Center plaza (the building that faces Orange Park Medical Center), Yerkes Center paved the way for stronger studies on our evolutionary ancestry.
Lakeside is a suburb of the Jacksonville metroplex. It is settled right on the western border of Doctor's Lake, an inlet from the St John's River, hence the name. Lakeside is a neighborhood of Orange Park, Florida, which is in turn a part of Jacksonville.

As of the last census, Lakeside recorded a population of 30,943 people, 10,753 households, and 8,785 families. Its population density came out to 2,040 people per square mile. Although the racial makeup of Lakeside is predominately white there resides a population of 10% African Americans and .5% Native American. The Hispanic or Latino population of Lakeside, Florida came out to 8.1%. Source: Wikipedia Lakeside, Fl
Save Time, Save Money,
Book a great lawn service now with GreenPal.