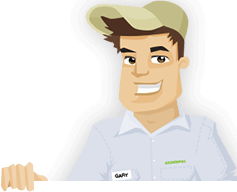 Needing your Lawn Cut?

Get Competitive pricing without the hassle

Book lawn mowing by a pro in Jacksonville

Order lawn mowing now without calling around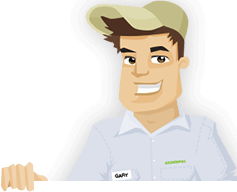 Needing your Lawn Cut?

Get Competitive pricing without the hassle

Book lawn mowing by a pro in Jacksonville

Order lawn mowing now without calling around
Local lawn mowing services in Jacksonville Florida
compete for your lawn

Here are Best Lawn Care Services in Jacksonville, FL as of Feb, 2020
5 Star Ratings about GreenPal
Michael Strasser
Grass Cutting in Jacksonville FL

"We just moved to Jacksonville, and it was unfortunate that our new lawn wasn't taken care of by the time we got there. It was the first few weeks, but it still felt weird making the decision to move a new home and having a sloppy lawn. You'd think the realtor would take care of that right? It should go without saying that my wife and I didn't have the money to buy a new lawnmower or hire some expensive maintenance man to help us out, but a friend from the Timuquana Golf Club suggested we use GreenPal. Happiest I've been using the internet, I can tell you that. GreenPal is straightforward to use that even an old timer like me can get through it. The gentleman we hired was so helpful, that after he cut our grass we walked through the yard to point out all the maintenance we might need in the next few years."
Andrew Parisien
Lawn Mowing in Jacksonville FL

"Jacksonville is growing so fast that all of the lawn care services are too busy doing big yard project work and don't have time to do basic lawn cuttings anymore. I just needed to hire a decent lawn care service to come mow my yard every two weeks, and I spent about two afternoons to make like 20 different calls for lawn mowing services. I left so many voicemails that by the time I was through with it I could still hear myself repeating the words in my head. After that, I only got two phone calls back in one lawn cutting quote for $55 to cut my grass. In other words, too expensive mow the yard. So then I decided to do some research on Google and I found the GreenPal lawn care service mobile app. I signed up, got fair prices for lawn care services nearby me, hired one to mow, and they cut the grass the next day. It was a simple as that. I'm not sure why it was so hard to find a lawn care company willing to cut a small lawn, but GreenPal helped me find them."
Margaret McMahon
Lawn Care in Jacksonville FL

"I live pretty far out from the city, out there by Jacksonville Heights and all that. Most of the lawn care companies I tried finding in Jacksonville either had outdated information, didn't go out to my location, or had a bad phone number and couldn't be found. It makes sense, I guess. Lawn care companies are too busy taking care of lawns to remember to change their information I guess, but for someone like me who doesn't know too many people in Jacksonville, finding someone to just cut my lawn has been terrible! I'm still learning how to use all these new apps, but I had no idea they had one for lawn mowing! I signed up for GreenPal the day I found it, and it has been so easy getting someone out to me to cut my grass. It's been a blessing, especially since I'm not too internet-savvy. I get worried about who is really on the other end of the line. But there was no problems with the yard maintenance crew that came out! They were so friendly, and did such a good job of cutting my grass that I hired them again a month later."
Billy King
Grass Cutting in Jacksonville FL

"GreenPal saved me a ton of time and money on getting my grass cut, I recommend you check out the mobile app if you are looking for a no nonsence way wo get grass cutting services in Jacksonville, Fl with out having to sign a contract and negotiate with local landscape maintenance contractors."
Not in Jacksonville, FL?
Here are GreenPal's lawn serivce areas

Welcome to GreenPal in Jacksonville, Florida. We are the top lawn maintenance website to connect you with lawn maintenance professionals in your area. Whether you need one lawn mowing or need to book a dedicated maintenance team for your landscape, you can find them here. GreenPal is in most U.S. cities, and works hard to bring communities in touch with their local landscaping companies. We do the hard work of interviewing lawn care services, and by the time you sign up for GreenPal, you will already have plenty of options for your lawn work. Each company that applies to GreenPal goes through an interview process, followed by an lawn maintenance equipment inspection. We've found that in the past, most of the companies reporting problems rent equipment out, but lawn care companies that received higher reviews owned and maintained their lawn equipment. From here, each company that signs up for GreenPal goes through a tryout. We talk with other GreenPal users who have contracted them for grass cutting services in the past, look over the other lawns they've done in Jacksonville, and how reliable a lawn care company they really are. Are they on time? Do they schedule weekly lawn mowing? What other services like shrub and tree pruning, hedge trimming, and fall leaf clean up do they offer? If their lawn maintenance passes these tests, then they can start bidding for your work on GreenPal. Yes, we did say bid. Lawn care services in Jacksonville that sign up on GreenPal give you a quote on the job you need, not the other way around. Sometimes, a lawn care company will offer a blanket service price, say a shrub pruning and a lawn cut, but if you don't have shrubs to prune, too bad, it's still included. We see lawn care differently, so we reversed the roles. On GreenPal, if a lawn care company wants your business, they're going to bid for a job that fits the bill, nothing more nothing less.

Jacksonville is a big city, and we know there's no point in hiring a yard maintenance company in Lakeside if you live by Neptune beach, so we've taken the time to section Jacksonville by its neighborhoods. The neighborhood specific sites are listed here: Lakeside, Ponte Verda, Jacksonville Beach, Atlantic Beach. GreenPal's services don't stop at lawn mowing, either. Many yard maintenance companies in Jacksonville are skilled in all kinds of lawn care services, from customized hedging to gardening. There's no shortage of lawn care professionals in your area, we can assure you of that. Even if you want a full-scale, yard beautification and garden installation, there's bound to be someone on GreenPal that is the right fit. No matter how inventive you want your yard, you can always be sure the companies we put on GreenPal are qualified to do a good job. GreenPal is free to sign up and free to post a lawn maintenance job, the only thing you will pay for is the lawn care company you decide to hire. We at GreenPal just want to connect you with your community yard maintenance professionals in Jacksonville. Lawn care is a summer occasion, and a few weeks without a lawn mowing can let the grass grow tall. With GreenPal's scheduling, you can set up routine lawn mowings as often as you'd like. Payment even goes through GreenPal, so you never have to worry about finding a point in your day to pay the maintenance man. Also if wanting to hire a affordable yard mowing services in Lakeside, Fl or needing to hire a local yard cutting service in Ponte Vedra Fl nearby me GreenPal can help save you headace and moeny on hiring yard maintenance services in these parts of the Jacksonville, FL Metro area as well.
Lawn Mowing Cost Calculator
Find out the average cost for Lawn Care Services In Jacksonville Fl
About Jacksonville Florida
Jacksonville is a city in Florida, United States.
Sitting at the mouth of the St James River, Jacksonville, Florida is the state's largest city and the country's largest southeastern metropolitan area by area. Jacksonville prides itself on having the largest United States urban park system, with just less than 400 locations covering an area of 80,000 acres throughout the city. The city is home to many famous state parks, including Big Talbot Island State Park, Amelia island State Park, and Yellow Bluff Historic State Park. The Atlantic Ocean and St James River serve as a great source of water for the city, providing for lush grass, healthy trees, and large populations of beautiful flowers and crops.

In the last 2010 census, Jacksonville was the most populous city in Florida, with 821,784 people living in it. Jacksonville has the United States' largest Arab population, with 5,751 Arab citizens. Because of the United States Navy, Jacksonville also has the country's largest Filipino American population, with 25,033 citizens. The median income for the area's households was $48,829, $59,272 for a family household. As of the last census, there were 366,273 homes available in Jacksonville, but 11.8% were vacant. 23.9% of citizens had children under the age of 18, and 43.8% were married couples. 15.2% had a female householder without a present husband, and 36.4% were non-families. .
Jacksonville has a humid subtropical climate, with hot and humid summers but hardly any winters. Most of the city's rainfall occurs from May to September, with more drier weather happening the rest of the year, November through April. The average rainfall in Jacksonville is roughly 52 inches per year. Most of Florida is a prime location for retirees to spend the winters. Jacksonville's low latitude, coastal location, and low sea level all come together to create a mild, warm climate even in the winter. There are some thunderstorms in Jacksonville but they are usually brief and nonthreatening.

The city's coastal location has made Jacksonville a true melting pot of cultures and religions. In 2010, the city's largest religious group (Protestant) were categorized by Evangelical Protestants, Mainline Protestants, and Black Protestants alone. The Church of Jesus Christ of Latter-day Saints, Unitarian Universalists, Muslims, and five Orthodox, two Reform, two Conservative, and one Reconstructionist Jewish synagogues make their home in Jacksonville. Source: Wikipedia Jacksonville, Fl
Tired of unreliable lawn services?
So are we... See how it works
Recent lawns mowed in Jacksonville, Fl
by GreenPal's community of lawn care pros
Lawn Cutting in Jacksonville, Florida 32256

keep 3.5 inches or above for lawn edge sidewalks and around brick areas with blade edge and not weed wacker pls clean up afterwards thanks

Lawn Mowing in Jacksonville, Florida 32277

Fence has a 12 foot wide gate

Lawn Mow in Jacksonville, Florida 32225

Very small lawn, will be a very easy mow job front and back. Big issue is crab grass and tons of dollar weed growing so I would like a strong weed treatment for the property and heavy grass seeding to regrow properly

Lawn Mowing Service in Jacksonville, Florida 32205

I just moved into my first home today and the yard was left undone! The first time will be a big job! Every 2 weeks after that!

Lawn Cut in Jacksonville, Florida 32208

I only need the front yard and side of wood fence towards the road cut.

Yard Cutting in Jacksonville, Florida 32210

I have a fence. In front I have planted jasmine, so careful around that. And I have a flower bed in back.There are solar lights I can move if I know which day you're coming. I may add more services after this. Thank you

Lawn Mowing Service in Jacksonville, Florida 32221

We live an HOA so they are very picking with weeds In cracks and edging done on walks and beds

Lawn Cut in Jacksonville, Florida 32217

Lawn Care in Jacksonville, Florida 32221

Lawn Cutting in Jacksonville, Florida 32246

Back gate is NOT locked. Stray cats wander around. We do care for them as our own. Please be mindful of them as this is their "home" Thanks!

Yard Cutting in Jacksonville, Florida 32257

Lawn Care in Jacksonville, Florida 32209

I would like a picture text message sent to me after mowing.

Lawn Care Service in Jacksonville, Florida 32218

I have a fenced in back yard with vines that need trimmed

Grass Cutting in Jacksonville, Florida 32204

Lawn Care Service in Jacksonville, Florida 32225

Looking for mowing, edging, and blowing the mess away. Possible re-cuts every 3 weeks

Lawn Cut in Jacksonville, Florida 32225

Looking for mowing, edging, and blowing the mess away. Possible re-cuts every 3 weeks

Lawn Care in Jacksonville, Florida 32219

Lawn Maintenance in Jacksonville, Florida 32211

I recently purchased this home and have a tenant living there. I have not seen the lawn in person as I'm out of state. I need a company I can trust to do a great job and that I can hire for any future properties I purchase. Thank you!
Save Time, Save Money,
Book a great lawn service now with GreenPal.