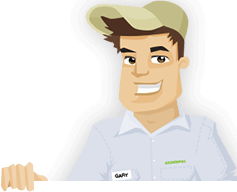 Needing your Lawn Cut?

Get Competitive pricing without the hassle

Book lawn mowing by a pro in Orange Park

Order lawn mowing now without calling around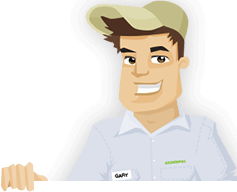 Needing your Lawn Cut?

Get Competitive pricing without the hassle

Book lawn mowing by a pro in Orange Park

Order lawn mowing now without calling around
Local lawn mowing services in Orange Park Florida
compete for your lawn

Here are Best Lawn Care Services in Orange Park, FL as of Jun, 2023
5 Star Ratings about GreenPal
Mark Nocera
Lawn Mowing Service in Orange Park FL

"I've been posting ads on Craigslist for a lawn mower, but it's such a long process waiting to hear back from someone, if I hear back from anyone at all. Most of the time it's not even a legit landscaping company, just a guy with a lawn mower. It's hard to look for a decent lawn care service through the internet, I don't even know where to start sometimes. I'm thankful that GreenPal let's me shop around for a good maintenance worker, I have been completely happy with every maintenance worker I've hired on their website. My lawn is always cut on time, and it always looks clean when they're done with it. I recommended GreenPal to my neighbors on Slash Pine Court, and our neighborhood never looked so good."
Rickey West
Lawn Care Service in Orange Park FL

"I recently relocated my mom to Moosehaven Retirement Homes, and I was looking for a lawn care service that would get the weeds out of her beds and do all of the lawn edging nice and perfect. I found GreenPal and didn't know if I liked the idea of using the internet to find a lawn care service, but I gave it a try. I got used to the app, but the thing I really like about GreenPal was that I don't have to pay for my lawn cutting until I am happy with the job. If there was a problem, I don't have to pay. That's a great promise, and just what I needed to be sure my mom's lawn was getting cared for. The maintenance company we hired is friendly, takes the time to talk to my mother before and after they cut the grass. It's not necessarily important for a lawn care company to have a relationship with their customers, but it is nice to know that my mom has someone new to talk to once a week, even if they're just there to cut her grass."
Angela Mixon
Lawn Maintenance in Orange Park FL

"I live off of Plainfield Avenue, and am used to seeing maintenance companies stop by houses to cut their grass. I used to be able to cut my own grass, but it got hard once I started working a lot, and it always bugged me how bad my front yard looked, like it was overgrown. I knew it would take just one Saturday lawn mowing to get it back in shape, but I was travelling, seeing my kids' baseball games, all the stuff I wanted to do instead of mowing my lawn. It got so bad that I would be embarrassed to park in the driveway. Other homes on the block looked so nice and trim, and mine was starting to look like a jungle, I had to hire someone to help get it back under control. The yard maintenance company I hired on GreenPal came the next couple of days and transformed my yard. They pruned the shrubs back to shape, got rid of the weeds scattered in the lawn, and did such a good job I was proud to walk out the front door! I liked the job so much I took it to myself to make more time to keep it beautiful. It's a hobby now, and it just feels good when I can keep the house looking pretty."
Diane Davis
Lawn Care Service in Orange Park FL

"GreenPal is so good because companies bid on my yard, instead of me bargaining for a good deal on a lawn mowing. I'm a simple guy, and I just need my grass cut every once and awhile, but some of these companies want to keep charging me other lawn services I don't want. GreenPal paired me up with a lawn maintenance man that did exactly what I needed, and I kept hiring him to mow my lawn for months after that. It's become more of just a lawn mowing though, my maintenance company notifies me if something is going on with the sprinkler system, or if a tree is breaking through concrete. They know their stuff, and it's good to know that I'm getting a little more lawn care service than what I pay for! I'm not sure which other parts of town my lawn maintenance guy does, but he does a lot of homes around the OPAA Sports Complex, and they always look so trim. I don't mind bragging about him if his lawn care work is great."
Not in Orange Park, FL?
Here are GreenPal's lawn serivce areas
Affordable lawn care services, all in Orange Park. GreenPal works hard to bring you quality lawn care service professionals, all of them near you. GreenPal has done the hard work of interviewing hundreds of lawn care services in Clay County and set them up on the GreenPal system, so people like you can order lawn mowing, yard maintenance, our yard cutting from them with a few taps on the GreenPal lawn care mobile app. We check over their equipment to make sure they have professional grade lawnmowers, not the cheapo Home Depot rentals. We also look over other lawns they have cut throughout Orange Park area. After that we talk with other lawn care service customers they've serviced to see if they were satisfied. After all that we have them do a GreenPal audition lawn cutting for another GreenPal user in Orange Park to make sure that they do a consistent, complete and thorough job of cutting the grass, cleaning the clippings, edging the sidewalks, and blowing off all of the grass from the hard surfaces, driveway, and pavement areas.

If their lawn maintenance passes these tests, only then can they start vying to mow your lawn and take care of your yard maintenance needs. Reliable lawn care services in Orange Park can be found just by signing up for GreenPal (it's free). The most you need to do is provide some information on you and your yard. After we know what your lawn looks like and the maintenance services you want, yard maintenance services and lawn mowers in your area send you quotes for their lawn care services. After that, it's all a matter of your choice which lawn care offer you want to accept. GreenPal's services doesn't stop at lawn mowing. Many yard maintenance services in Orange Park have a huge inventory of services, from customized hedging to gardening. No matter how inventive you want your yard, you can always be sure the companies we put on GreenPal are qualified to take your yard on. Lawn care is a summer occasion, and a few weeks without a lawn mowing can let the grass grow tall. With GreenPal's scheduling, you can set up routine lawn mowings as often as you'd like. Payment even goes through GreenPal, so you never have to worry about finding time throughout your day to pay the maintenance man. We have lawn maintenance companies throughout Orange Park, so even if you live on the cost of the St James River, or more towards Ortega Hills, GreenPal can help you find a reliable yard maintenance company to help you and your lawn care needs. Also if wanting to hire a affordable lawn care services in Lakeside, Fl or needing to hire a lawn cutting service in Ponte Vedra Fl nearby me GreenPal has also affordable lawn maintenance companies in thise parts of the Jacksonville Metro area as well.
Lawn Mowing Cost Calculator
Find out the average cost for Lawn Care Services In Orange Park Fl
About Orange Park Florida
Orange Park is a city Florida, United States.
Orange Park is a suburb of Jacksonville in northeastern Florida. The town is just 5.3 square miles of land, where almost 30% that square mileage is water. It sits on the western banks of the St John's River. From the 2010 census, Orange Park was home to 2,331 people per square mile.

The town is predominantly white (75.9%) and African American (14.8%) but has a large Latino population, as most cities in Florida do. As of the census, there were 3,648 housing units, close to 3,500 of those had children living with them. The population spreads out with 21.0% under the age of 18, 7.9% from 18 to 24, 24.8% from 25 to 44, 25.3% from 45 to 64, and 21.0% who were 65 years of age or older. For every 100 females, there are 90.3 males. For every 100 females age 18 and over, there are 87.7 males.
The median income for a household in the town was $47,631. Males had a median income of $36,590 versus $26,846 for females. The per capita income for the town was $24,087. About 4.6% of families and 7.5% of the population were below the poverty line, including 10.8% of those under age 18, 17.1% of those 65 or over. The city's name was created as a symbol of hope to Clay County.

Their orange groves were crucial to the local economy and so most of the towns in the area reference oranges. However, a well-documented freeze in 1894 destroyed a large portion of the farmlands, though, and although most of the area recovered, Orange Park's soil was never fertile enough to support groves again. This was probably due to the close proximity of the St James River. The wetness of the soil was never allowed to dry up, and was reduced to a marsh. Source: Wikipedia Orange Park, Fl
Save Time, Save Money,
Book a great lawn service now with GreenPal.