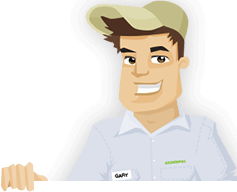 Needing your Lawn Cut?

Get Competitive pricing without the hassle

Book lawn mowing by a pro in Palmetto Bay

Order lawn mowing now without calling around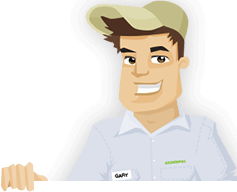 Needing your Lawn Cut?

Get Competitive pricing without the hassle

Book lawn mowing by a pro in Palmetto Bay

Order lawn mowing now without calling around
Local lawn mowing services in Palmetto Bay Florida
compete for your lawn

Here are Best Lawn Care Services in Palmetto Bay, FL as of Sep, 2023
5 Star Ratings about GreenPal
Alda Lee
Lawn Cutting in Palmetto Bay FL

"GreenPal has been so helpful for my home and my church community. This past Easter fundraiser the fellowship at St. Andrew's Episcopal Church wanted to allocate funds for hiring a gardener to take care of the grounds for the year, but everyone who was recommended was way too pricey. We would have been out of money halfway throughout the year if we didn't go through GreenPal. Luckily, I was already hiring a reliable lawn mower in Palmetto Bay, Fl I found through GreenPal, and so we set up a profile and posted our job. We found a lovely landscaper that has been so helpful since making the hedges, all the palm trees, and the grass look spectacular. I don't know what we would have done if we didn't use GreenPal, so thank you! I use GreenPal at least once a month for my home, but being able to lend a hand for my church was just amazing."
Yolanda Reed
Yard Cutting in Palmetto Bay FL

"I was expecting to learn how to work the website and app, but I couldn't believe most of the communication takes place over email. What a great idea, especially for someone like me whose whole work life is done through email. I thought I would have to download another app and have to suffer another round of notifications throughout the day, but that wasn't the case. Even after the first few times hiring a lawn care service in Palmetto Bay, FL, I got the hang of it and was able to communicate with my yard maintenance team over the phone. All I needed was a way for these companies to find me. I had been looking for so long for a small lawn mowing service, not a big corporation. Maybe it is just me, but I like putting my money in local businesses when I can. Heck, it was so easy I offered to buy a round of lawn mowing for my son's football field at Southwood Middle School. If it's that affordable to do a few lawn mowings I don't see a problem with it all."
Daniel William
Lawn Mow in Palmetto Bay FL

"I own a few homes out on Paradise Point, and you would think with that area being specifically for tourists and vacation homes that it would be filled with all sorts of services like maid services or lawn care services in Palmetto Bay, Florida. Well, I was finding out the complete opposite. It was getting so bad that I had to hire my son and his friends, buy the tools, just for the palm trees and shrubs to get trimmed. Not that I don't believe in a little hard work for my son, but I would have preferred to find a professional to do it, you know, make the vacation home look nice and tidy. When I came across GreenPal I thought it was too good to be true, but the number they put on the website assured me right away. I called them to make sure they were legit, and sure as I am writing to you here they were. So that night I signed up, and by lunch the next day I had a whole host of local lawn maintenance companies in Palmetto Bay, Fl emailing me with quotes. I have never had anything easier in my life. It is too bad there isn't this kind of service for pool guys or housekeeping."
Amanda Adams
Lawn Cutting in Palmetto Bay FL

"I did not even think something like this was possible! But I guess it makes sense in 2018, there is definitely an app for everything. I just happened to come across this on the internet, and I decided to give it a shot. I was pretty skeptical though, we live right by the Alexander Montessori School, so I just assumed that since it's a new area we wouldn't be able to find someone close by. I was so wrong! Just within a few miles of us we found three local lawn care services in Palmetto Bay, Florida that emailed us the very next day! We were so happy. Since my husband passed there have been so many things in the house I can't fix, one of them being our whole yard slowly turning into a jungle. It's been especially hard since I still travel for work, but it's amazing how GreenPal set up their services. All I need now is an internet connection and I can have someone out to the house in no time. It's amazing! Thank you GreenPal, you guys deserve every credit you get."
Not in Palmetto Bay, FL?
Here are GreenPal's lawn serivce areas
The entire state of Florida's climate is perfect for anyone trying to grow anything. From a few orange trees in the backyard or a healthy lawn of Bermuda, there is little room for error for the warm, tropical climate. Especially in Palmetto Bay, Fl, right by the coast, the humidity just adds to the growth. Although it may look nice for a while, this weather means that grass grows at a fast pace, and after a week of a nice and trim lawn, you are high-stepping through a field of tall grass. If you live anywhere between the Cutler Channel and Rockdale Pineland Preserve, then this GreenPal city page is for you! Just because you live in a resort city, you do not have to pay a high price for good quality lawn care services in Palmetto Bay, Florida. Don't be fooled by the small amount of listings in the phonebook, Palmetto Bay is booming with independent contractors and local lawn mowers that are too modern for phonebooks or directories. That is why we have been called the premier platform for landscapers and the best law maintenance companies in Palmetto Bay, Fl. Instead of spending money in a yearly phone book, something hardly anyone uses anymore except to kick start a fire, local grass cutting services and lawn care companies are turning to us to stay ahead of the curve. That's because we have got the new way of connecting clients to contractors, a way that is lightyears ahead of the old "call and wait" technique. Instead of playing secretary with your phonebook or the numbers you find online, GreenPal brings to you all the lawn care services and cheap lawn mowers to your inbox. After you provide your GreenPal account some basic information, like your address for example, local lawn mowing services in Palmetto Bay will use Google Maps to determine a fair and just price for one lawn mowing. After that, we alert all the local landscaping maintenance companies in Palmetto Bay, Fl near you, and those who want to take your yard on will email you. After that, it's a matter of you making a decision for the best lawn care service in Palmetto, FL!

There's a reason why so many people across the United States trust us as their preferred platform for connecting with lawn care services near them. That is because we take the time to check up on each and every independent lawn mower, yard maintenance company, and landscaper to make sure that they are a local lawn mowing business. That means we interview them, look at their lawn maintenance equipment, check their business credit, and speak with past grass cutting customers. If anything feels or looks out of place, they either get it fixed or are not allowed to join GreenPal. This is how we keep scammers that run amuck on sites like Craigslist from infiltrating our website. After a business is given the green light, then it's up to them whether or not they bid for your job, and it is up to you to decide whether or not you hire them! GreenPal is the answer finding , scheduling and paying local lawn mowing contractors. We know because we have been in on either side of the negotiations. But now that something like GreenPal exists, those times are over. Now it is time to see how easy yard maintenance contracting can be! As always, Greenpal is free to sign up, so give it a shot today. Also if wanting to hire a affordable yard cutting companies in North Miami, Fl or if you live in another part of MIA and need to get yard mowing services near Hollywood Fl GreenPal's yard maintenance website can assist you with finding local lawn care services all over Dade County so you are covered.
Lawn Mowing Cost Calculator
Find out the average cost for Lawn Care Services In Palmetto Bay Fl
About Palmetto Bay Florida
Palmetto Bay is a city in Dade, Florida, United States.
Palmetto Bay is one of the several smaller suburbs of the greater Miami area. Though much of its attention comes from tourism, probably because of its location close to the beach, the city's website promises that Palmetto Bay is a family-oriented atmosphere. It is snugged right in the middle of the Biscayne Bay, and offers picturesque views, never-ending beaches, and incredible bay vistas.

The history of Palmetto Bay is more or less similar to the surrounding suburbs like North Miami, that history being an investment for a resort town and tourist spot. It was a rural, quiet spot of Florida, growing citrus fruits and other staple crops up until urbanization began in the middle of the 20th century.
But it wasn't until 2002 that the "Village of Palmetto Bay" became incorporated into Miami. It is now the 33rd municipality in the Dade County area. The city limits run from the South Dixie Highway east, up until the shores of the Atlantic Ocean.

As of the 2010 census, Palmetto Bay boasts a modest population, only 8,372 households. From the years between 2009 and 2013, Palmetto Bay, Fl had an average median income of $105,000, but a per capita income of $39,271. With the population size that it is, Palmetto Bay has only a handful of public education schools, with one middle school and a high school (Pinecrest High School) but several private schools, like the Palmer Trinity School in midtown. Source: Wikipedia Palmetto Bay, Fl
Save Time, Save Money,
Book a great lawn service now with GreenPal.